History often seemed like a dry subject to me growing up.   There were moments tho when history was taught to me in a way that made it come alive.  I hope to be able to make history an enjoyable engaging subject for my daughter as well.
So I seized the opportunity when I was offered the chance to review HISTORY Through the Ages Project Passport World History Study: Ancient Egypt from Home School in the Woods.
They have a variety of history projects like Ancient Greece, the Middle Ages, and the Renaissance.  I thought Ancient Egypt would be a great start for my 6 year old as I could tie it into her bible study.  My hope was to help her better visualize the time period of the bible stories that take place in Ancient Egypt, like those of Moses, Pharaoh, and the Israelite slaves.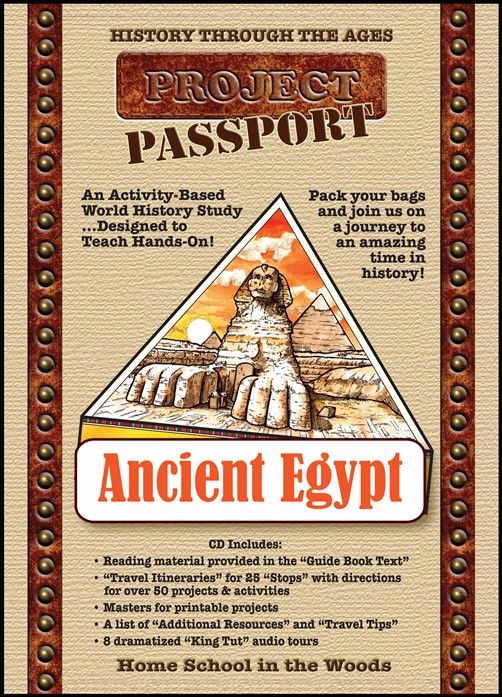 The Ancient Egypt project is a downloadable product with multiple documents and folders.
Parent Preparation
For me at least, it seemed a little over whelming at first.  So much to look at, where to start.  Fortunately there is a web document called "Start".  When you open the start document there will again be a lot to look at.  I usually tend to skim things, but this project is not something you can quickly just skim.  Everything they ask you to read, is actually important to read.
It's all very organized and well put together but the initial reading of instructions and parent preparation took me some time.
What's there to prepare?  Well for starters, there is a lot to print.  Some documents need to be printed on various color cardstock, some on regular paper, some papers need to be printed on both sides, and some on just the one side.  The printing instructions are very specific.
While it all is very organized, I found the printing to be needlessly tedious.  Every page is its own document.  So to print it all, every document needs to be opened and sent to the printer.  I would have wished for multiple pages to be saved in a document, according to how each document needed to be printed.   That's really my biggest complaint.
Ideal Age
The project is stated to be for Grades 3 – 8.   However, don't let that hold you back if you have a younger child.  My 6 year old quite enjoys it and is learning a lot from it.
While a Grade 8 student can no doubt work on the project independently, a 6 year old is going to need a lot of parent participation.
There is a document to read for every lesson (or stop).  There's too much information for a typical 6 year old to grasp, but can easily be tailored for the age of the child.
Our Experience
My daughter likes this project and frequently asks me if she can work on it.  There are a variety of things to do, which keeps things interesting for her and a welcome change to her regular school work.
Since it needs my almost complete participation, it's not something I have time to do every day with her.  But once or twice a week is manageable.  I even brought it with us at various appointments when I knew we some time to kill.   It's an enjoyable educational project that we can both do together.
Everything we learn about Ancient Egypt we are able to apply to our study of the bible, which is making that time period in the bible come to life.  This was my original goal, and it is working out quite nicely.
Final Thoughts
I would definitely recommend this Ancient Egypt project as a fun way to include history in your homeschool.  There are so many activities and things to learn, that I think it's safe to say that working on it once or twice a week, it could easily be a full years history curriculum.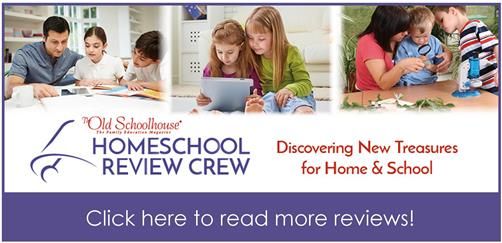 SaveSave