Since art is my daughter's favourite subject, we jumped on the chance to do a homeschool curriculum review of an online art program: ArtAchieve. We received the Entire Level II art classes for my daughter to use. Here is our ArtAchieve Review: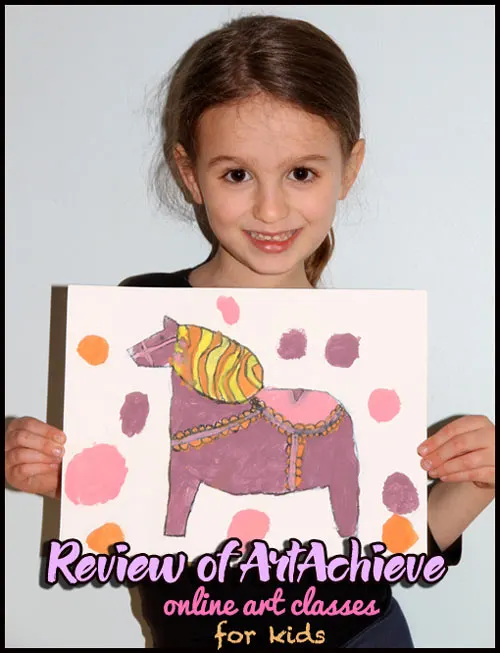 ArtAchieve
ArtAchieve is an online art program with a strong focus on learning to draw. The lessons are based on the idea that drawing is an important skill to learn and anyone can learn those skills. Although the focus is on drawing, each art project uses a variety of art mediums and techniques.
There are 15 lessons in Level II. Each lesson has:
a PowerPoint and a video version of the lesson
a warm-up lesson before beginning each art project
art projects inspired by objects from around the world
cross-curricular connections that further expand learning on the topic in subjects like social studies, geography, history, language arts, science, etc.

How We Use ArtAchieve In Our Homeschool
I try to schedule at least one art lesson per week. Each lesson I divide into 3 separate time slots throughout the week.
1st Time Slot
At the beginning of the week, I put on the video version of the weeks lesson for my daughter to watch. She is to pause it as soon as she gets to the warm-up lesson. At this point I'd give her the warm-up printout and she is to follow his instructions step-by-step, pausing when she needed to complete each step at a time.
When she had completed the warm-up, I'd join her and we'd watch most (often skipping over some parts for now) of the rest of the video together.
We'd watch the rest together so that:
she could understand what the idea of the project was, the end goal
I could throw in a few…"Did you see how he did that?…"So make sure when you're doing your project, you…" 😛
so that I could make a mental note of any needed art supplies that I might need to purchase.
Yes, I didn't need to do this as there is a list of supplies needed, which is helpful, but I found this step important at least for us anyways. For example, some supplies are listed as optional. Should I purchase them if I didn't have them? A #6 watercolour brush is on the list…What is a #6? Would one of the brushes we already have work ok? Previewing the lesson would give me those answers.
After previewing the lesson, there were some supplies listed that I decided we could improvise on / make do without. And actually, there was one thing that I did end up purchasing that had I not previewed the lesson beforehand, my daughter would not have been able to complete the art lesson until I was able to buy it on my next shopping trip.
2nd Time Slot
For our second time slot, we spend a bit of time browsing some of the cross curricular connections listed for each art lesson. We don't usually make full use of this, but I pick and choose a couple of things to look at with my daughter, as I find this is a nice feature to enhance her learning of the subject matter of her art piece.
Then she gets to do the drawing part of her art lesson. She re-watches and pauses the video lesson as needed to complete her drawing.
I like to do some of the cross curricular connections before she draws her picture because I feel like this gives her some added inspiration when deciding how to design her picture.
For example, before drawing a butterfly where the goal is to make it blend in with the background, it can be helpful to see how nature accomplishes this by looking at and studying images of animals that camouflage.
3rd Time Slot
During the 3rd time slot, I get out the art supplies, cue the video lesson to the correct spot, and she gets to complete her art project, using paints, water colours, oil pastels, or whatever else is needed.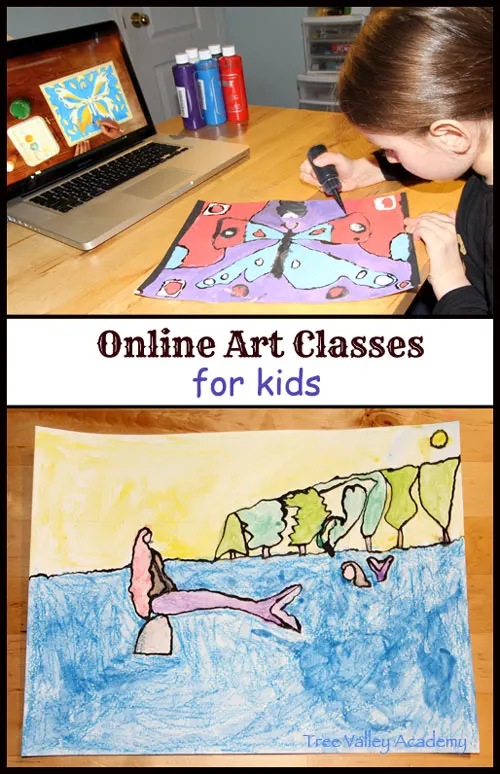 Final Thoughts on ArtAchieve
I am really happy we got to try out ArtAchieve in our homeschool. It makes me realize how fortunate my daughter is to be able to homeschool which allows her to get such a great arts education.
Complete Art Curriculum?
While the art projects of ArtAchieve does include various art mediums such as painting with acrylics or water colors, oil pastels, etc, the instruction is more on learning to draw. For this reason, I personally don't consider ArtAchieve a complete art curriculum by itself, but I do consider it a valuable addition.
Teaching Quality
I was very pleased with the teaching ability of the instructor John Hofland. I didn't even do the lessons myself and I learned some skills that will help my drawing ability. Actually, if I can find some spare time, I would love to try the art projects myself.
I appreciated that the projects weren't just a do what I do lesson. Each lesson has learning challenges that the artist needs to use their own creativity and ideas to figure out how to accomplish. Yes there is teaching instruction to guide them, but lots of room to make it their own art project.
Cost of Supplies
As far as cost of supplies goes, I didn't find this to be an issue. As I want my daughter to have a good art education, we already have some basic art supplies like crayons, pencil crayons, water-color paper, acrylic paints, water-color paints, paint brushes, oil pastels, glue, a black marker etc. – nothing out of the ordinary. Any additional art supply purchases I needed to make cost me less than $10, so not a big deal.
Level II Age Appropriateness
And finally, Level II I felt was an appropriate level for my nearly 7-year-old, not too difficult for her. However, hindsight is 20/20, and I think Level I might have been a better choice for her to start with, to begin at the beginning of learning to draw.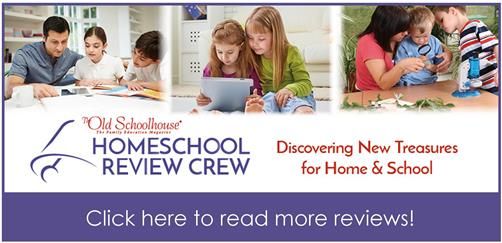 Save
Save