Welcome 5th grade students back to class with this free printable back to school word search.
A word search for kids is a great first day of school activity. It's fun and educational, and a relaxing activity students can do at their desks.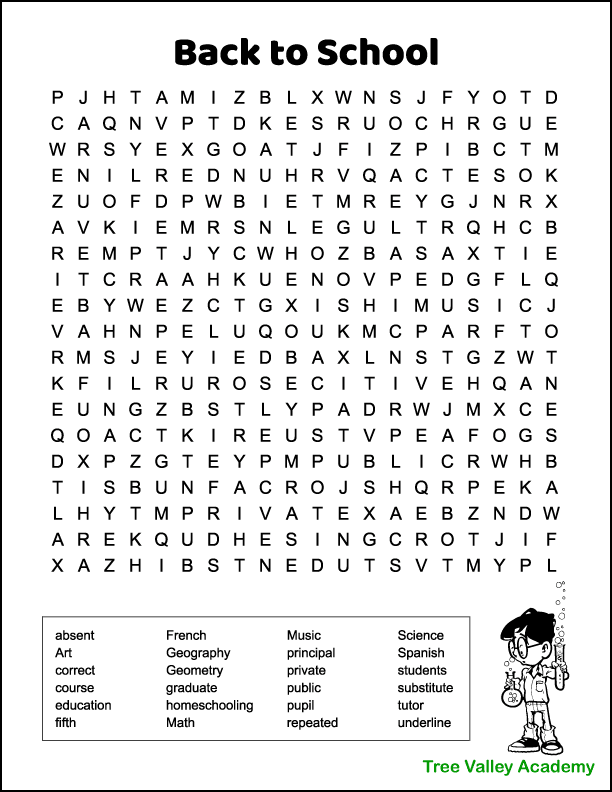 If your student is in a different elementary grade, see these back to school word searches for earlier grades, or this 6th grade puzzle.
Difficulty Level
The difficulty level is medium to hard.
This printable puzzle has 24 hidden school words for kids to find and circle. They are hidden in a 19 X 20 grid of uppercase letters. Many of the words to find are grade 5 spelling words.
The words can be found in every direction: horizontally, vertically, and diagonally – forwards, backwards, and upside down.
Free to Download and Print
You can download a free copy of the 5th grade back to school word search below.
The pdf includes an answer page.
More Free Back to School Printables
Here are some more school themed word puzzles that would be great for the beginning of a new school year:
Answer Key
Here is the answer key for this 5th grade word search. It's color coded to help you find any word you're having trouble finding.