Kids all over the globe are currently unable to go to school. Here is a collection of various homeschooling or distance learning resources for parents trying to teach their elementary aged kids who are now stuck at home. Most of them are free.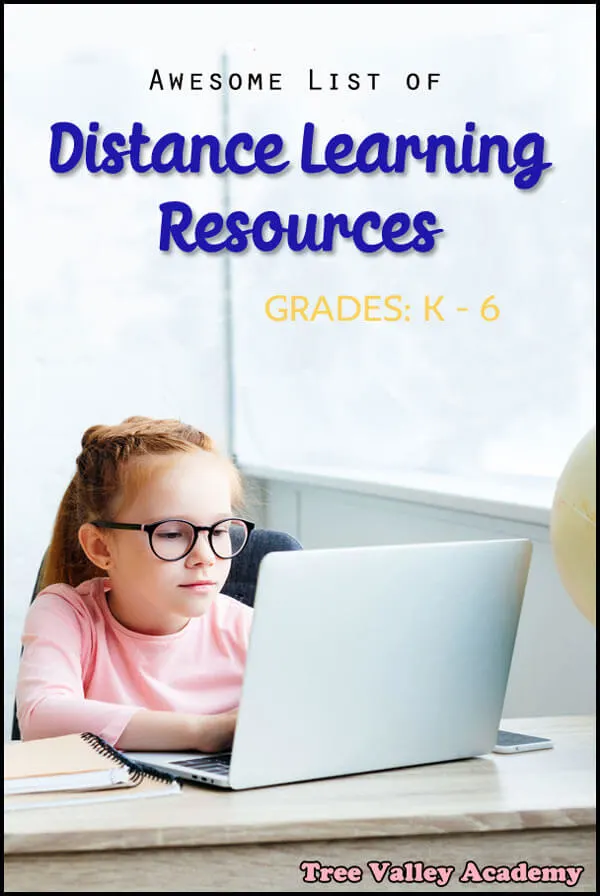 Arts and Crafts
One of my favourite art websites is Art Projects For Kids. There are so many free art project ideas for kids.
Children's author Mo Williams has volunteered to give the younger kids some drawing lessons. He's hosting a 20-30 minute daily weekday episode on youtube called Lunch Doodles.
Art For Kids Hub has drawing, painting, sculpting, cutout, and origami projects for kids. It's a huge resource of art projects and activities for kids.
A youtube channel that my 4th grader likes to draw from is called Draw So Cute.
English Language Arts
Reading
Reading Eggs has reading games and activities to make learning to read fun for kids. They're giving a 30 day free subscription.
Raz Kids & Headsprout is giving a free 3 month subscription.
Project Gutenberg is an online library of children's literature with free ebooks. They are mostly older books where the copyright had expired, but many well known and loved classics.
Scholastic has daily lessons and projects to keep kids reading and learning.
Vook is giving active homeschool educators one year free of their animated storybooks.
Dreamscapes is a digital reading game for grades 2-8 and is always free.
Teach Your Monster To Read is an online reading and phonics program to help teach your child to read. The computer version is free.
During the school closures, girls might enjoy free ebooks from American Girl.
The Globe is allowing free streaming of their Shakespeare plays.
Dolly Parton is reading bedtime stories to kids on her youtube channel.
Grammar
An online program that we use in our house for phonics and grammar is IXL. I find it extremely thorough. It's a paid program but something I find value in.
It's easy on parents as there's no prep and nothing for parents to correct. I do verbally go over some skills with my daughter before she works on them. There's a written explanation at the start of each skill so sometimes we just read it together and I verify she understands the material.
The language arts for each grade is broken down into individual skills. Kids work on one skill at a time and only achieve completion once they've mastered the skill.
Spelling
Here are some first grade spelling words with various printable resources.
Weekly spelling lists that group spelling words together into weekly themes to make spelling more fun. Many of the weeks have free printable word puzzles to help kids learn the words, with more being created all the time.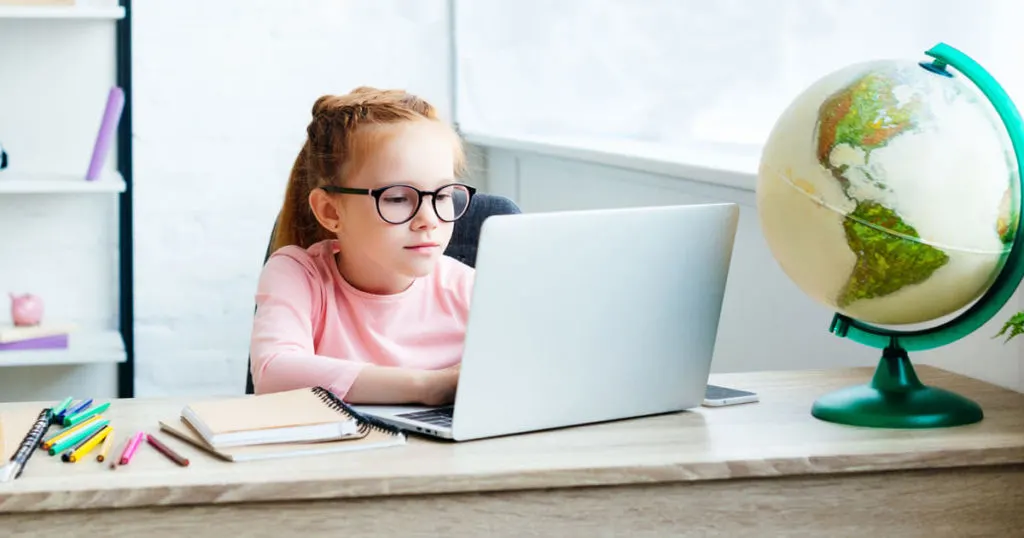 Fun Educational Activities
Quest is offering free memberships until May 31st. Kids can earn badges for learning more about a topic that interests them.
A fun site that will keep kids busy and learning is DIY.org. It's a paid program but you can try it free for 14 days. There's thousands of projects with step by step videos for kids to learn with. They will learn things like photography, the secrets of drawing, how to build anything with LEGO, how to invent your own machines, hosting a minecraft video show, how to write and perform their own songs, etc.
Typing
Typing.com is a free typing program that we use in my daughter's homeschool.
Dance At Home
National Ballet of Canada has a couple ballet classes on their IGTV channel. They've had live classes a couple times, which are posted on the channel.
For those who want to give their kids a french immersion experience, Studio Expression Danse has a couple of dance videos on their Facebook page. The dance teachers are bilingual who teach in french with some english mixed in.
This is the studio my daughter and I both used to dance at and was one of the main ways I used to help my daughter learn the french language.
And if you want to do dance as well, the Canadian National Ballet School has video's for adult ballet at home and various dance videos for kids (hip hop etc.).
There's a lot of dance at home class opportunities at the moment. I can't share some I found as they are in private groups, or only available locally, but if you have Facebook just type "ballet" or "hip hop" in your search to see what results turn up. I had several classes show up in my feed.
Nature / Outdoor Learning
Forest Learning Activities & Resources
Wolf Camp and the Conservation College is teaching kids outdoor survival skills live on Facebook every evening which can also be watched afterwards on their Facebook page.
Animal Studies
Carolina Tiger Rescue is doing live daily streaming at 9:30am. It's quite educational and kids can ask questions to the zookeeper.
They have their previous recordings here along with some other educational resources about tigers they've put together.
Printable Word Puzzles
Free printable word searches and other word puzzles for kids.
Foreign Language
Rosetta Stone is giving free access to students for 3 months. Choose your language from the drop down menu.
Muzzy is a language program for kids. It teaches through cartoons introducing words very similar to the way we learned our mother tongue, through natural immersion. Kids can learn Spanish, French, Italian, German or Korean.
Spanish
French
Check out Pearson Erpi's wealth of free french exercises for kids during the school closures. It's for french language kids, so everything's in french, but if you can navigate that, there's some really great stuff.
French resources on this site.
Check out this page for free resources we use to do spelling in french.
Listen and read along with a native french speaker reading well known children's stories.
A french primary school teacher in Québec Canada is currently giving online daily french and math classes for french students of the primary grades. The classes are free with french reading classes on Friday. It's called "La Classe En Ligne". For class times by grade, you can check out the full schedule at the link given. Video's to previous classes are also available.
American Sign Language
A fun and easy way for kids to learn American Sign Language is the video series Signing Time. It's a monthly paid subscription, but there are a couple free episodes.
We watched the whole series when my daughter was preschool age and we both learned quite a bit of ASL from the video's.
Music
Hoffman Academy has free online piano lessons for kids. The piano teacher, Mr. Hoffman makes learning piano fun for the kids.
The videos are completely free. But there is a paid membership for those that wish. It includes the sheet music of the songs taught, printable music theory worksheets, online educational games, practice sessions, etc.
Kids will be learning much more than just piano, they will be getting quite a full musical education. (See my Hoffman Academy review)
Justin Guitar has free online guitar lessons.
Classics For Kids has resources like educational games, worksheets, videos, and music to teach kids about classical music.
Making Music Fun is giving free online piano lessons while kids are stuck at home.
Music Productions for Kids – 1 hour free online music lessons for 4 days for kids 8 – 14.
Coding
Tynker is giving kids free access to a few premium coding courses while schools are closed.
Kids can also learn coding at Code.org.
Minecraft Education Edition is another fun program to check out that kids will love. My daughter says it's her favourite subject.
Math
Netmath is an online math program that is giving free access till July 1st due to the school closures. For kids that can understand some french and can handle the challenge of french immersion, perhaps challenge them to doing Netmath in french.
Print out free number bonds worksheets for kids to learn number bonds from 0-20.
Check out these color by number math activities that combine geography with math. For kids that are working on multiplication, they can practice their multiplication facts while learning the names and locations of the countries in Africa and the states of United States.
DreamBox is giving 90 day memberships free for those who sign up by April 30th.
Zearn is another math program that is currently free during this time.
Prodigy is a free math program for students from 1st to 8th grade.
Science
My favourite program I've found for Science is Generation Genius. I was never good at Science any don't feel in any way qualified to teach the subject. This one I feel gives my daughter a quality science education without me needing to be involved in anyway or to do any kind of prep work. Check this one out. They're giving one month free at the moment.
Science Max is another great science find to check out. These are youtube video's.
NASA has put together some space themed learning activities for kids.
Adventures in Chemistry has some free science resources for elementary kids.
Geography
For those that live in the UK, David Attenborough is teaching virtual geography to kids.
History
Pandia Press has created an amazing Pandemic unit study exploring the history and science of world wide disease for ages 5 – adult.
Preschool & Grade 1
Khan Academy Kids has a free educational program (math, language, logic and books) for ages 2 – 7.
Educational Multi-Subject
BrainPOP is giving free access during the school closures.
National Geographic has put together learning activities for kids at home, from kindergarten to 12th grade. Kids will learn social studies, geography, science, about nature and animals, etc.
This is an ongoing collection of distance learning resources for elementary aged students. I will continue to add resources to it over the next few days.