We're at the number 10 in our number bonds worksheets series, can you believe it? It's a pretty important week, since our whole number system revolves around the number 10. So grab a number bonds to 10 worksheet for your kids and let's get started.
Besides learning the number bonds to 10 and writing the number in words, we are also starting to touch on place values, although it will be expanded on in future lessons.
To begin at the beginning of this series, go to the pre-lesson or the number zero.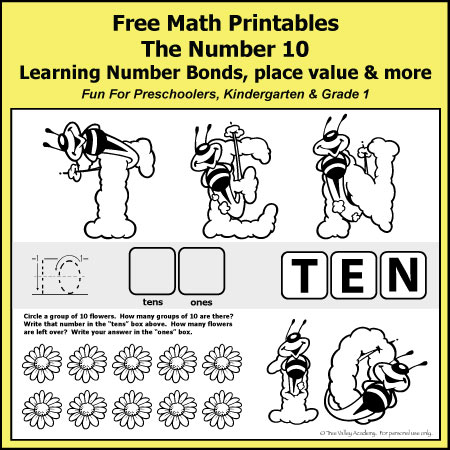 A friends of 10 rainbow printable: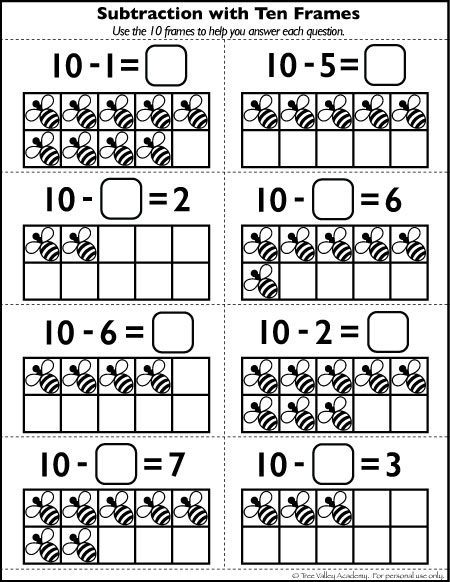 Using number lines to help find the number bonds of 10. And for the little ones who require minimal writing, they can circle or highlight the number on the number line.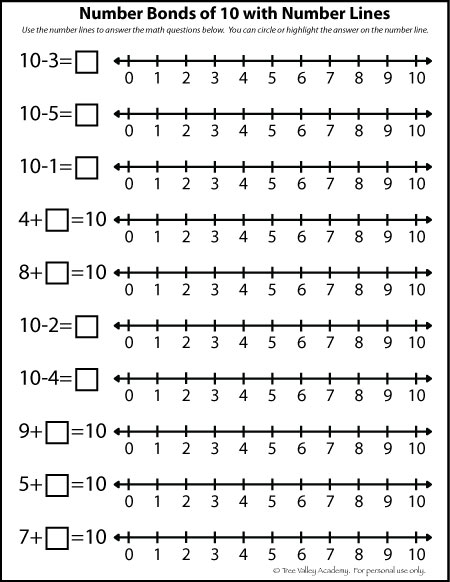 A number bonds to 10 colouring worksheet that requires minimal writing:
To download the 7 pages of number bonds to 10 free math worksheets, subscribe to our email list below and you'll get immediate access.
If you need another copy of the letter tiles from previous lessons, you can download them again here. Your child will need them to glue the correct letters that spell TEN on the first page.
A Game to Practice Number Bonds to 10
A version of a "Go Fish" card game is a great way for your kids to practice and master the number bonds of 10. It's similar rules as we played for seven, except of course we want to add the 8, 9 & 10 cards, and we will be matching "friends of" 10.
Mental Math Option
Another idea, for those doing the mental math option, in the Abacus Adventure 1 app, level 16 & level 25 are both a friends game. It says a number, for example 3, and your child will need to make the friend of 3 on the abacus, which would be a 7.
For more math fun, continue with the number bonds to eleven.