Our number study continues with the number 16! Learning number bonds to 16 is part of this number bonds worksheets series. Printables that are attractive to kids so they will enjoy doing them, while learning solid math skills in the process is the goal of this math series.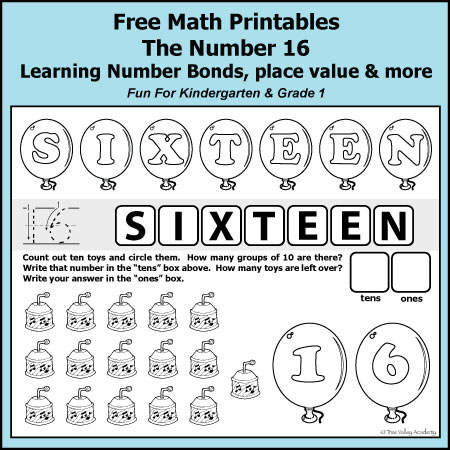 To begin at the beginning of this series, go to the pre-lesson or the number zero.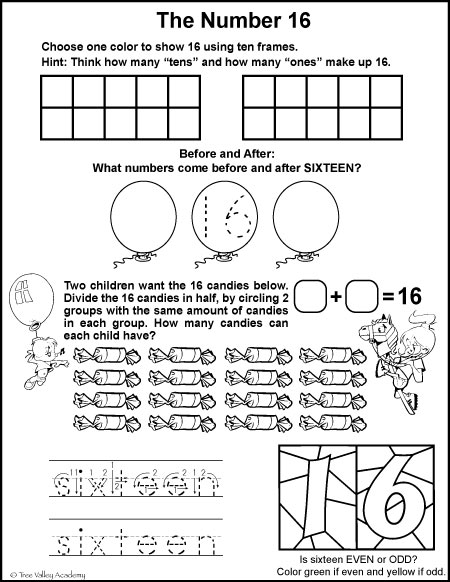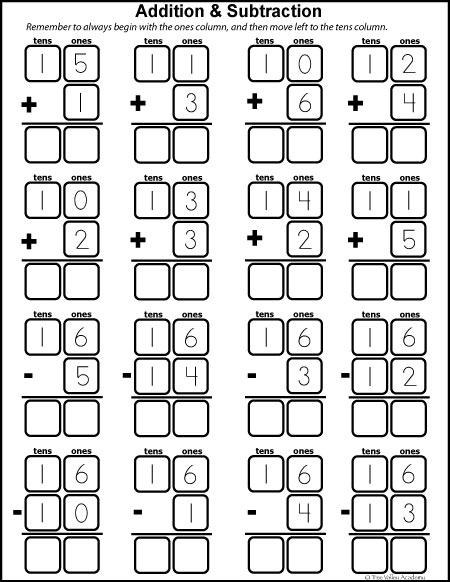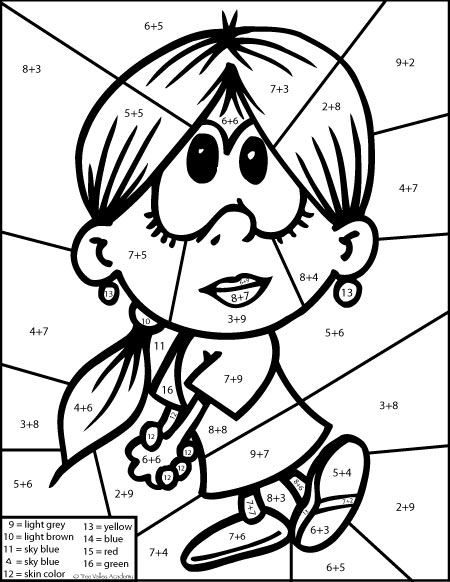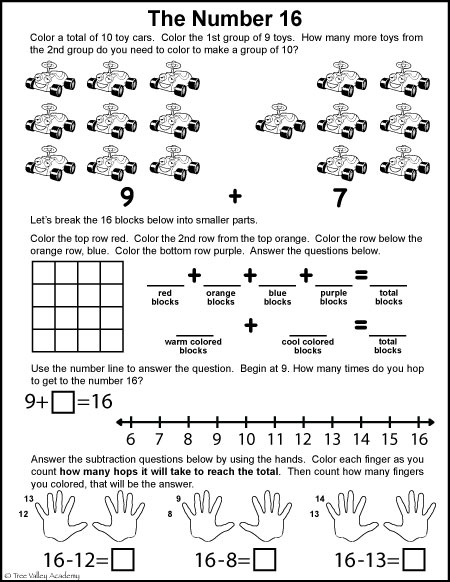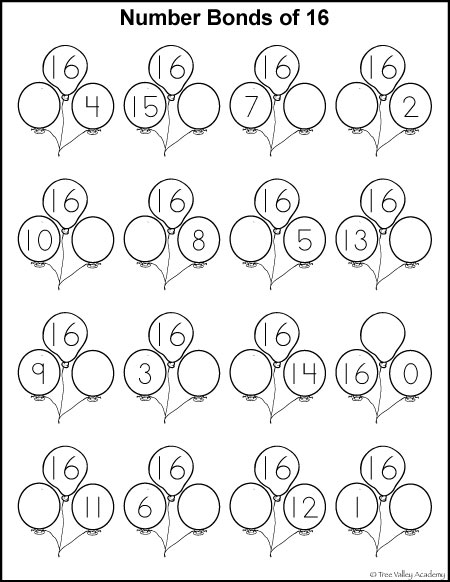 These number bonds to 16 worksheets can be downloaded below:
If you need another copy of the letters that your child will need to spell "SIXTEEN" with on the first page, you can download it again here.
It's hard to believe but we're going to be on the number seventeen next week. Crazy! 🙂