The last few weeks my 7 year old has been learning to type using UltraKey Online Family Subscription from Bytes of Learning.
Computer Requirements
It can be used on any browser on PCs, Macs, Chromebooks, iPads with keyboards, and Surfaces. We used a mac and had zero issues.
Initial Set Up
When a subscription is purchased, you will receive a registration link. You need to click on that link to set up your families subscription. The family subscription allows you to create logins and passwords for up to 8 family members. There are many options and it's up to you to choose the options and goals you think best for each of your family members.
Your families learning will be on a completely private domain that no one else will be able to access. You will need to remember the link to that domain for when someone in your family wants to log in.
I didn't find it difficult to set up, but there were so many instructional documents and options that at first I found it a bit overwhelming. But it really isn't as intimidating as it might initially appear.
As the administrator of my families private domain, there were a lot of bells and whistles available to me, more than I knew what to do with. But once my daughter logged on with her username and password, she had a much simpler interface and she / we were able to navigate without any trouble.
Using Bytes of Learning
When my daughter first logged on it prompted her on what to do first.

Learning proper posture was first. There was a short instructional video to learn proper posture and then an interactive activity to reinforce what was taught.
Next, she was to go to the "Fingers" module. It was another short video to teach the correct striking technique, the correct hand position when typing, the home row position, etc.
It didn't take too long and she was off to the "Lessons" area, where she spends most of her time. There are 12 main lessons. Each lesson teaches certain keys. The first lesson teaches the home row keys. The second lesson teaches the "I", "T", and "." keys, and so on.
For each lesson there are several lesson steps or I guess you could call them sections to complete. Usually there is a section:
for a warm-up
to teach each individual letter
to practice letters learned with words
to practice letters learned with sentences
After completing a lesson, they can complete a "
Skill Check
" which creates a report for the level achieved (time / accuracy) using those letters. It's not intimidating as the student can choose desired options, like duration, etc. There's even a 1 minute option.

For each student, you can select a goal for them to attain to. For my 7 year old, we set her first goal to 90% accuracy. As she is achieving that goal during the skill check, it's telling her she passed. Her speed however is very slow at the moment but of course will improve. As she learns and improves, I will continue to increase her goals.
The "Typing Forum" also contains typing tests that we will use once my daughter has completed all the lessons and has learned all the keys.
It's similar for the "Game Zone". My daughter has not been able to use this section yet as she has not learned all the keys yet.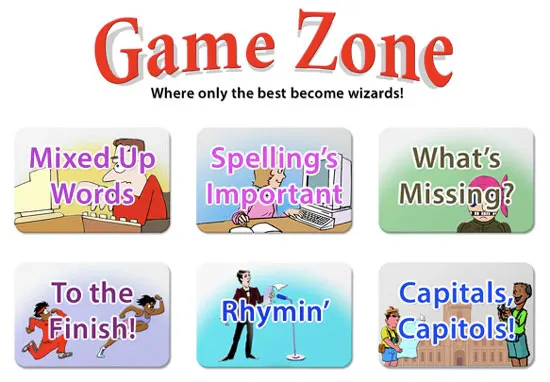 My Opinion of UltraKey Online Family Subscription
Initially as I mentioned earlier, I was overwhelmed with all the options available. However it really wasn't as complicated as it initially appeared. And my 7 year old is able to navigate through the lessons on her own without any difficulty.
It was recommended to us to spend about 20 minutes at a time on the program. For my 7 year old I found that was too long – 10 minutes at a time was a more comfortable amount for her.
Overall I'm very happy my daughter is learning to type with this program. She takes it seriously, being very careful of her posture each time.
Learning to type is one of those things we usually think of older kids learning, but I haven't seen any negative to my younger daughter learning. She's enjoying it, it will just take us a little longer to go through.
My thoughts are that once she learns how to type, I will get her to practice some of her spelling words on the computer sometimes, which will make spelling more fun for her. I see that as one of the more immediate benefits of her learning to type at her age.

SaveSave
SaveSave
SaveSave
SaveSave