Please note, all prices are in USD. The products are digital in pdf form. Upon purchase you will get a receipt with a download code.
If you do not receive an email within a few minutes, or have any issues at all, please don't hesitate to email me at [email protected].
French Vocabulary For Kids - Year 1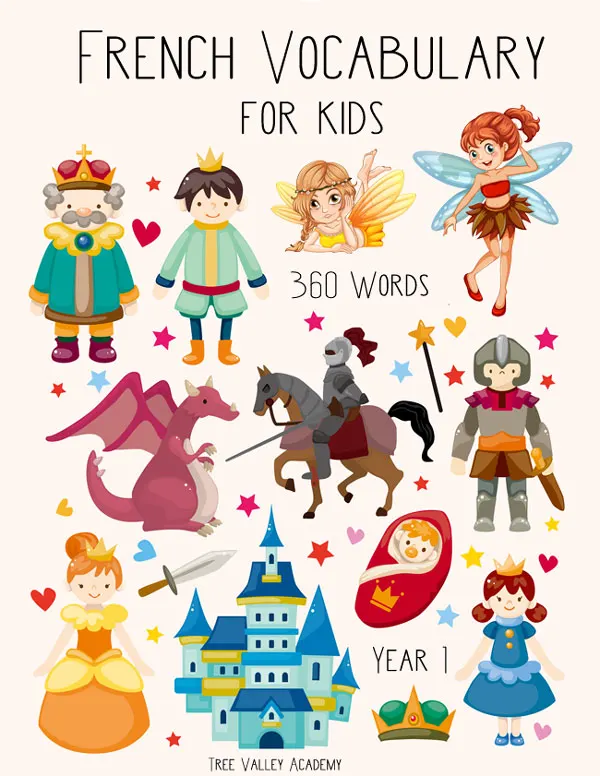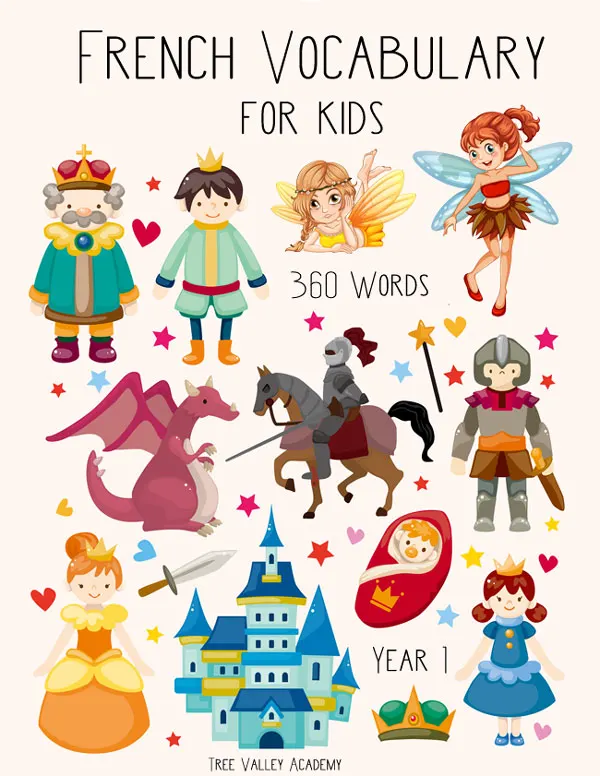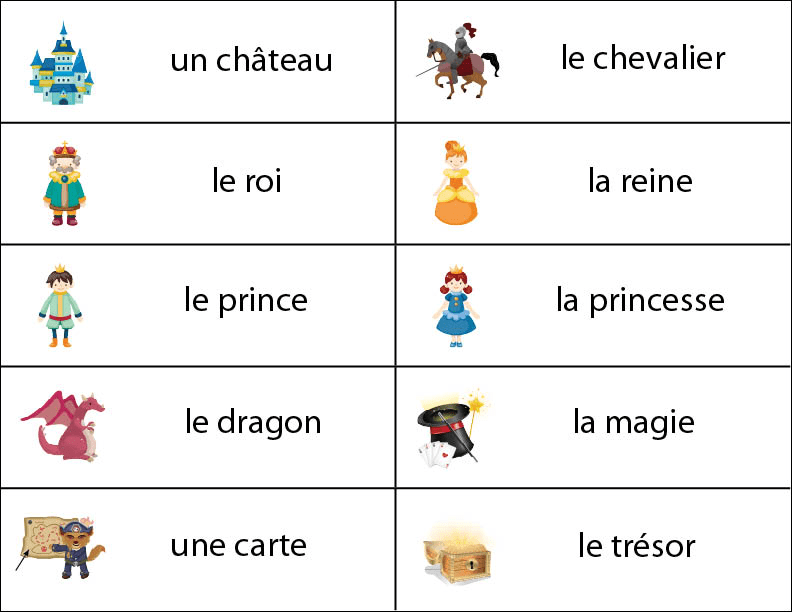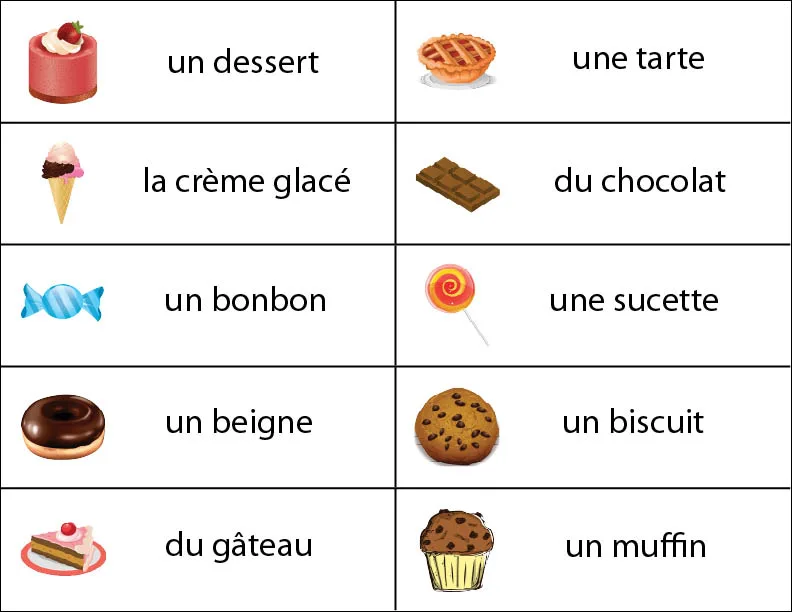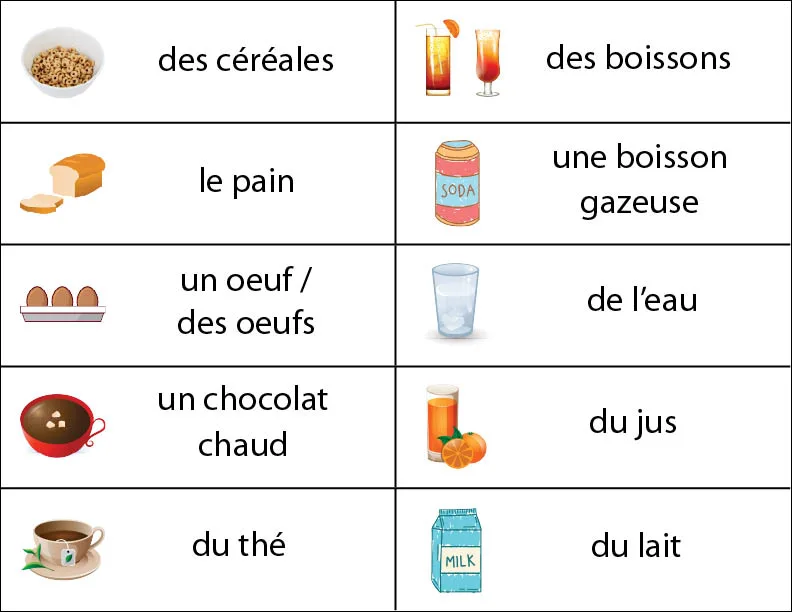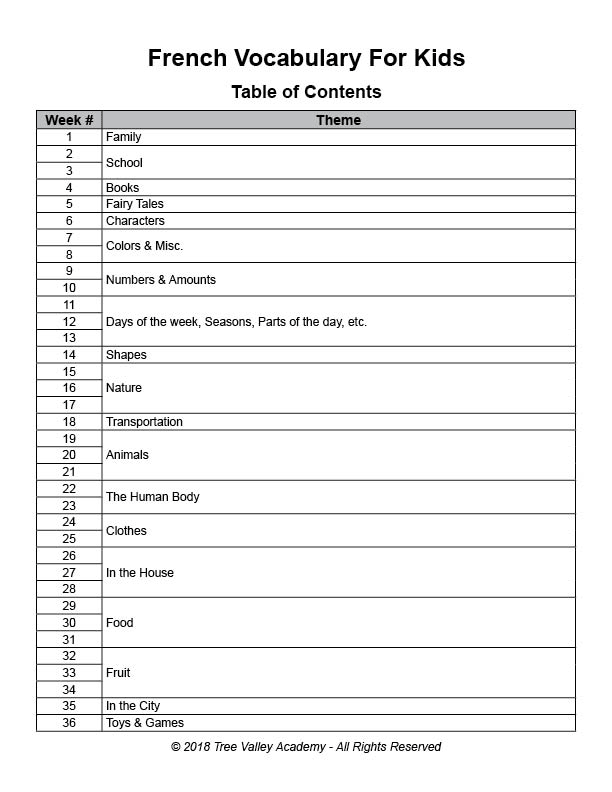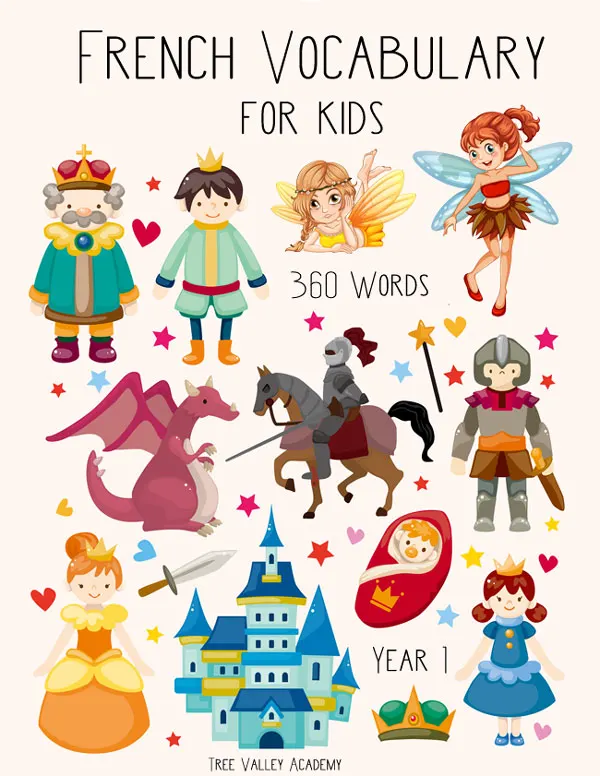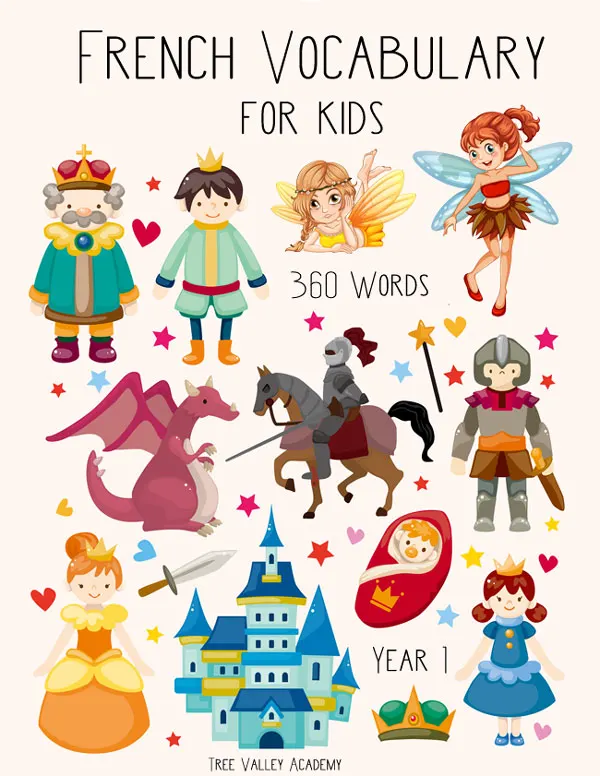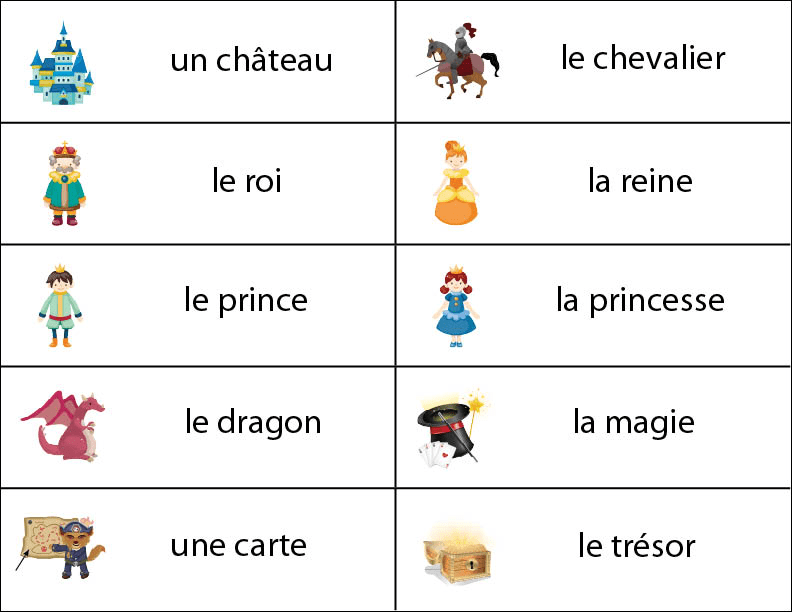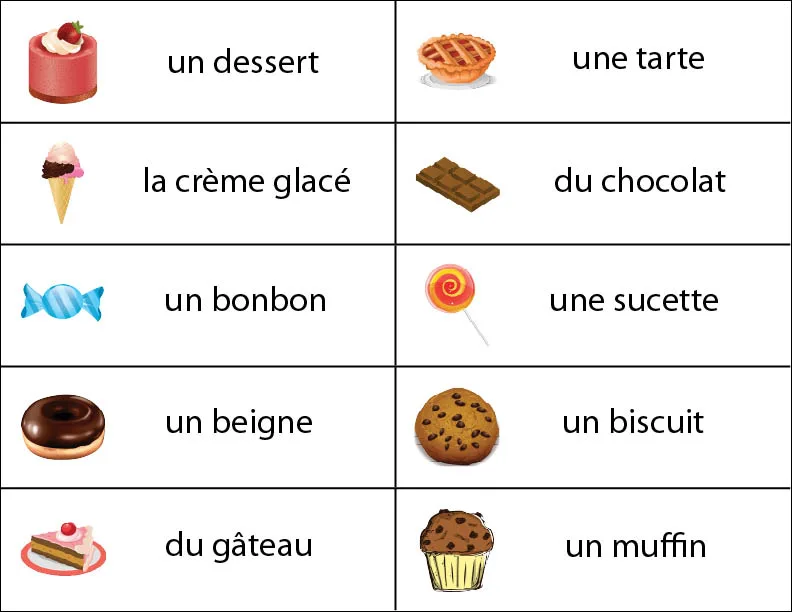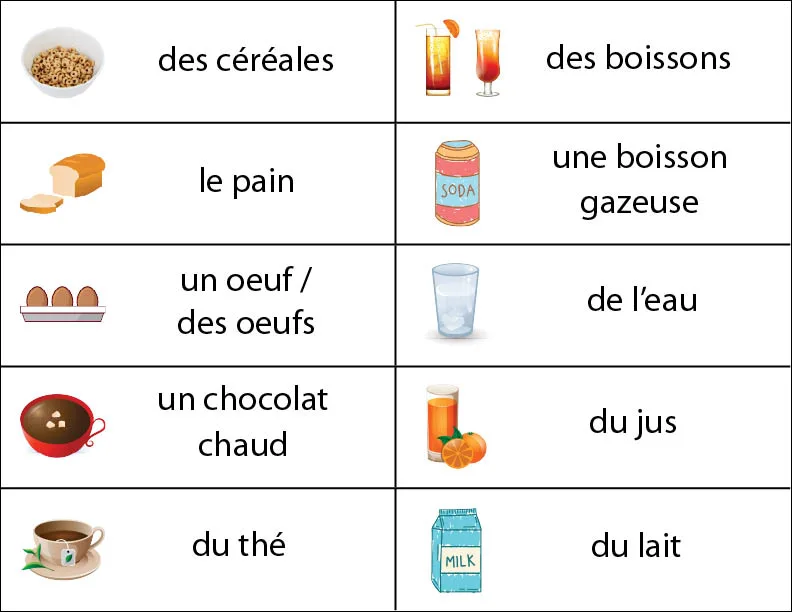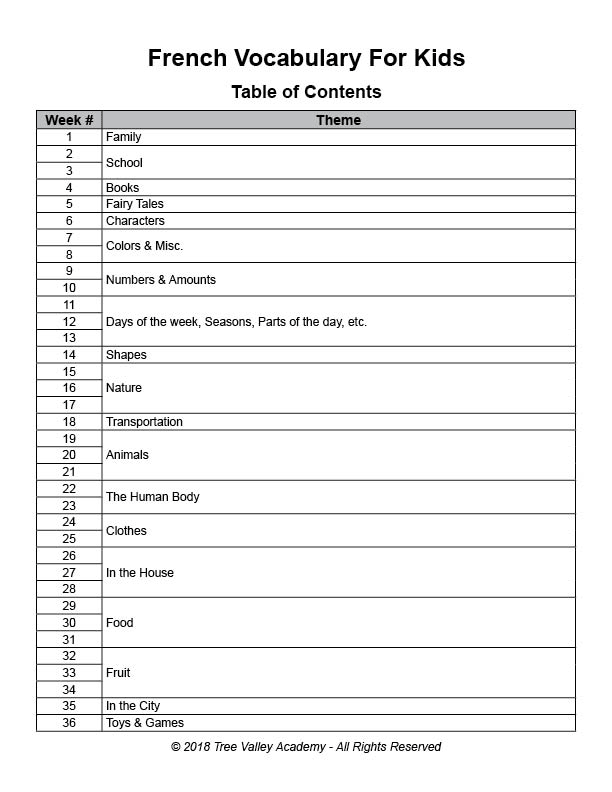 Flashcards to help kids learn vocabulary in french. 36 themed weeks for beginners. Kids can learn 360 words of french vocabulary.
This .pdf contains 36 pages of flashcards - 10 words per page. At a rate of 1 page per week, it can be covered in a typical school year.
Perfect for homeschooling french.
Themes for 36 weeks:
Family
School
Books
Fairy Tale
Characters
Numbers
Days of Week, Seasons, Parts of Day
Shapes
Nature
Transportation
Animals
Human Body
Clothes
A House
Food
Fruit
In the City
Toys & Games
and more