Here's a free printable list of 1st grade spelling words. There are 32 weekly spelling lists with 10 first grade words per list.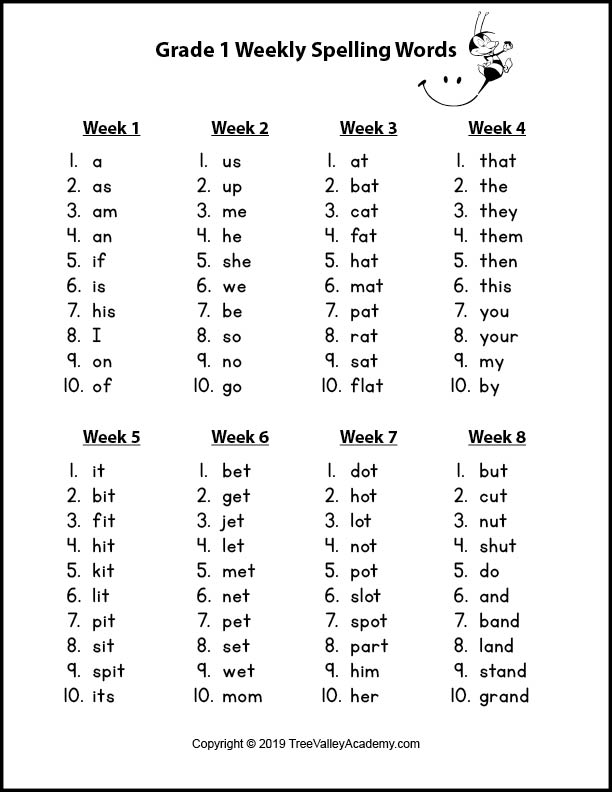 If you are looking for spelling words for a later grade, here are the 2nd grade, 3rd grade, 4th grade, 5th grade & 6th grade spelling lists.
About These 1st Grade Spelling Words
First graders will learn to spell 320 words. These first grade spelling lists include 174 FRY words (the first 100 plus 74 others). And 138 of the words are Dolch sight words.
Most of the weekly spelling lists are based on word families. This makes it easier to progressively teach kids the phonics and sounds they need to know to learn how to spell these 1st grade spelling words.
All these elementary spellings lists are secular.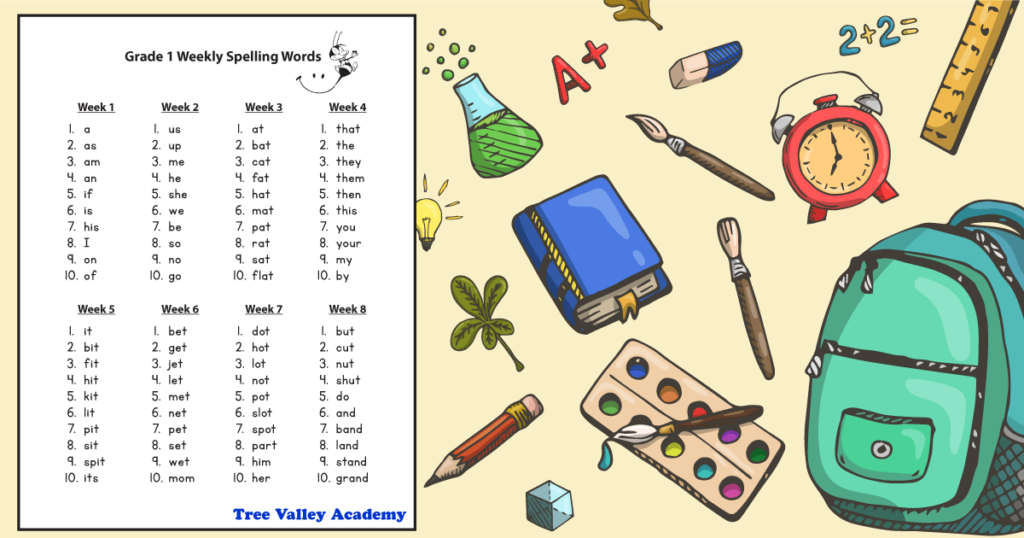 How to Teach Grade 1 Spelling
A typical school year has 36 weeks.
The grade 1 spelling words are divided into 32 weeks.
The first 4 Weeks
Before jumping into learning to spell, kids need to begin to build a foundation in phonics. Spend the first 4 weeks focusing on:
the alphabet
the sounds the letters make
learning to write letters
beginning to read, etc.
The Next 32 Weeks
You can download the master spelling list for grade one at the bottom of this page.
You can also view the spelling words by weeks. The phonics skills to teach kids weekly are also listed in the links below.
Weeks 1 thru 28 also has a free printable weekly word shapes puzzle. A puzzle is coming soon for weeks 29-32.
A 204 page spelling workbook to go along with these words is now available.
Free Printable 1st Grade Spelling Words
The free printable pdf of the 32 weekly spelling lists for first grade can be downloaded below:
Here are the spelling lists for future grades:
Grades 2 – 6 are all theme based. No more boring lists of random words to learn.