Here's a printable list for Grade 1 spelling words.
This first grade spelling list covers 320 words, which includes 174 FRY words (the first 100 plus 74 others). 138 of the words are Dolch words.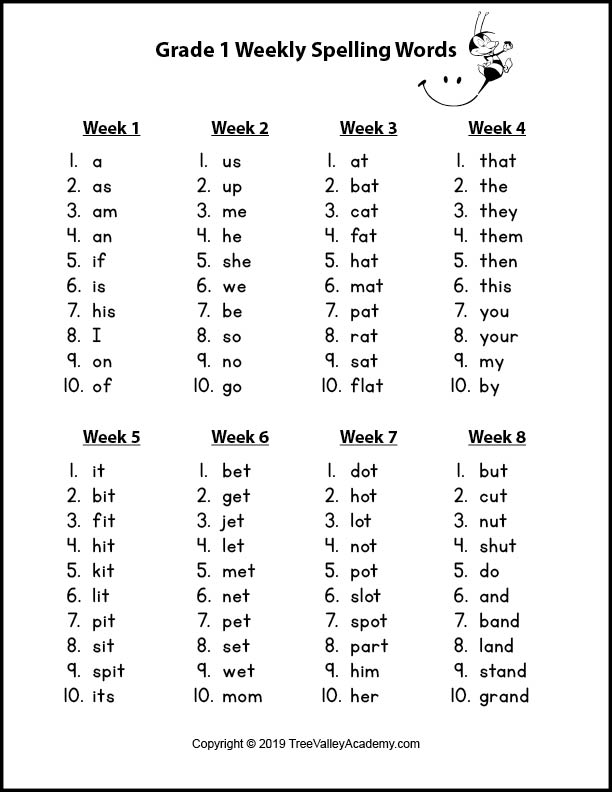 The grade 1 spelling words are divided into 32 weeks. I'm aware a typical school year has 36 weeks.
However, I felt that as this is the first grade, it was important for kids to have a few initial weeks to focus on the alphabet, the sounds the letters make, learning to write their letters, beginning to read, etc. This gives them 4 weeks to build a bit of a foundation in phonics before jumping into spelling.
You can download the master list below, or view by weeks.
Here are the spelling lists for future grades:
I'm really excited about them because grades 2 – 6 are all theme based. No more boring lists of random words to learn.
I am also in the process of creating a spelling workbook to go along with these words. Stay tuned. 🙂