Kids will love this free printable word search with a fun pizza theme. This pizza word search will make a great complement to any pizza unit.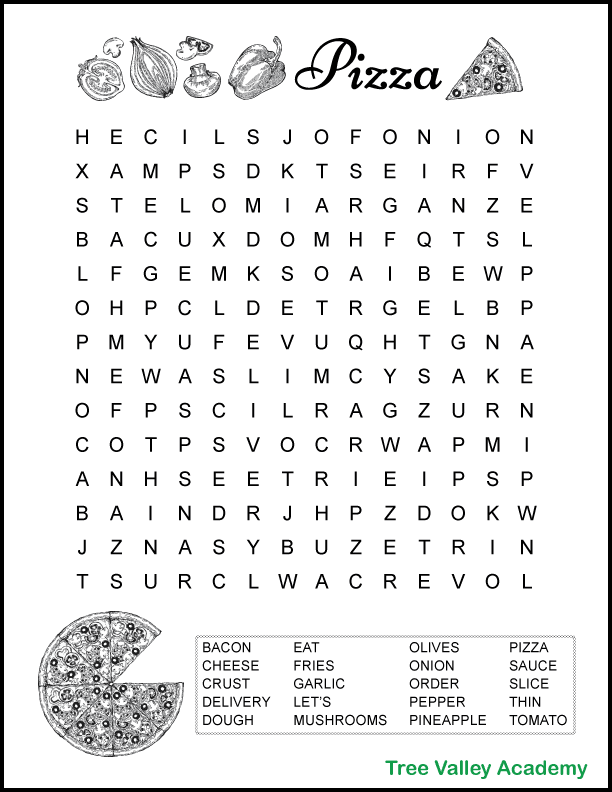 Skill Level
This pizza word search would be fun for kids of all ages. It has large print letters and is at a medium skill level.
The puzzle has 20 hidden words for children to find and circle.
The words are hidden in every possible direction – horizontally, vertically and diagonally: forwards and backwards.
The majority of these words are from the pizza themed 4th grade spelling list, with the remaining words being previously learned in the second & third grade spelling words.
A word search is a relaxing way for kids to work on learning the spellings of these pizza themed words.
Pizza Words
11 of the words are common words used when ordering pizza:
slice
thin crust
garlic sauce
fries
Let's order pizza.
delivery
eat
10 of the words are pizza toppings or ingredients:
dough
sauce
cheese
bacon
mushrooms
olives
onions
pepper
pineapple
tomato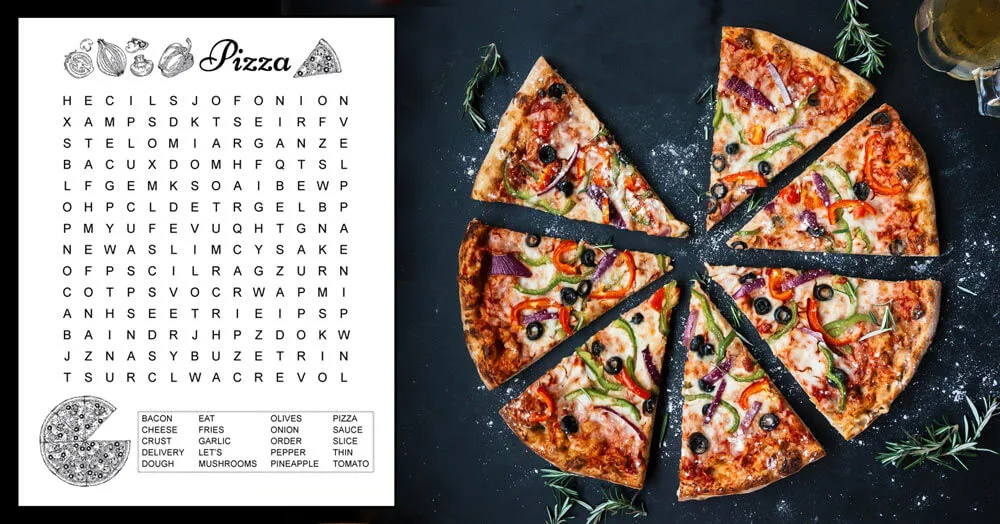 Supplies
The only supplies needed is the printable word search and a pencil.
A few pencil crayons are optional if children wish to color some of the food images on the page.
Download Printable Pizza Word Search
A pdf of this pizza word search can be downloaded below.
It's free, and comes with an answer sheet.
More Food Word Puzzles for Kids
Here are some other fun food word puzzles for kids:
Pizza Word Search Answer Key
The answers are included in the pdf. But here is a color-coded answer key for this pizza word search: