Kids will love this word search with a fun pizza theme. This pizza word search will make a great complement to any pizza unit.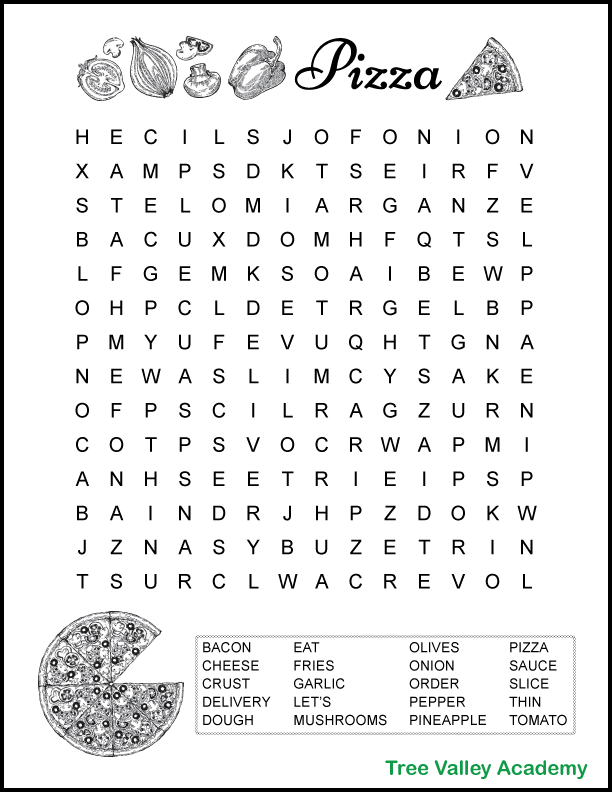 Pizza Spelling Words
A word search is a relaxing way for kids to work on learning the spellings of these pizza themed words.
This pizza word search has 20 words:
The words in this word search are hidden in every possible direction – horizontally, vertically and diagonally: forwards and backwards.
A free printable .pdf of this pizza word search can be downloaded below. There's an answer sheet included.
Here's a list of other free printable word searches for kids with a variety of themes.