We received a subscription to Reading Eggs for my 7 year old. A Reading Eggs subscription gives full access to:
Reading Eggs Junior (2-4 year olds)
Reading Eggs (3-7 year olds / beginner to Grade 1 reading level)
Reading Eggspress (7-13 year olds / Grade 1-6)
Mathseeds (3-9 year olds / Kindergarten-Grade 3)
My 7 year old used the 3 programs appropriate to her age level. She loves Reading Eggs and Reading Eggspress, and did not like Mathseeds.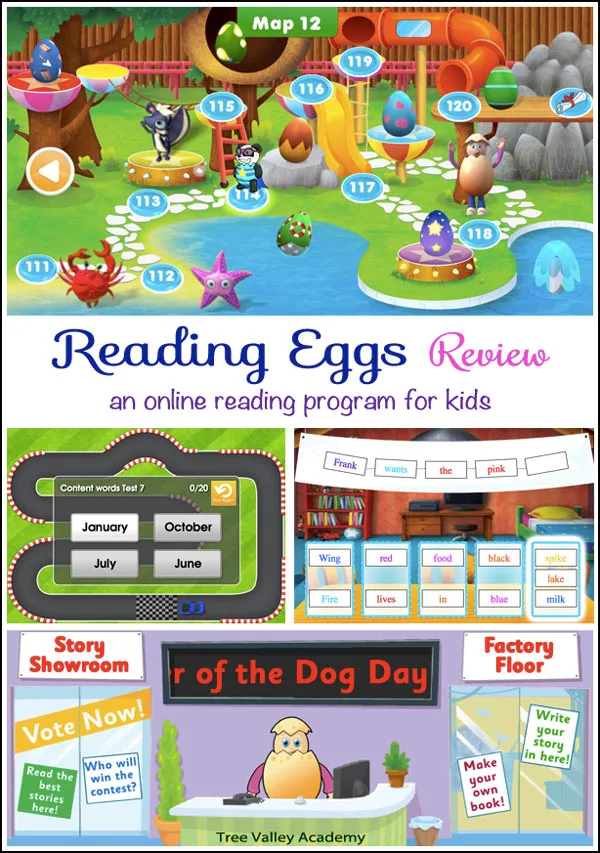 Reading Eggs
Reading Eggs is an online reading program that helps kids learn to read and grow their reading skills. There's books to read and a variety of reading activities that work on:
phonemic awareness
phonics
sight words
vocabulary
reading comprehension
fluency
spelling
writing stories, etc.
Fun Factor
Reading Eggs really brings the fun to learning to read.
Kids are self-motivated by rewards to keep learning. The more lessons they go through, the more eggs they collect, which they can spend on various rewards.
They've hit the nail on the head with a variety of age-appropriate rewards that kids will want. My 7 year old got so excited when she would win enough to buy furniture or something else for the house she was building.
There are a lot of games and activities for kids to play. Some of them are strictly fun, no hidden learning. There were times I noticed that my daughter spent a chunk of time just playing.
At first I wasn't sure how I felt about that as I usually prefer any games she plays online to be in some way educational. However, I changed my opinion on that.
I'm impressed with some of the lessons I've seen her do and realize she's doing some solid learning. If there are some breaks of just playing, I'm now ok with that because it helps her associate reading with enjoyment, which ultimately helps with her enthusiasm and self-motivation.
I also really appreciate the variety of teaching methods and things the kids have to do. It's almost impossible to get bored. Whenever they wish they can click on another activity. In a huge way this program puts kids in charge of their learning.
Placement
My 7 year old did the placement test and was placed on the last map which gave her only 10 lessons to complete. Each lesson has about 14 or so reading activities to complete, so there was still a lot for her to do. But at the rate she was going through it, it did not take her too long to reach the end.
If I could go back in time, I would have used this with her since she was 3 and started right from the beginning. It would have been a fun way for her to learn to read.
Fortunately there's Reading Eggspress, a way for her to continue her journey of becoming a good reader with a similar style to Reading Eggs.
Reading Eggspress
The first time my daughter tried Reading Eggspress she didn't like it. So I sat with her to see what the trouble was and discovered she was working at a level that was too difficult for her. She had done the placement test and perhaps she guessed correctly on some of the questions she didn't know because she was placed further ahead then I believe she was.
So I told her to start from the beginning, and this made all the difference. She once again was enjoying it.
The program keeps placing her at the level they assessed her at when she logs in, but she has access to all previous levels so with a few clicks she's able to return to the level we believe her to be in.
Fun Factor
It's similar idea to Reading Eggs with collecting eggs to spend on age-appropriate awards that will appeal to the child.
My daughter spends A LOT of time on the program mearly because she so frequently begs me to play it. This is no exaggeration. Instead of watching TV with me before bed, my daughter chooses to read books and answer reading comprehension questions to collect eggs and trading cards.
7 year olds Opinion
Since my daughter is 7, and at the age where both Reading Eggs & Reading Eggspress are a possibility, I asked her which one she likes better. This is her answer:
I like both as they are similar, but Reading Eggspress is my favourite. Reading Eggs has more playing, but Reading Eggspress has better pets to collect.
Apparently she likes the house in Reading Eggspress better and is buying pets for her house. She's currently collecting eggs to buy a bird she likes.
Mathseeds
After trying Mathseeds my daughter told me it was too boring. I asked her again at a different time to try it once more. I got the same feedback.
So I sat with her to see for myself. My opinion is that even tho she was working at the correct math level, the lessons and activities would appeal more to a much younger child. It's colourful, has instructional cartoons, singing, games, etc. It has the makings of being fun, but for a much younger audience.
Even if it was more age appropriate, I feel the instruction was much too slow and drawn out. I think if I had a 3-4 year old, I might consider it as an option, but it definitely wasn't a good fit for my 7 year old.
Reading Eggs Junior
I can't comment too much on this as my daughter did not use this, but I did poke around a little to see what it was like. There are sing-alongs, audio books, alphabet games, etc.
It seemed to me that a great portion of the time I was trying to use the program it was "Loading". I did not run into this issue with the other 3 programs.
If I had a child between the ages of 2-4, I don't think I would buy a subscription with just this program in mind, as I feel there are enough free apps, YouTube video's, and educational tv shows that I could use instead.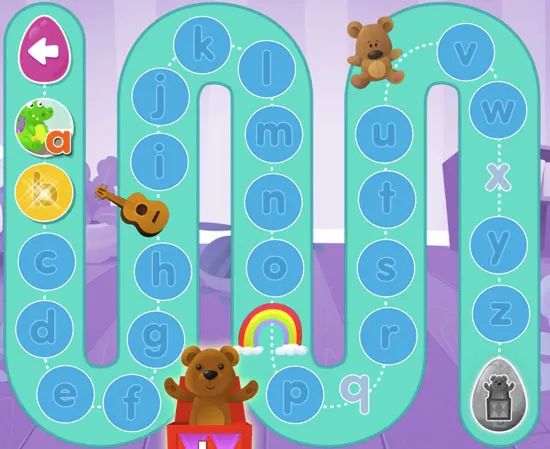 Summary
My 7 year old highly enjoys Reading Eggs and Reading Eggspress, and is always asking me to do it. If I could go back in time, I would have started her on Reading Eggs when she was 3. I am impressed with the high level of instruction, the variety of activities, and the fun factor.
On the negative side, Mathseeds didn't work for us. And I wasn't overly excited about Reading Eggs Junior either.
A subscription gives access to all 4 programs which is nice.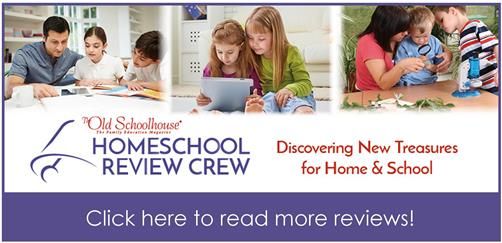 SaveSave