Here are some fun 3D back to school coloring pages.
The coloring sheets make a fun back to school activity at the beginning of a new school year. It's fun for kids of all ages and great to have on hand for early finishers.
There are 8 school coloring pages to choose from:
a pencil rocketship
pen holder
books
school bus
a knapsack with school supplies
a lunch box
crayons and other school supplies
girl's shoes with buckles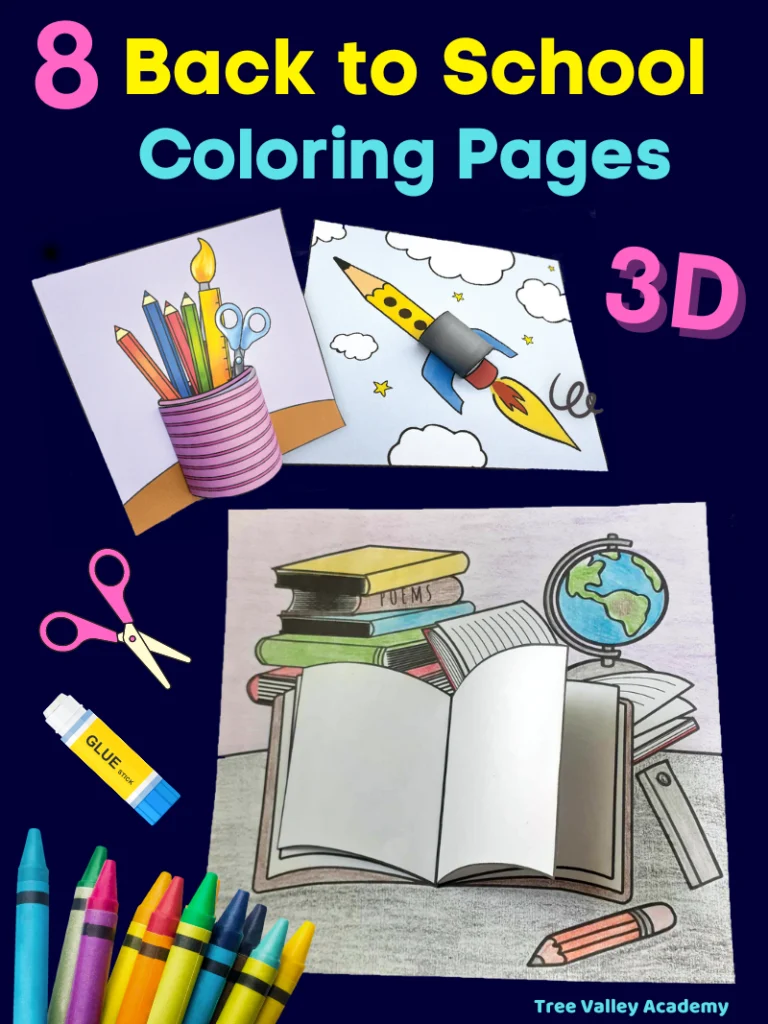 Supplies Needed
This is an easy, no-prep coloring activity. The only supplies needed are:
coloring page of child's choice printed on one page of 8.5″ X 11″ letter size white paper
a pair of scissors
the last page of the downloadable PDF might be a handy reference. It shows the 3D version of each coloring page. This would help a child see where and how to glue the 3D element.
Instructions
Kids can complete their 3D picture in 6 simple steps. Kids will need to:
choose a coloring page
look at the reference page to see how the coloring page is supposed to look in 3D
color the page
color the 3D element(s)
cut out the 3D element(s)
glue into place
Grab these fun school coloring activities below.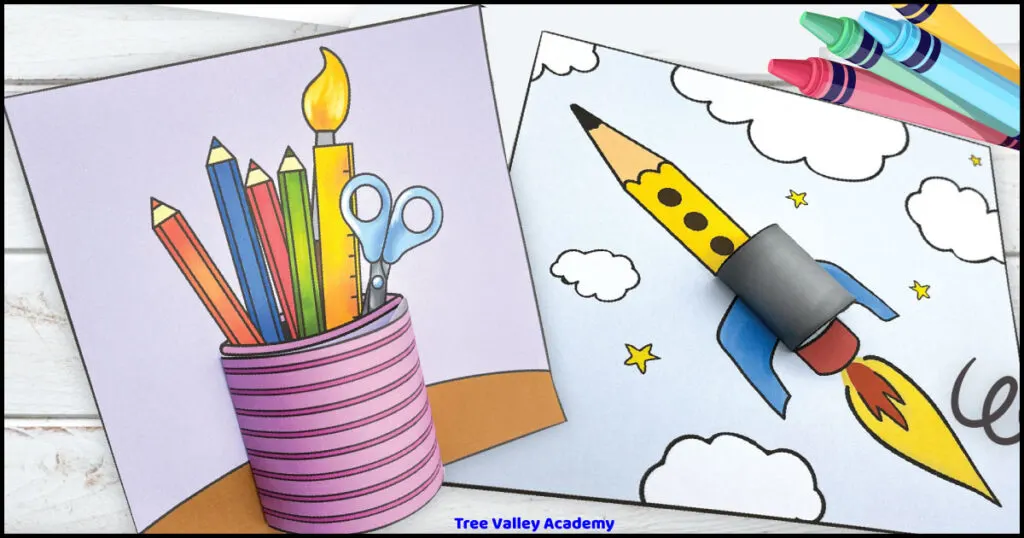 Download and Print Back to School Coloring Pages
You can download the free printable 3D back-to-school coloring pages below.
The 9-page PDF has 8 printable coloring sheets and 1 example page for reference.
Find more fun back to school activities here.