Kids can work on spelling of baseball themed words and have fun with this printable baseball word search.
This free printable word search for kids is at the level of early elementary aged students around 2nd or 3rd grade.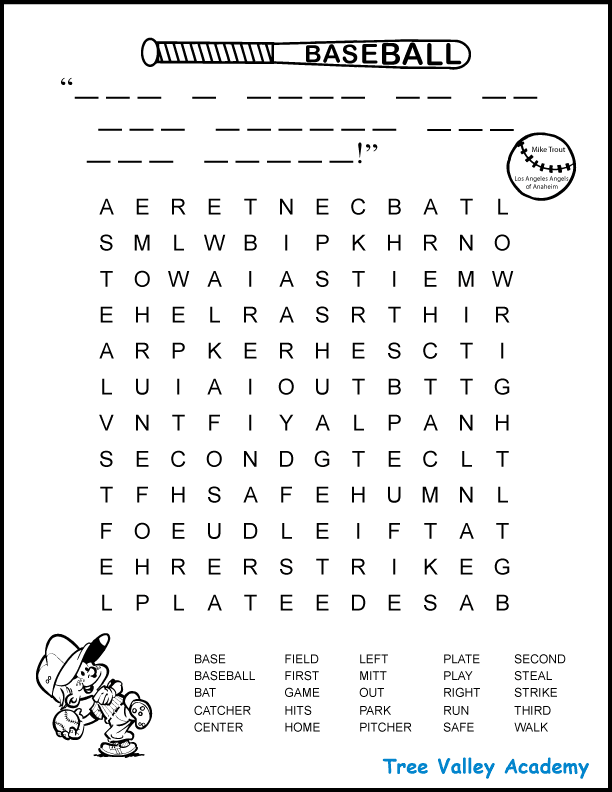 Difficulty Level
The difficulty level is easy.
The puzzle is probably best suited for baseball lovers ages 7 to 9, or grades 2 and 3.
There are 25 hidden baseball words for children to find and circle. They are hidden in a 12 X 12 grid of letters.
The baseball themed words are hidden in every possible direction – horizontally, vertically and diagonally: forwards and backwards.
Seventeen of the words are 3rd grade spelling words, a large part of them from the baseball themed spelling list. Two of the words are second grade spelling words, and six of them are first grade words.
Secret Message
After finding all the hidden baseball themed words, the remaining letters will reveal a secret message.
It's a positive and fun quote from famous baseball player Mike Trout, from the Los Angeles Angels of Anaheim.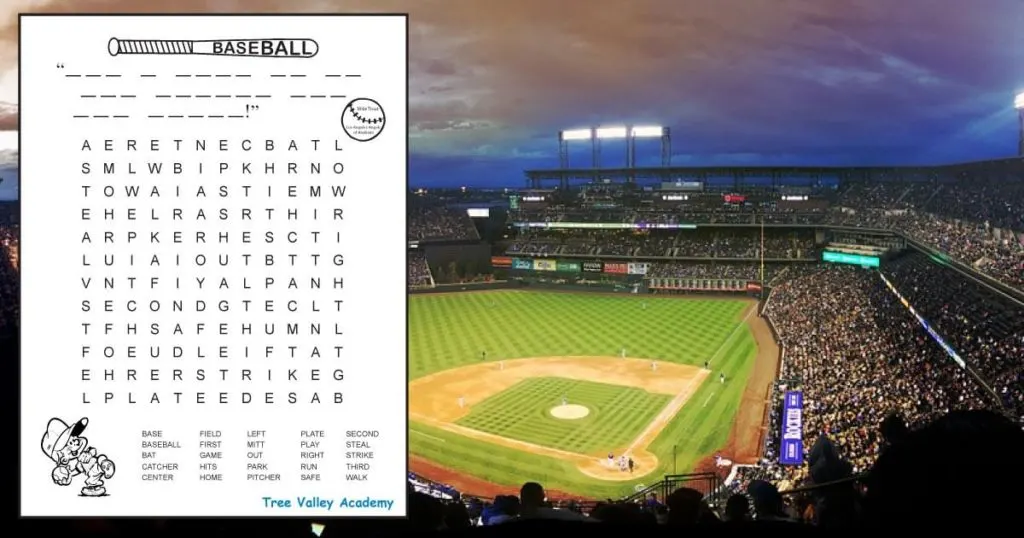 Printable Baseball Word Search
The baseball word search can be downloaded below.
The free printable pdf activity includes an answer sheet for your reference.
More Fun Baseball Printables
Looking for some more fun educational baseball activities for 3rd grade?
Sports and baseball lovers might enjoy these:
Baseball Word Search Answer Key
Here is a color coded answer key for this baseball word search. It will help you quickly find any of the hidden baseball words: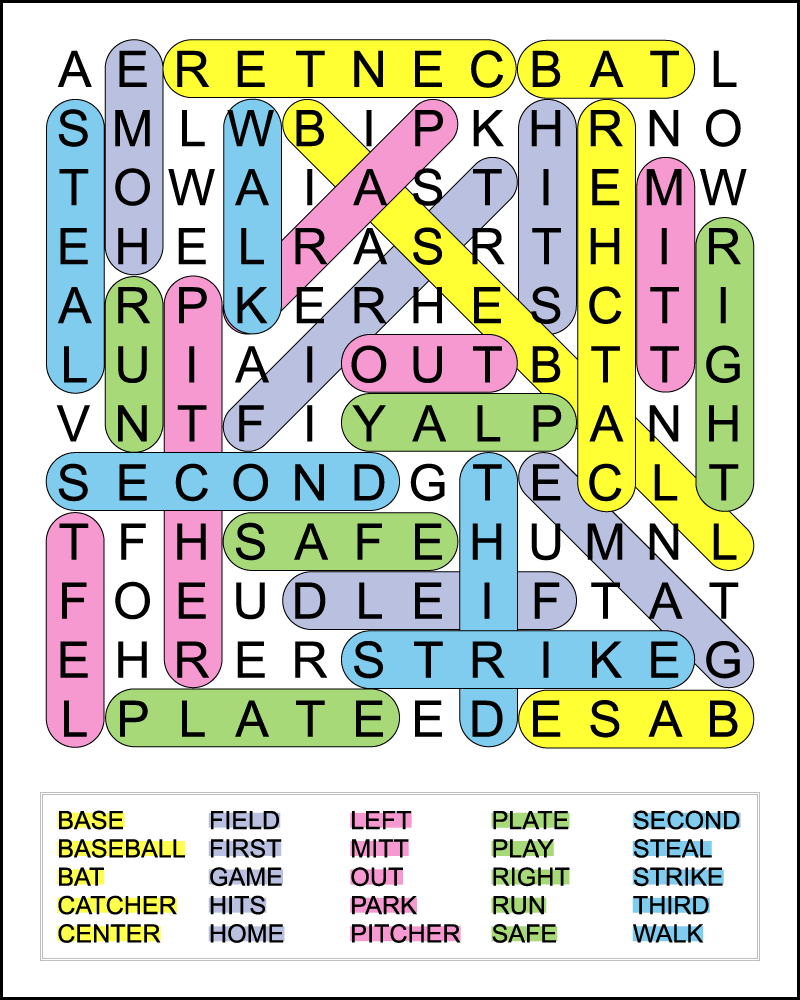 And the answer to the secret message, a quote from Mike Trout, is:
"All I know is we are having fun out there."