Here is an easy Earth Day word search for 1st or 2nd grade students. This word search for kids is free to download and print.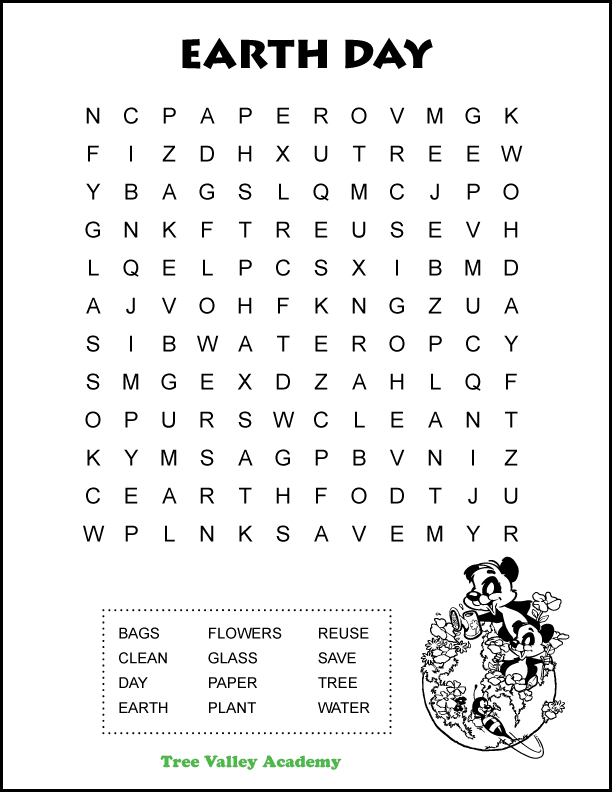 Earth Day Words to Find
There are 12 hidden words for kids to find and circle in this printable Earth Day activity.
Words like: bags, clean, day, Earth, flowers, glass, paper, plant, reuse, save, tree and water.
The Earth Day words to search are at a 1st to 3rd grade spelling level.
Skill Level
This is a beginner level word search ideal for children in grades 1 or 2.
To make this easy for kids, the words are only hidden horizontally and vertically. There are no diagonal words, nor words that are backwards.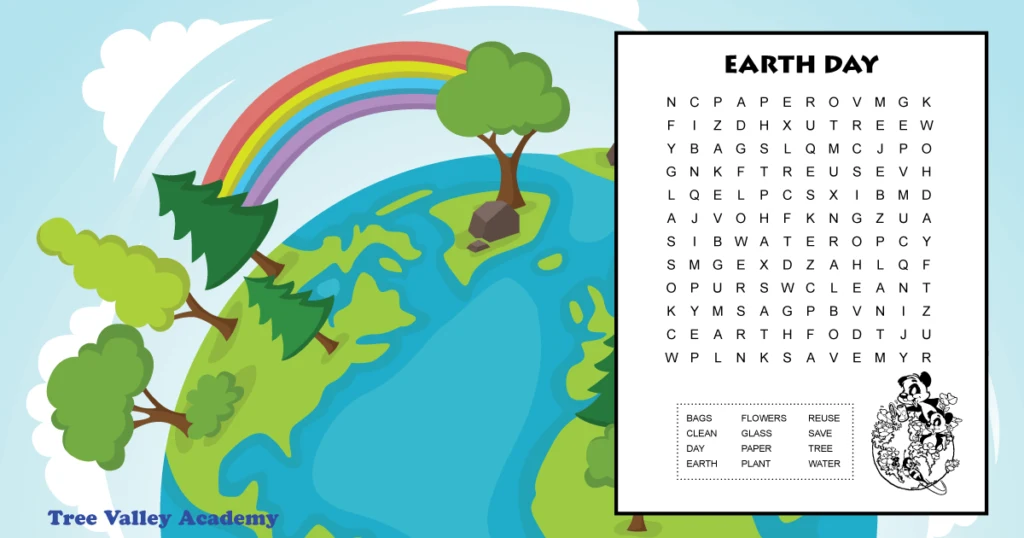 Printable Word Search
A free printable pdf file of this Earth Day word search can be downloaded below. As always, it comes with an answer sheet.
More Printable Earth Day Activities for Kids
For more fun Earth Day activities, check out these free printable Earth Day word puzzles for early elementary school students which includes:
beginner crossword puzzles
a save our planet earth word search with a secret message
a printable Earth Day spelling game
Earth Day Word Search Answer Key
Is your child having trouble finding a word? Here is a color-coded answer key that will help you quickly find any of the words.