Celebrate Earth Day 2023 with these printable Earth Day bookmarks to color.
It's an easy, no-prep Earth Day activity for kids of all ages at home or in the classroom.
The Earth Day coloring page has 4 different bookmarks to color.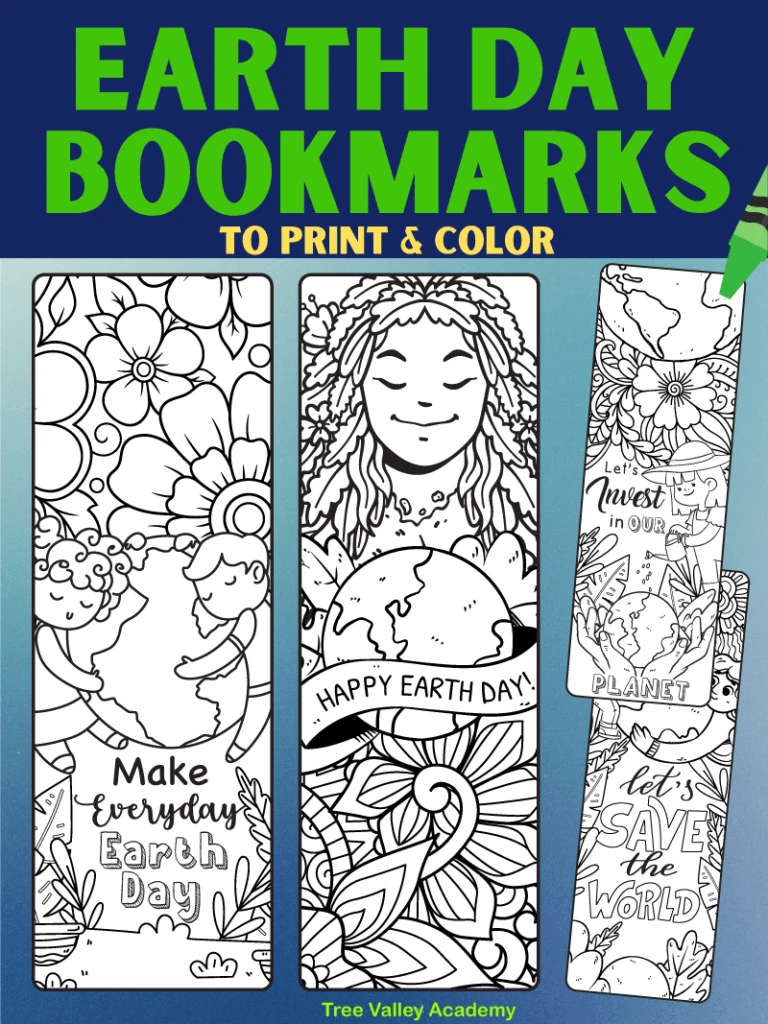 Printable Coloring Bookmarks with Quotes
Each of the 4 bookmarks have different designs and quotes. Students can choose a bookmark with one of these sayings:
Make Everyday Earth Day
Happy Earth Day!
Let's Invest in Our Planet
Let's Save the World
Supplies Needed
Here are the supplies needed for this bookmark coloring activity:
one page of white cardstock or white paper
a pair of scissors
And optionally, only for those that want to add ribbon or string, or wish to laminate the finished bookmarks, you may need:
a hole punch (optional)
string or ribbon (optional)
a laminator and laminating sheet (optional)
Instructions
Download the pdf.
Print on cardstock or paper.
Color.
Use scissors to cut out the bookmarks.
Embellish if desired. Some may wish to use a hole punch to make a hole near the top of the bookmark and add their choice of ribbon or string. Others may also wish to laminate the finished bookmarks.
Download and Print
The 1 page pdf with all 4 Earth Day coloring bookmarks can be downloaded free below.
More Earth Day Printables
Looking for some more printable Earth Day activities?
For younger kids you could try:
easy Earth Day word search for kids around 1st or 2nd grade
Earth Day word games where kids will learn the vocabulary and to read, write, and spell 35 Earth Day words.
And for older elementary kids or middle school students there's:
a medium to difficult Earth Day word search
Earth Day fill in word puzzle with 35 words to fit in the puzzle