Celebrate Earth Day 2023 with a fun printable word puzzle for upper elementary and middle school students.
Kids will be challenged to fit all 35 Earth Day themed words into the word puzzle.
The fill in word puzzle makes an educational and fun indoor Earth Day activity. It's free to download and print.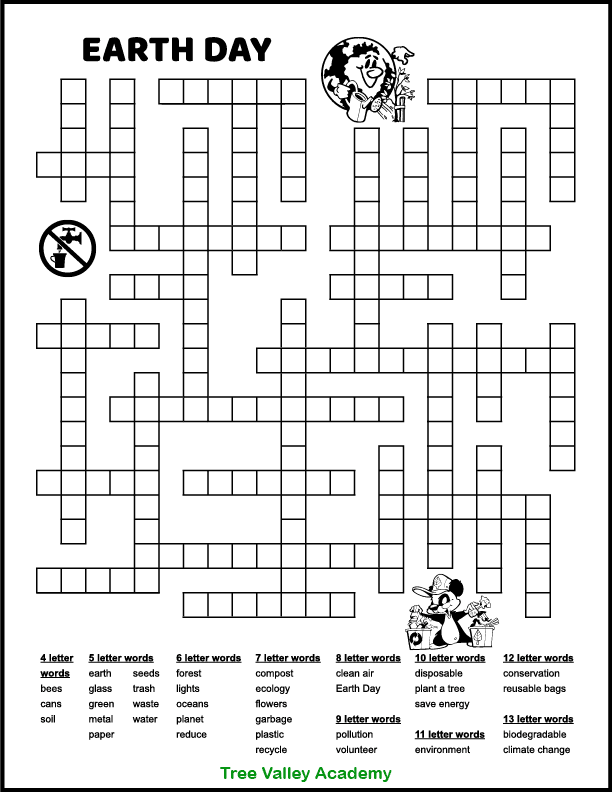 Difficulty Level
Although the vocabulary used is more advanced, the puzzle's difficulty level is not hard.
It's a fun puzzle kids are sure to enjoy. It's meant for students in upper elementary and middle school.
This word puzzle complements the 6th grade Earth Day themed spelling list as 12 of its words are included in this puzzle.
The majority of the remaining words are previously learned spelling words of earlier grades. That makes this puzzle a perfect spelling activity for grade 6 students.
Earth Day Words
This printable fill in word puzzle has 35 Earth Day vocabulary words about helping and protecting the environment. Words like:
biodegradable
compost
conservation
ecology
environment
oceans
recycle
It has 4 letter words all the way up to 13 letter words.
How to Do a Fill in Puzzle
A fill in puzzle is similar to a crossword puzzle except instead of being given a clue, the puzzle's words are given from the start. The challenge is fitting all the given words into the puzzle.
The words of the puzzle are organized based on the number of letters.
A 5 letter word can only be written in a word box meant for 5 letters. And so that all the puzzle's words can fit in, usually there is only one spot that will work for each word.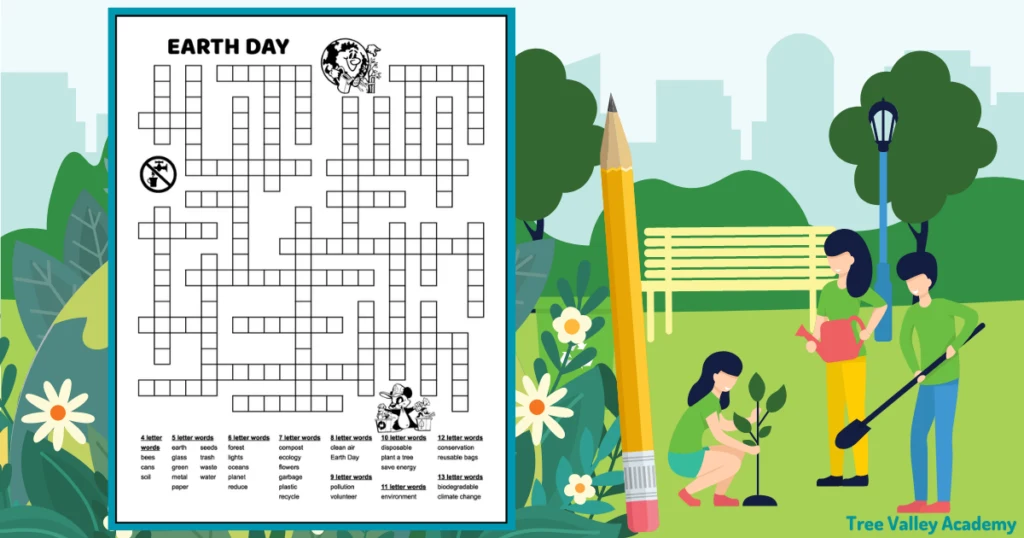 Free Printable Earth Day Word Fill In Puzzle
You can download and print a free copy of this Earth Day fill in word puzzle below. The pdf includes an answer page.
More Earth Day Printable Activities
Here are more free printable Earth Day word puzzles for kids:
Earth Day Word Puzzle Answer Key
Here is the answer key for this Earth Day puzzle. The answers are also included in the downloaded pdf.