Celebrate Earth Day with this printable Earth Day word search. This word search for kids is designed for students around 6th grade.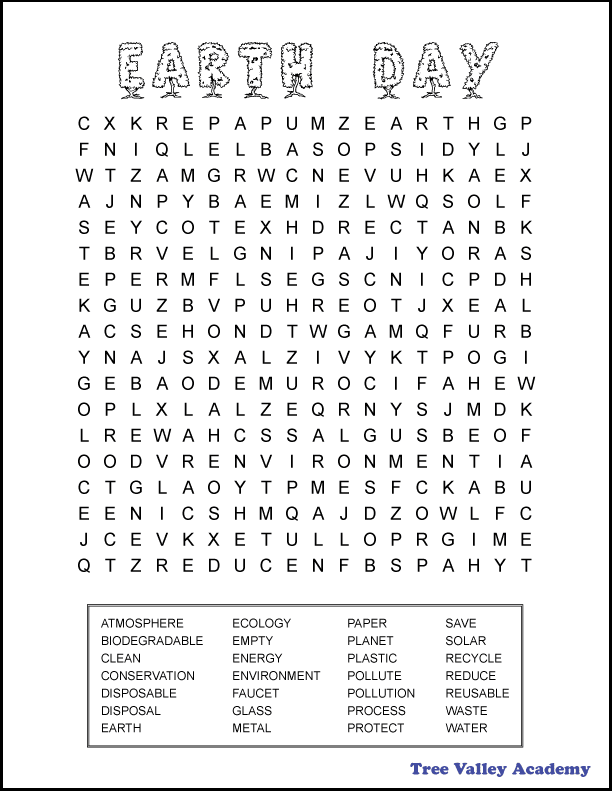 Skill Level
The difficulty level is medium to hard, a perfect challenge for older elementary to middle school students.
There are 28 hidden Earth Day words for older kids to find and circle in an 18 X 18 grid of letters.
Eighteen of the words are at a 6th grade spelling level. The majority of them are from the Earth Day themed weekly spelling list of these grade 6 spelling words.
The remaining ten words were on spelling lists of previous grades.
The words of this printable word search are hidden in every possible direction – horizontally, vertically and diagonally: forwards and backwards.
Earth Day Words
The words on this printable Earth Day word search are:
atmosphere
biodegradable
clean
conservation
disposable
disposal
Earth
ecology
empty
energy
environment
faucet
glass
metal
paper
planet
plastic
pollute
pollution
process
protect
save
solar
recycle
reduce
reusable
waste
water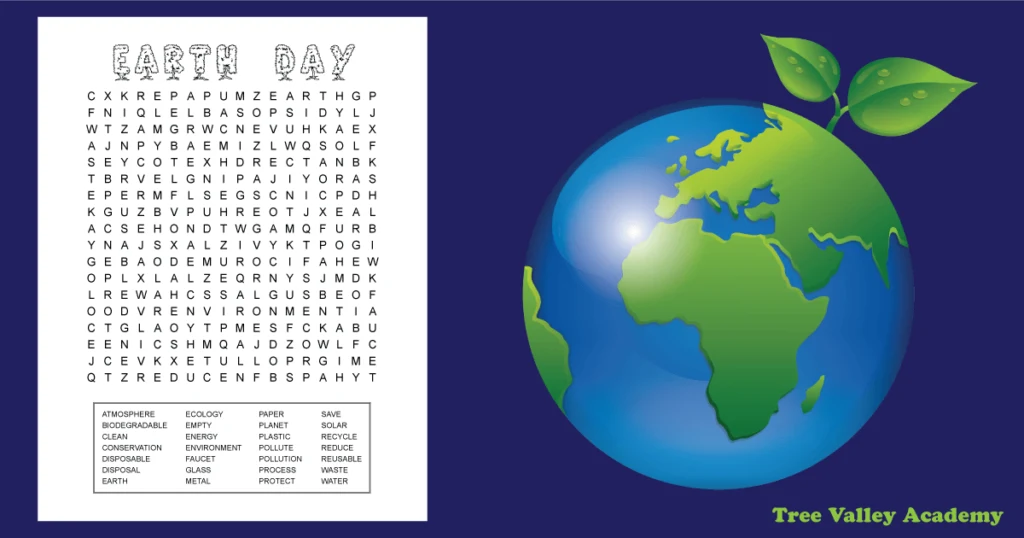 Printable Word Search
You can download and print a copy of this free Earth Day word search below.
The 2 page pdf file includes an answer sheet.
More Earth Day Word Puzzles for Kids
Another grade 6 Earth Day word puzzle is this fill in word puzzle. (12 of the 16 words on the 6th grade Earth Day spelling list are included in the puzzle).
Kids might also enjoy coloring these Earth Day bookmarks.
For Earth Day activities for kids in early elementary grades, see:
Answer Key
Here is the answer key for this earth day word search: