Here is a free printable word fill in puzzle for kids with a spring animals theme.
Spring is the season of new beginnings in nature, and the birth of many baby animals. The theme of this word puzzle are some of the wildlife and baby animals common during spring in North America.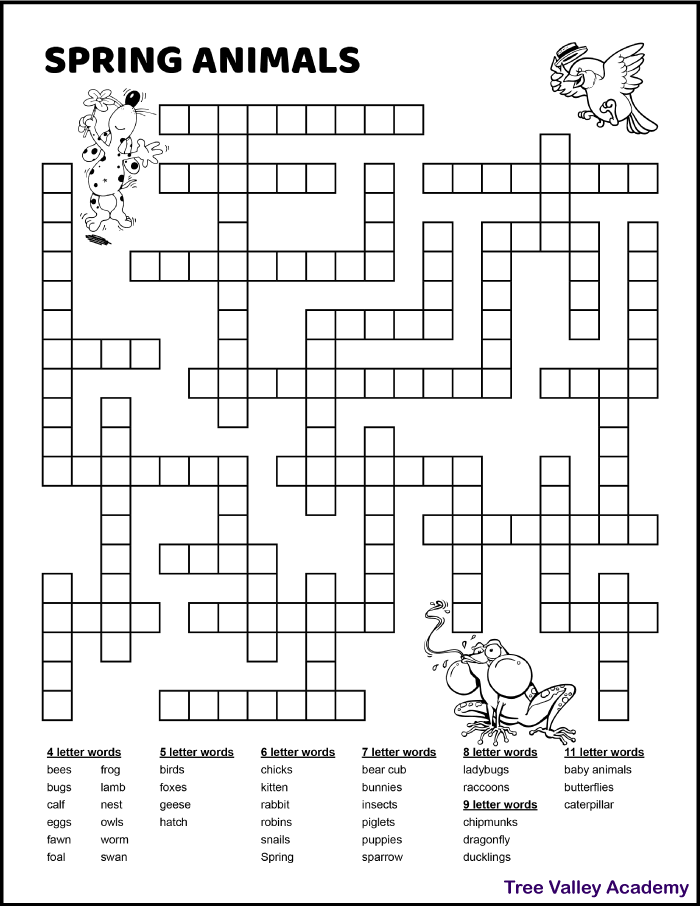 A fill-in puzzle is a fun printable game kids can play by themselves.
About This Fill In Puzzle
This animals in spring themed fill in puzzle has 36 words for kids to fit in the puzzle.
Each word is grouped by how many letters the word contains. So a 7 letter word can only be placed in a spot meant for 7 letters. The challenge is getting all the words to fit.
There are 4 letter words up to 11 letter words.
The printable puzzle has images of a frog, dog, and bird, that kids can color if desired.
Free Printable Word Fill In Puzzles
The spring animal themed word puzzle for kids can be downloaded below. It's free. And the pdf includes an answer page.
More Spring Word Puzzles
Here are some more fun spring word puzzles for kids: