Are you looking for a french body parts worksheet to help your child learn the body parts in french?
If you are, you're in the right place as I've created several worksheets to help practice human body vocabulary in french.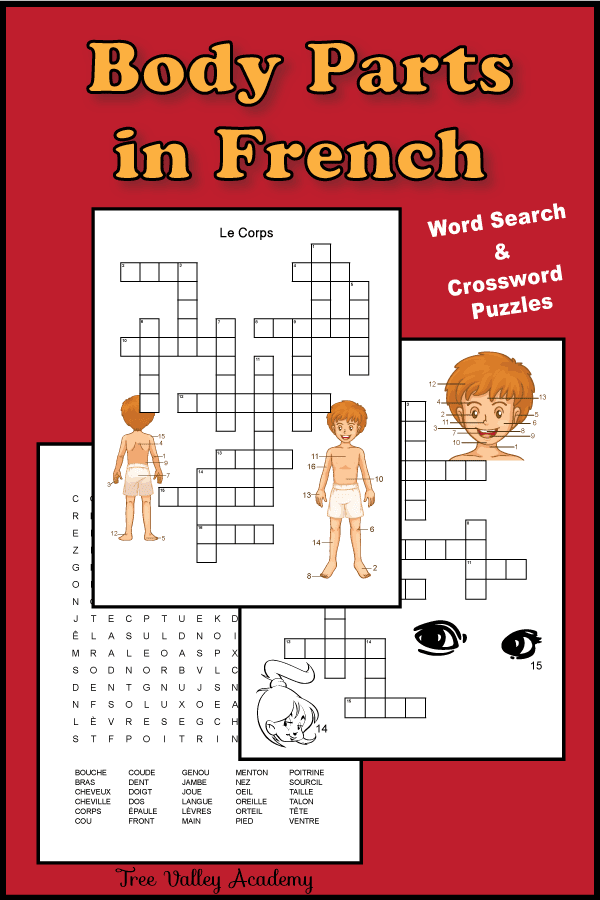 Crossword Puzzles
The first worksheet is a crossword puzzle that has french vocabulary for body parts from the shoulders down: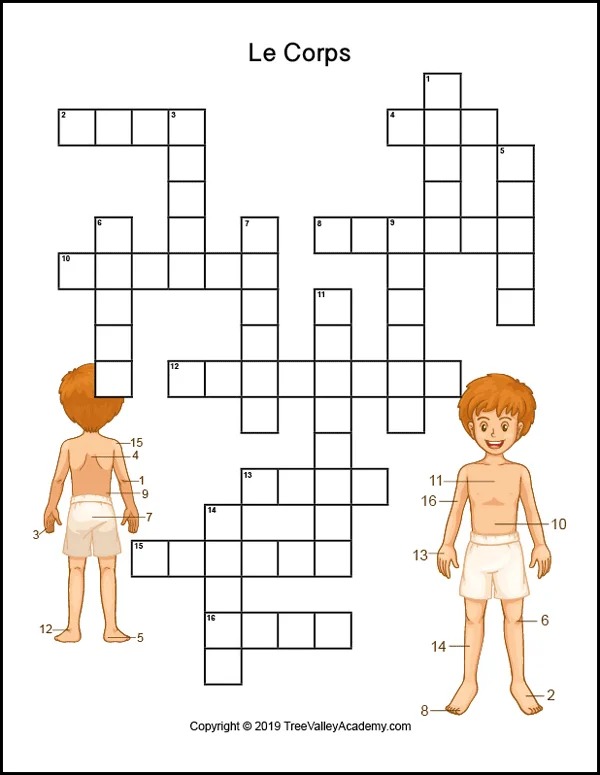 The next worksheet is also a crossword puzzle. However, this crossword puzzle focuses on french vocabulary of parts of the head.
The french words for forehead, eyebrow, chin, tongue, eyes and hair are some of the words used in this crossword puzzle.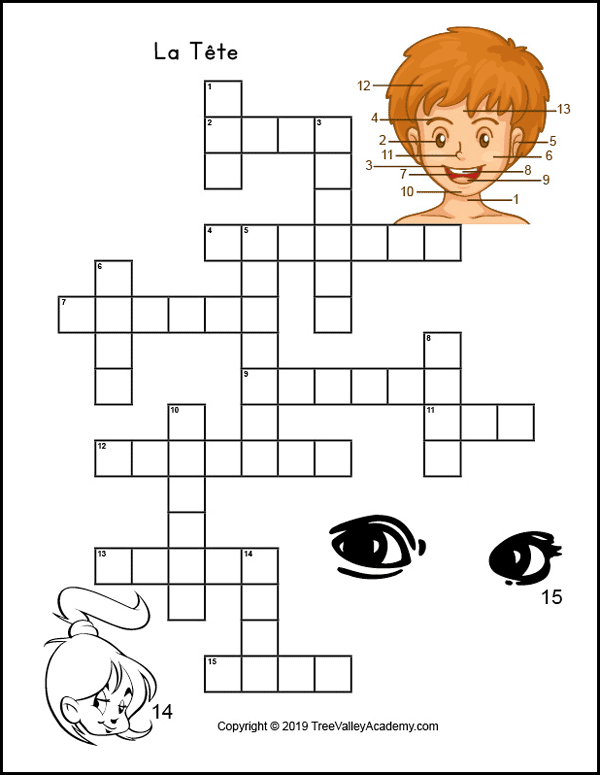 Word Search
I also created a word search containing 30 french human body words. I find a word search especially useful when working on the spellings of words.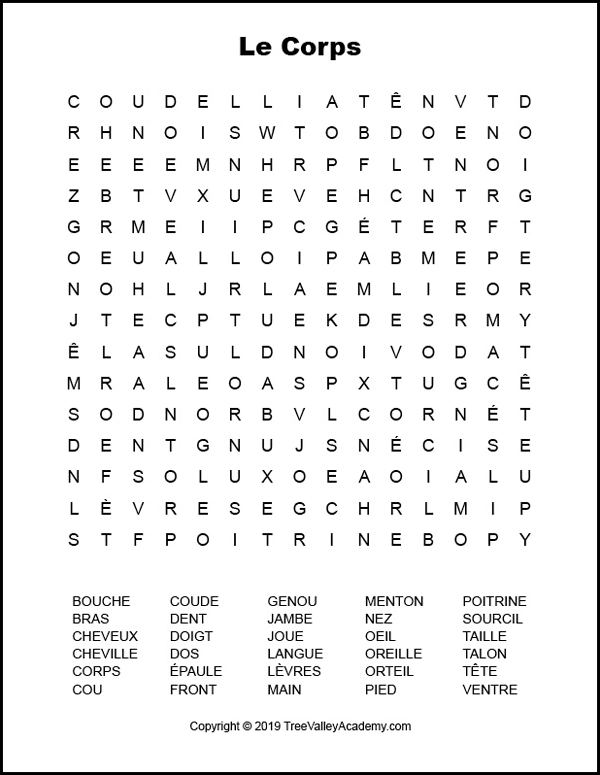 Answer sheets are included with these worksheets.
You can download the worksheets free below.
By downloading this freebie, you will be added to my email list where I occasionally share other resources and freebies I feel would be of interest to homeschooling families.
However, no worries you're free to unsubscribe at any time, and your email is not used for any other purpose.
To help with your endeavour to homeschool french and learn the body parts in french, I also created a free lesson plan. It has online videos, songs and activities which makes a nice complement to any french body parts worksheet.
Other French Body Parts Worksheets
I found this cut and glue french human body words in the correct spot free printable worksheet.