Kids will love these cute sea animal coloring pages and craft activities.
The free printable coloring pages are perfect for kids of all ages. The coloring and crafting pages are an easy no-prep activity to pull out when you need something to keep the kids busy and happy.
Children will identify and color the isolated sections of their aquatic animal. Then they will get to cut and assemble the sea creature.
There are 10 different ocean animal coloring pages for kids to choose from. They can choose to color a:
clownfish
eel
sea lion
right whale
stingray
puffer fish
sea turtle
octopus
jellyfish
angelfish
A free pdf with all 10 coloring pages can be downloaded below.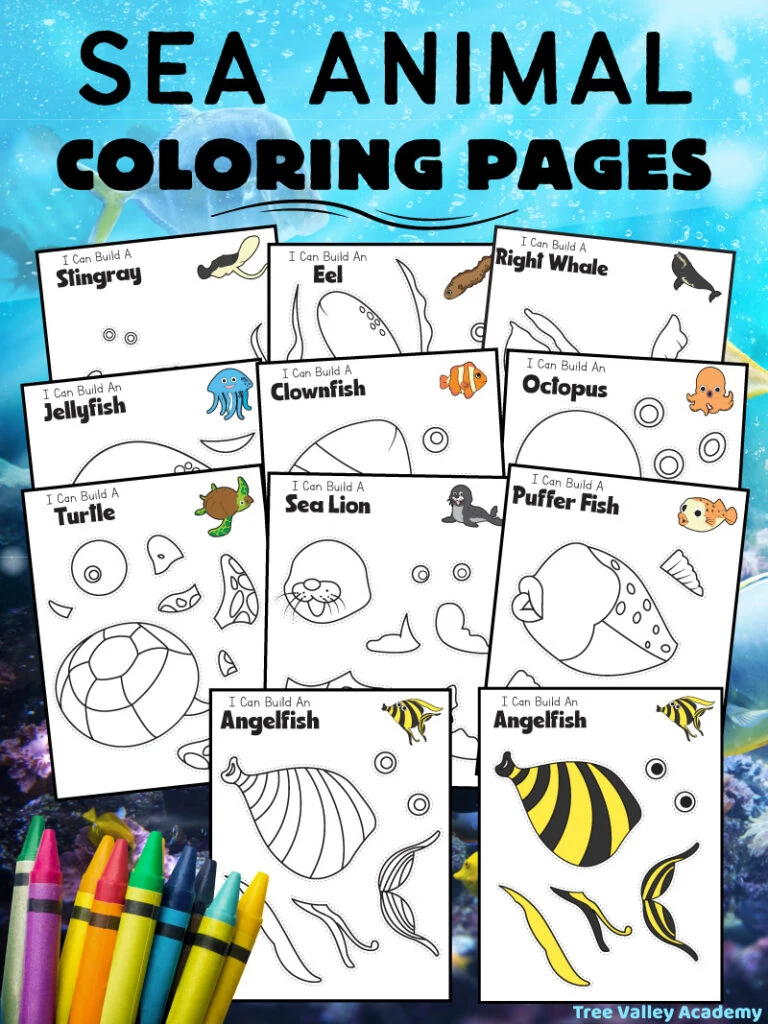 Supplies Needed
All kids will need for this coloring activity is:
the coloring page with the sea animal of their choice printed out
crayons or pencil crayons
scissors
a glue stick
a sheet of 8 1/2″ X 11″ cardstock or construction paper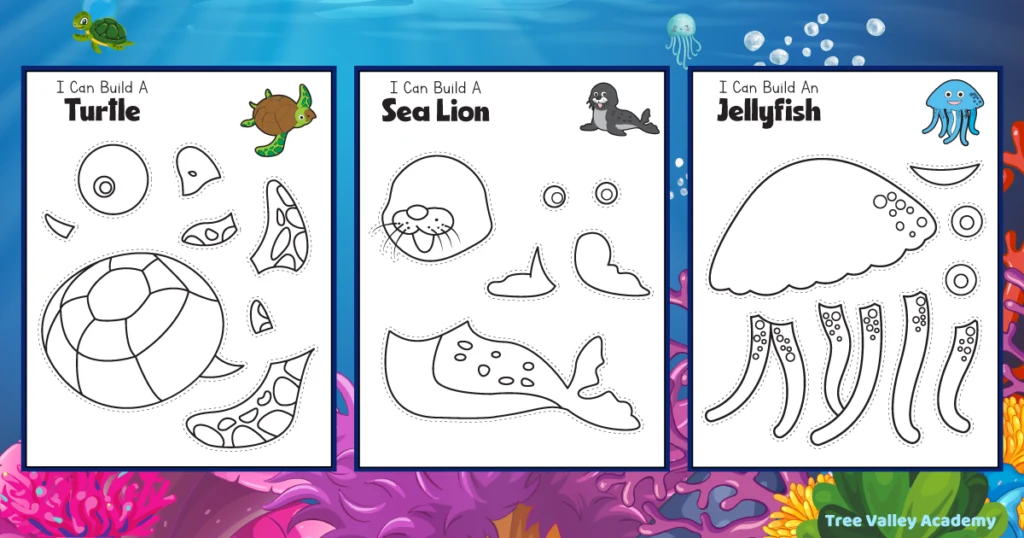 Instructions
The sea animal arts and crafts activity has 4 simple steps:
Step 1
Color the different body parts of your sea creature.
To help kids identify which part of their sea animal they are coloring, they can refer to the small colored image of the ocean animal on each page.
Of course, kids can choose whatever colors they wish and do not need to use the same colors shown.
For kids that don't feel like coloring but would still enjoy doing the paper craft, there is a fully colored version of the page included in the pdf. If using that version, they can skip this step and go straight to step 2.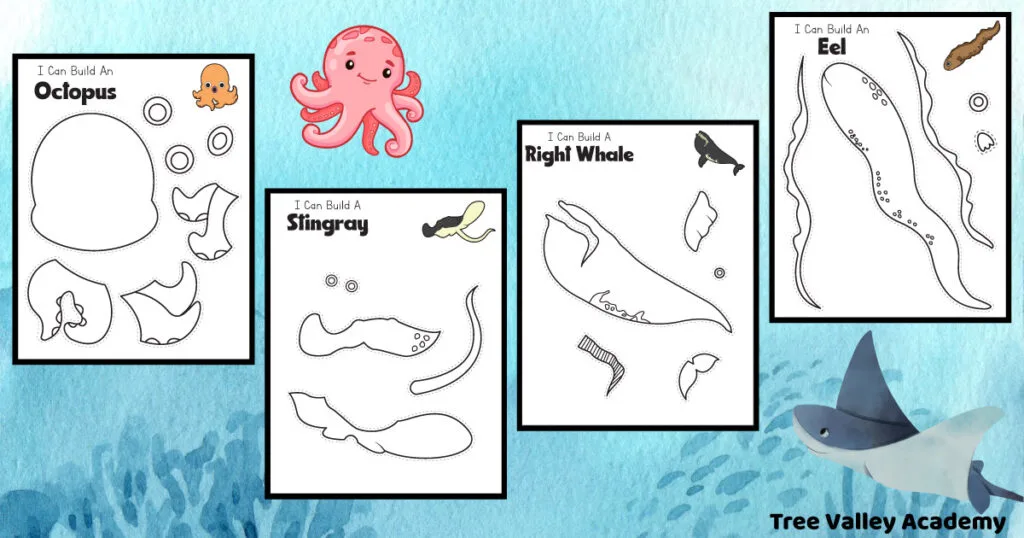 Step 2
Carefully cut out each individual piece on the dashed lines.
Step 3
Using the colored image of the character as a reference, build the character by moving each piece into its correct spot.
Step 4
Glue the pieces into place on a cardstock or construction paper sheet.
Or kids could draw an underwater background to glue their ocean animal onto.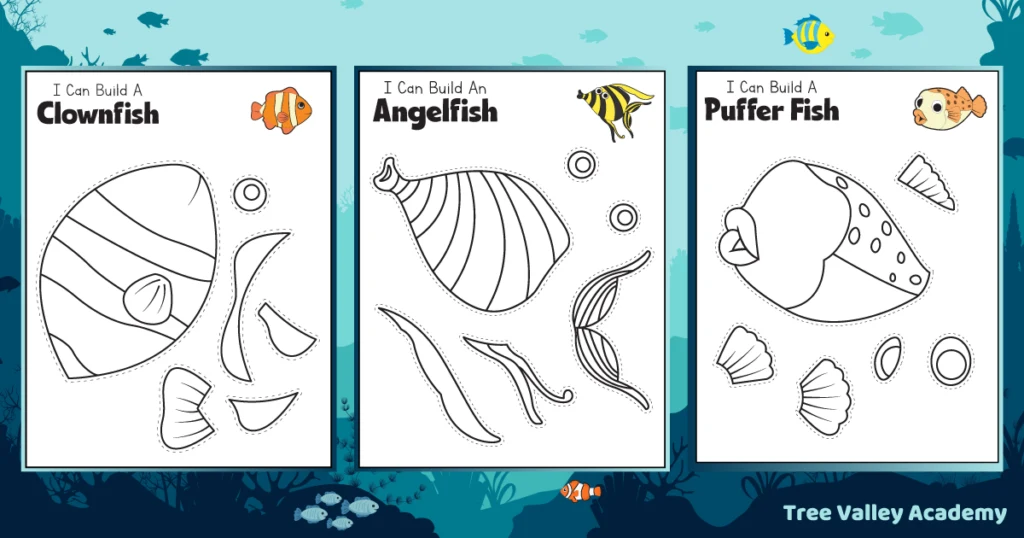 Download and Print Sea Animal Coloring Pages
You can download the coloring pages of all 10 sea animals below. It's free to download and print.
The pdf is 20 pages. There are 2 versions of each page: the coloring page version and a craft-only fully colored version.
Print them on a regular 8.5 x 11-inch sheet, and watch your children have a great time coloring them!
More Ocean Animals Coloring Activities
Preschoolers might enjoy these ocean animals color by numbers printables.