Here are some fun vacation crossword puzzles for kids to take on your next family vacation.
There's a beach and resort holiday themed puzzle and a cruise vacation themed puzzle.
Both printable crossword puzzles are free to download and print. The puzzles print in black and white and have images decorating the page that kids can color.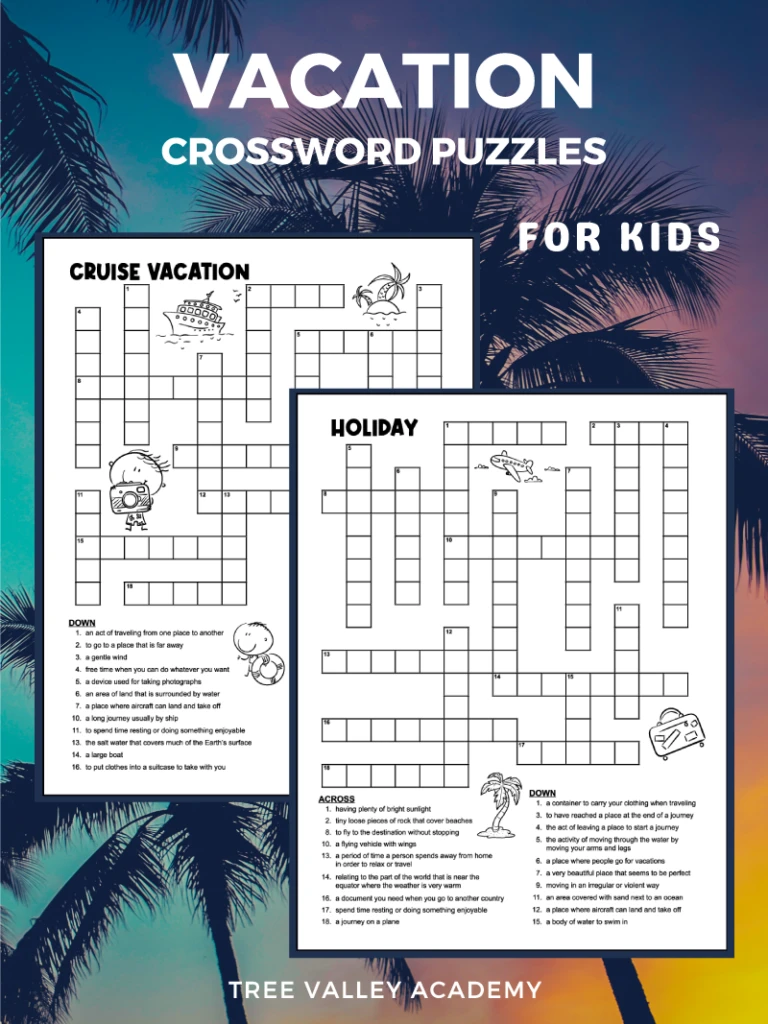 Difficulty Level
The difficulty level is medium.
The vacation themed crossword puzzles are best suited for elementary students grade 5 or older.
Children working on the vacation themed 5th grade spelling list will especially benefit as all of the words on their list are included in this puzzle. Previously learned vacation themed words from other grades are also included.
There are 40 words to solve: 19 on the holiday puzzle and 21 on the cruise themed crossword puzzle.
Most of the clues given are definitions of the word. That makes these crossword puzzles fun vocabulary worksheets for 5th or 6th grade students.
Beach Vacation Crossword
The first crossword puzzle is especially perfect for kids flying to a warm tropical vacation spot, a beach destination or staying in a resort.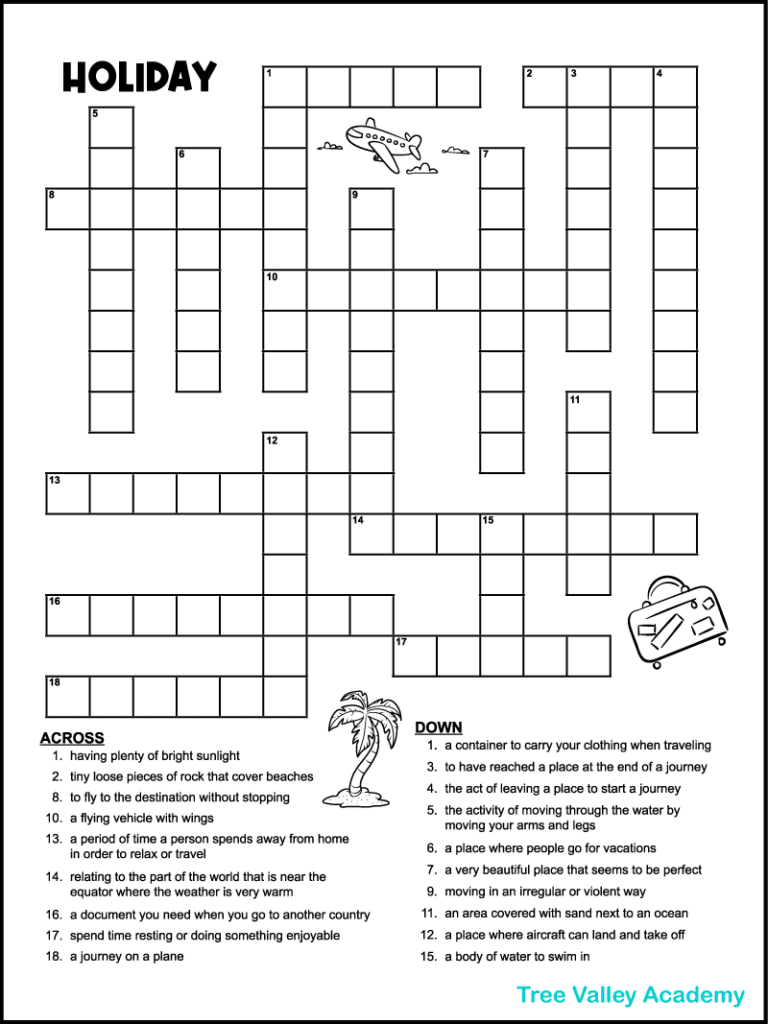 It defines words like:
tropical
paradise
swimming
beach
relax
pool
resort
flight
airport
departure
turbulent
Cruise Vacation Crossword
For kids going on a cruise vacation, this printable crossword puzzle would be fun to take along.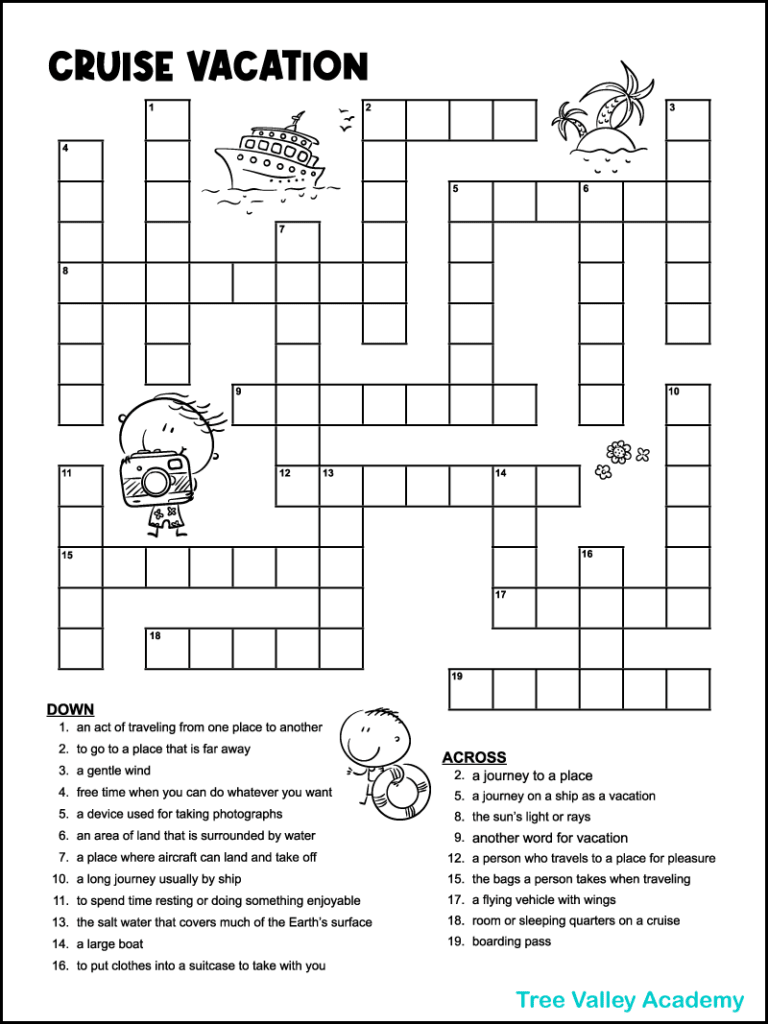 This cruise themed crossword puzzle has clues for words like:
cruise
breeze
island
voyage
cabin
ticket
leisure
journey
Print Vacation Crossword Puzzles
Both vacation crossword puzzles can be downloaded free below.
The downloadable pdf is 4 pages. It includes:
a beach and resort themed crossword puzzle
a cruise vacation themed crossword puzzle
2 answer pages
More Vacation Word Puzzles for Kids
Here are some more free printable word puzzles you can take with you on your next family trip: