If you're looking for educational toys for 6 year olds, I've got you covered. Whether your kids love science, building things, arts & crafts, robots, coding, math or puzzles, here are some great toys for kids to learn while they play.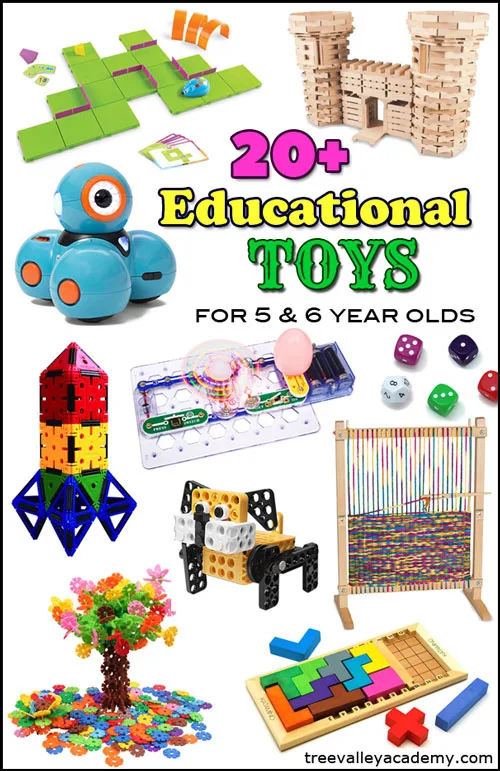 Science Toys For Kids…
Kids will get to create working electronic circuits, learning the basics of how switches and circuits work.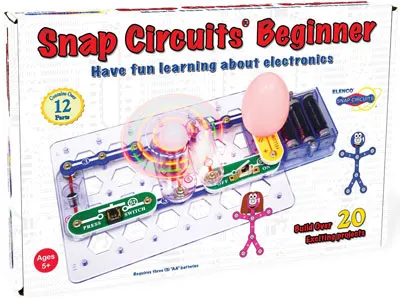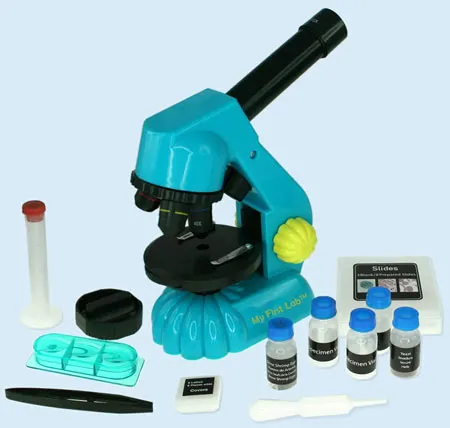 Match the animals to their tracks while playing Concentration, Bingo, and guess the tracks games.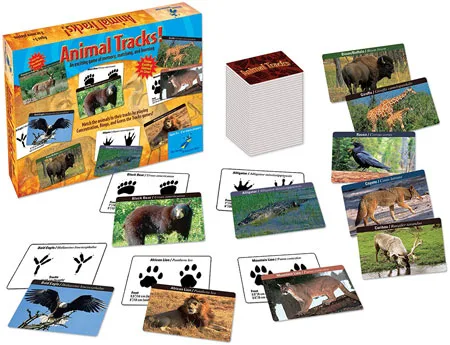 Kids will get to unearth 8 crystals.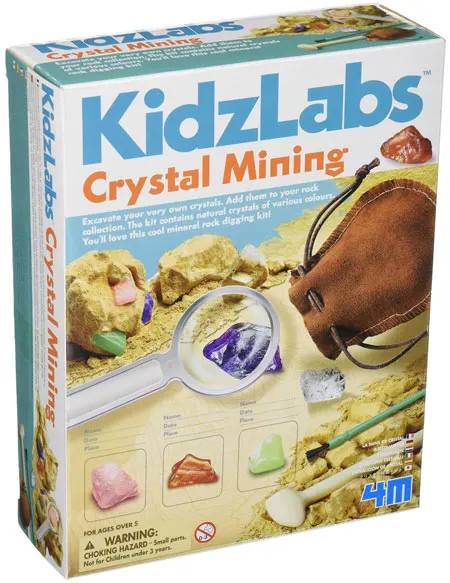 Option to get live caterpillars sent right away, or a voucher to redeem for live caterpillars once the weather is warmer.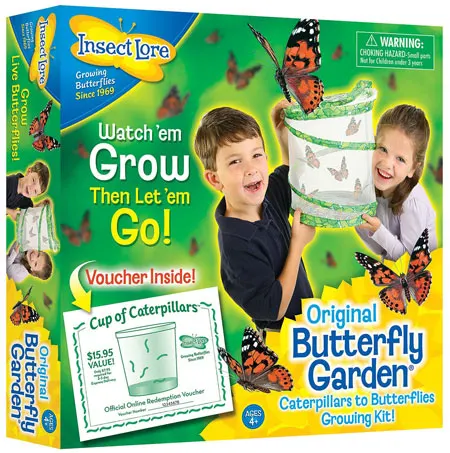 Engineering Toys for Kids that Love to Build…
137 piece building set with 6 different vehicle options with activities to build math skills (multiplication, fractions, area, volume, and tangram logic puzzles)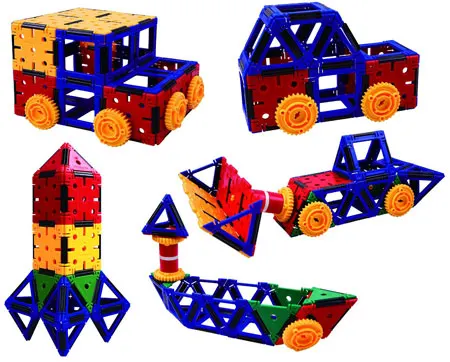 LEGO – a classic – is always a sure winner! This 1124 piece kit is the next LEGO kit my 6 year old is wishing for, even tho the age on the box for this set is 8+.
For more age appropriate gifts for 5 & 6 year old girls, I don't think you could go wrong with most of the LEGO Friends kits. My very girly daughter is quite into this line of LEGO.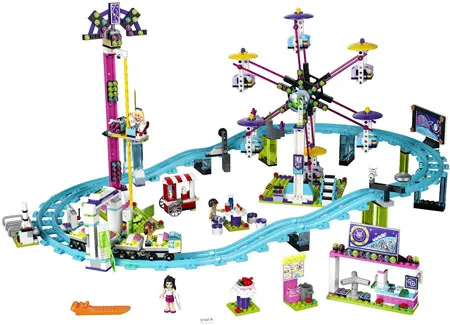 For kids that already have quite a bit of LEGO, this book will give them another 50 fun LEGO projects to do. You should see some of the cool projects in here!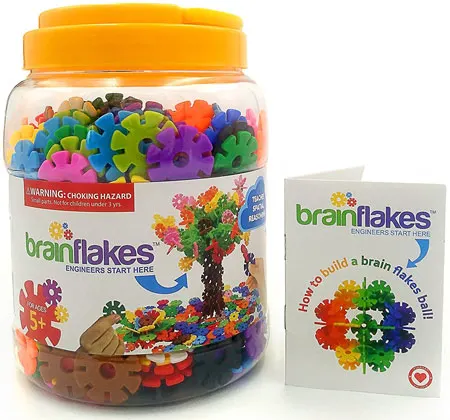 The sky is the limit with what a child and their imagination can create with 200 wood planks.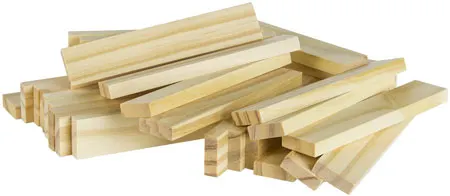 For dads, here's a gift guide for dads to buy their daughters.
Toys to introduce kids to robots and coding…
Using a smart phone or tablet, kids will learn to program Dash to move, dance, light up, make sounds, avoid obstacles, react to their voice, and more. Kids will have a lot of fun learning to code with this real robot.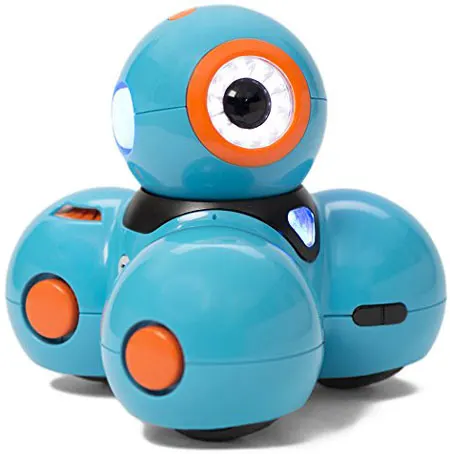 Kids will build their own mazes and then program the mouse to get the cheese.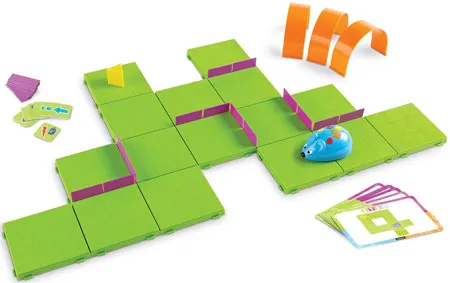 A motorized, reconfigurable robot toy with instructions for kids to build 7 different pet-themed creations that will move.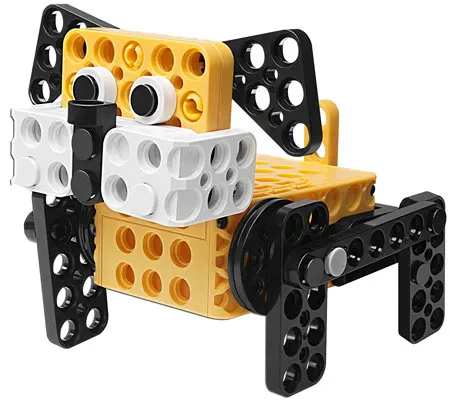 Do you want to see if your kids will enjoy coding before buying them a coding toy? Here are 8 fun ways to teach kids coding for free or 4 more ways preschoolers can learn to code free.
Toys For Kids Who Love Art…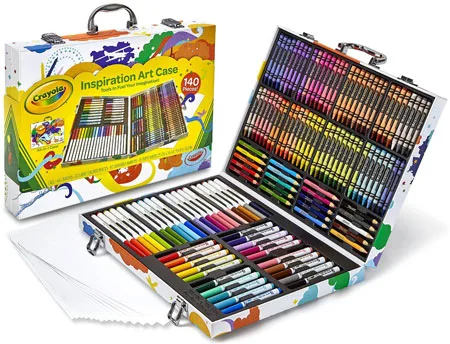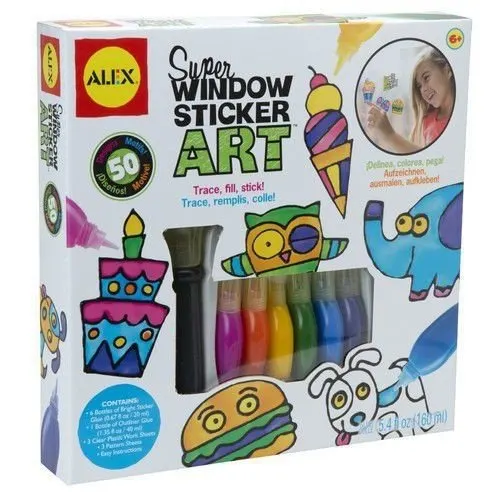 Comes with rainbow coloured yarn, and instructions for kids to make 4 wool projects, like a wool bag and a scarf. They can also use the loom to make 3 different tapestries with included materials or they can design one of their own.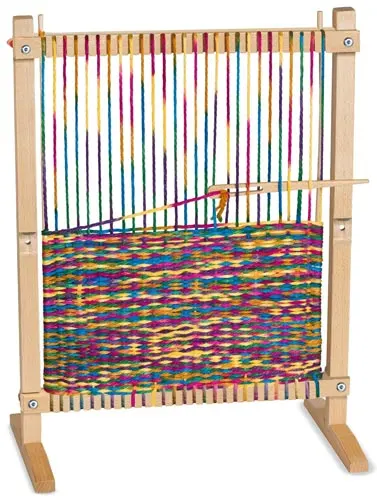 This is so cool! If you have an apple iPad, and a child of pretty much any age, you'll want to at least check out Osmo. The art component is my favourite, but there are also spelling games, physics, coding, tangram puzzles, and math. An educational toy where the digital world collides with the real world.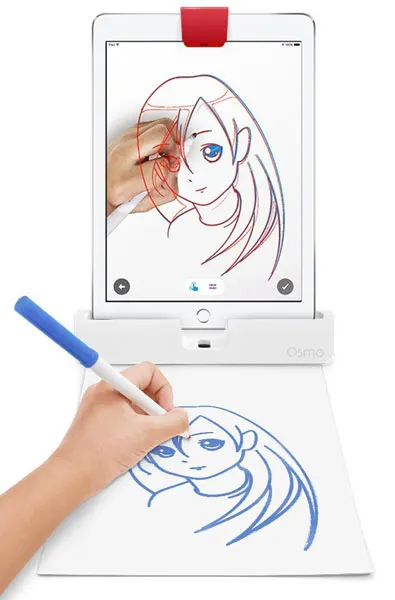 If you have kids that are younger than Kindergarten or Grade 1 age, here's a list of gifts for kids ages 3-6 or educational gift ideas for preschoolers.
Math & Logic Toys for Kids…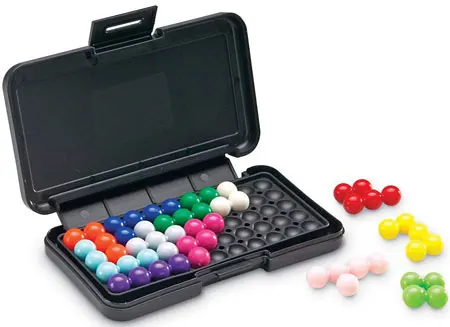 Wooden puzzle game with over 500 challenges.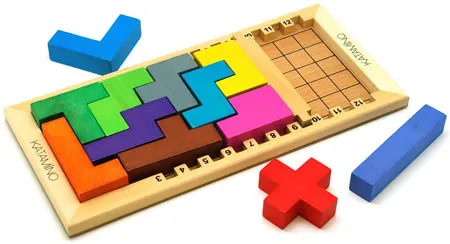 Helps kids practice addition & subtraction up to 12. With no elaborate set-up, it's portable, and easy to pull out whenever there's a few minutes to spare.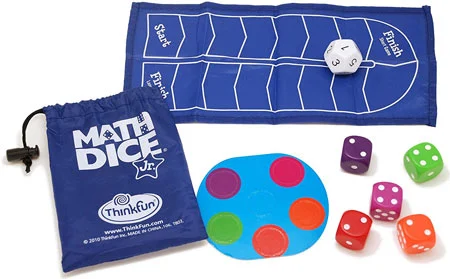 An Addition & Subtraction Math Game for Kids.