I've finally finished the last and final number in this math series – the number 20! A strong focus of these number bonds worksheets is learning all the number bonds to 20.
To begin at the beginning of this series, go to the pre-lesson or the number zero.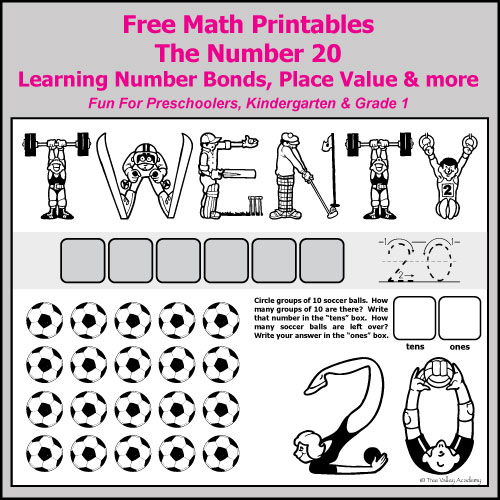 These free math worksheets are will work a little bit on:
ten frames
place value
subtraction using number lines
writing 20 in words
decomposing 20
number bonds to 20 and more
If you need another copy of the letters that your child will need to spell "TWENTY" with on the first page, you can download it again here.
Well that's it for this math series, but I have many more in the works.  I'm currently working on multiplication printables, which I'm quite excited about but probably won't be finished for a bit as I have too many projects on the go at the moment.  In the meantime you can check out my Addition Strategies For Kids.
SaveSave