I worked hard this week on some printables for our number study of eighteen. Learning the number bonds to 18 is a big part of this edition of our number bonds worksheets series.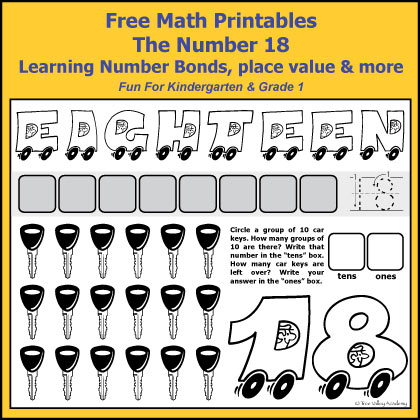 The biggest thing I hope my daughter learns with the number 18 is that 9+9=18. In my opinion, the one digit additions of two numbers are important to learn well, and the number 18 has our last one. My goal is for my daughter to have learned these well enough that she knows the answer without any sort of counting or calculating. For the rest of the number bonds of 18, I am ok with her knowing the math skills to be able to arrive at the correct answer. So I have tried to include many (if not all) of the math skills needed to be able to complete the number bonds of 18. Trying to make learning fun is always my goal.
To begin at the beginning of this series, go to the pre-lesson or the number zero.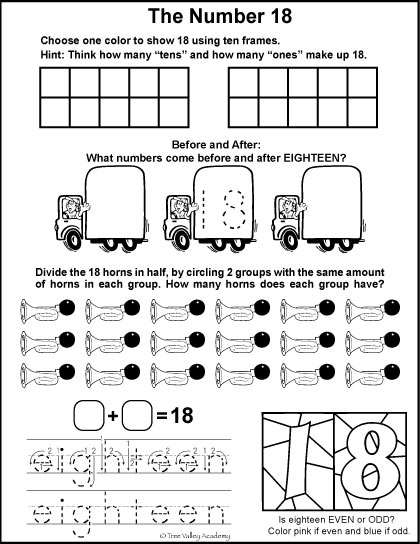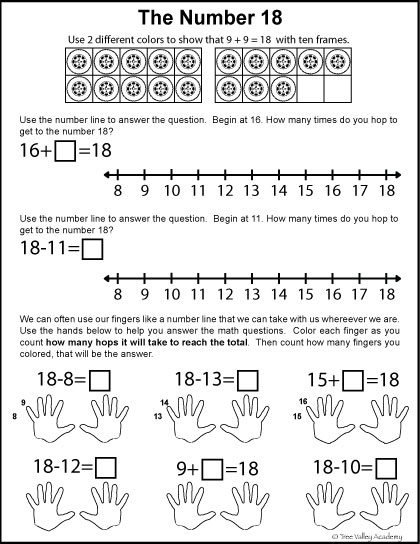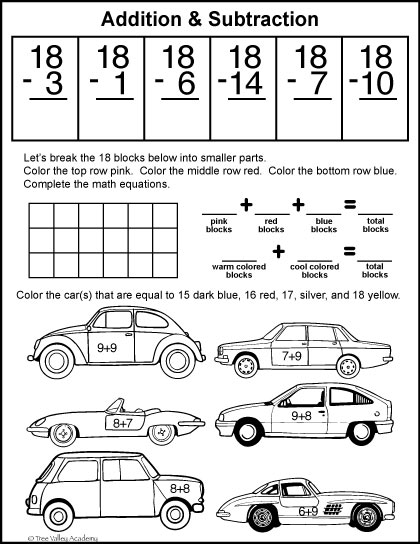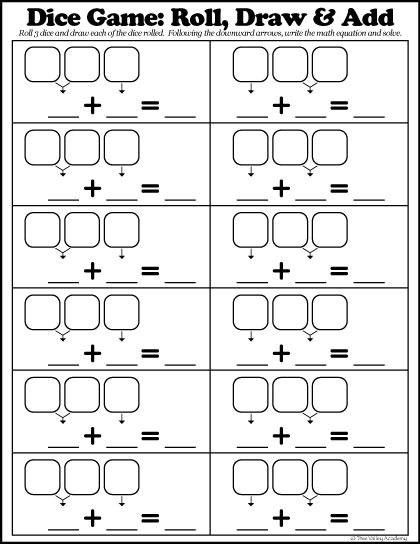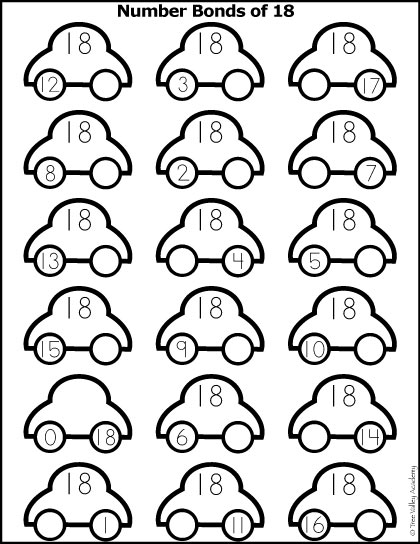 These number 18 worksheets are free to download.
The pdf includes a copy of the letters that your child will need to spell EIGHTEEN with on the first page.
That's it for our number study of 18. I hope your child will have fun with these. Come back next Monday as we begin the number study of 19.