The theme of this math lesson is the number 2. If you wish to start at the beginning, you can go to the pre-lesson or the number zero.
The Grade 1 Math skills included in this lesson are:
Writing Numbers In Words
Which number comes before or after?
Counting by 2's up to 100
Identifying Even and Odd Numbers
Ways to Make a Number Using Addition
Number 2 Worksheets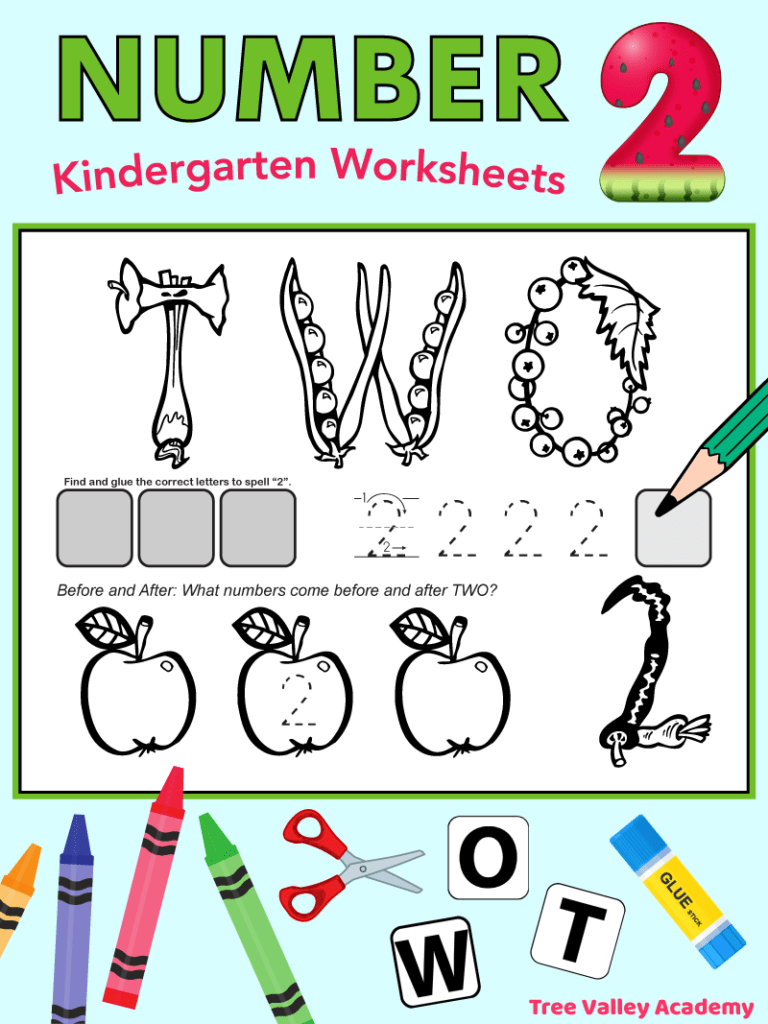 Number Bonds of 2 Coloring Worksheet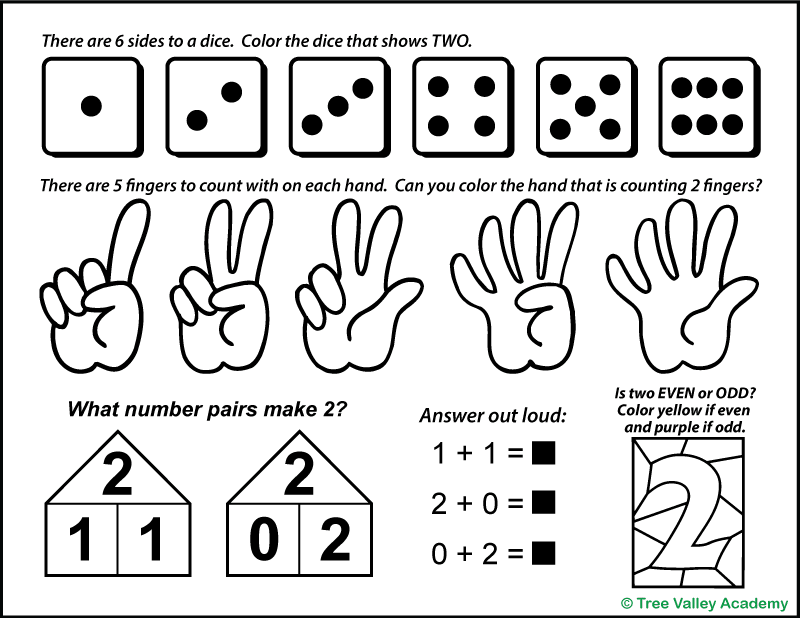 Skip Counting by 2 Worksheet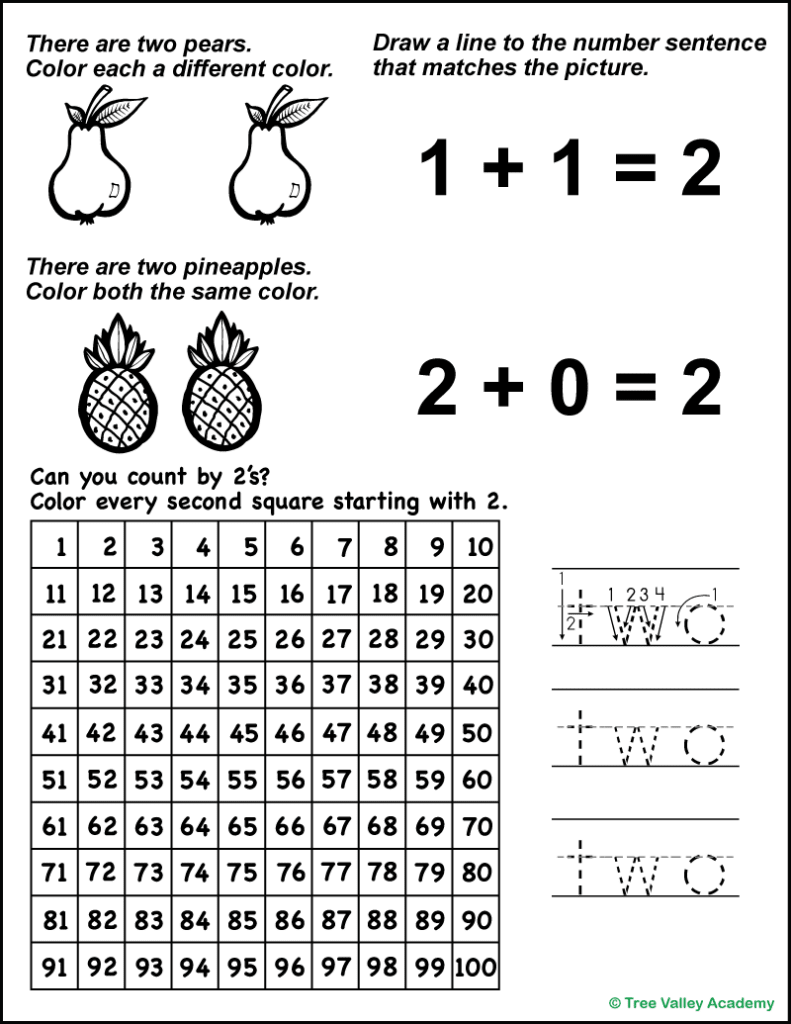 Printable Number 2 Worksheets
The printable number 2 kindergarten worksheets can be downloaded below. It's free.
The 4 page pdf includes a page with letters that your child can use for the first page.
Finished the number 2 worksheets and ready for number 3? Here are the number bonds of 3 worksheets.