This free printable weather forecast crossword puzzle will test the vocabulary skills of older elementary or middle school aged kids.
This crossword puzzle for kids will challenge their understanding of terms a Weatherman uses in a weather report.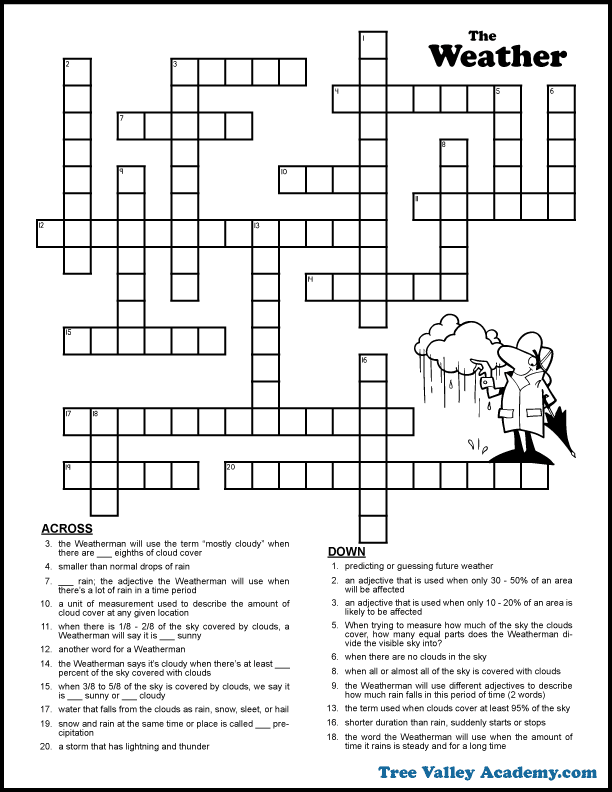 The weather vocabulary practiced in this crossword puzzle are the terms the Weatherman uses when describing weather conditions related to the:
Learning Weather Forecast Vocabulary
To help kids learn this vocabulary, I previously created a 3 page free printable kids weather glossary that teaches these terms.
Before completing this crossword puzzle, kids will probably do best to first learn this weather forecast vocabulary. After they do so, this crossword puzzle will be the perfect educational worksheet to practice their weather vocabulary.
This crossword puzzle has 21 clues that need answers.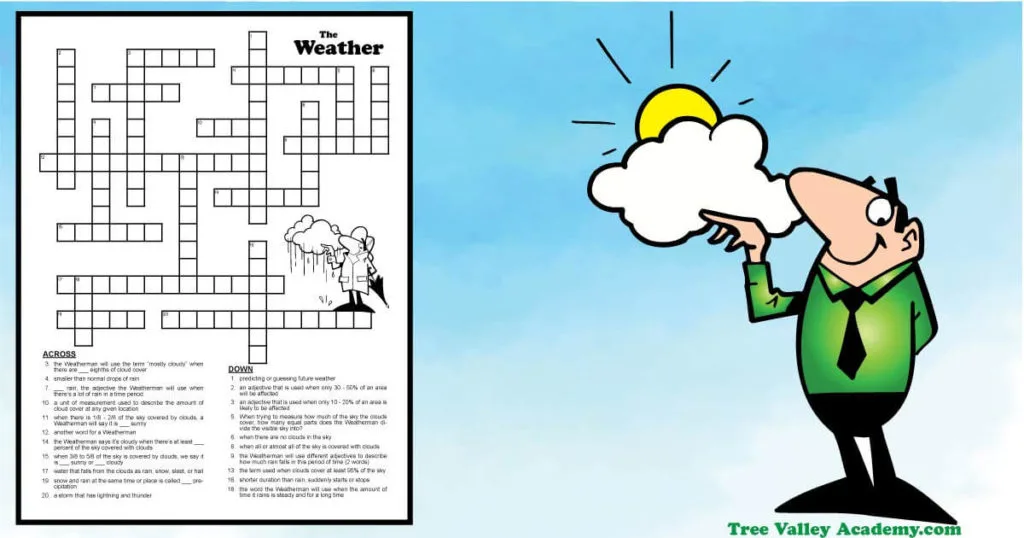 Printable Weather Crossword Puzzle
The weather forecast crossword puzzle can be downloaded free below. The pdf includes a 2nd page with the answer key.
Weather Unit
This weather crossword puzzle would make a great addition to any weather unit for older kids.
If you have a child around 6th grade, you might wish to combine:
The combination of all 4 learning activities would cover the spelling and vocabulary areas of any weather unit for students around 6th grade.
Weather Forecast Answer Key
If you just need a little help solving this weather puzzle, you can refer to the weather forecast for kids glossary.
Here is the answer key for this weather puzzle: