This easy weather word search would make a great addition to any weather unit.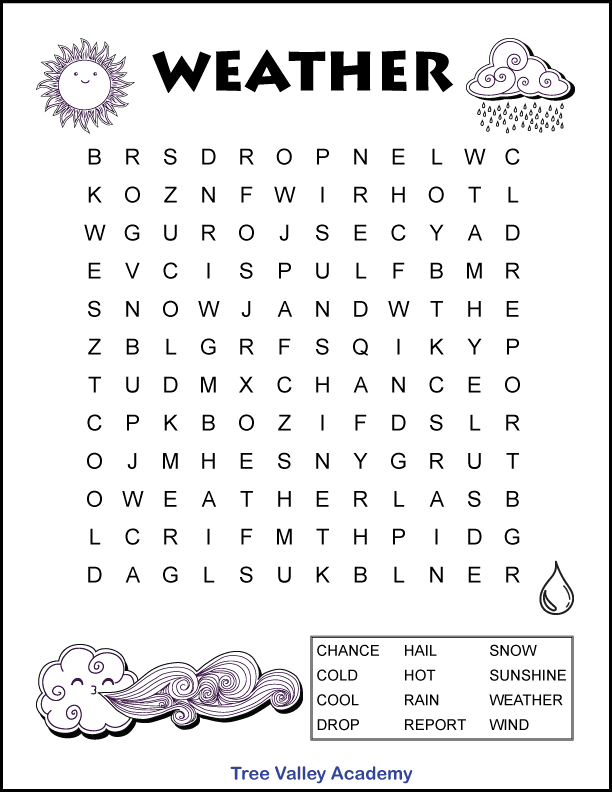 Difficulty Level
It's a beginner level puzzle, ideal for students in grade 1 or 2.
There are 12 weather themed words hidden in the puzzle for kids to find and circle. They are hidden in a 12 X 12 grid of large print letters.
The words can be found horizontally or vertically. None of the words are hidden diagonally.
The majority of the puzzle's words are at a 2nd grade spelling level, most coming from the weather themed spelling list.
Coloring Activity
This weather word search for kids also has some pictures to color. Kids can color a picture of:
a sun
a rain cloud
a rain drop
a wind cloud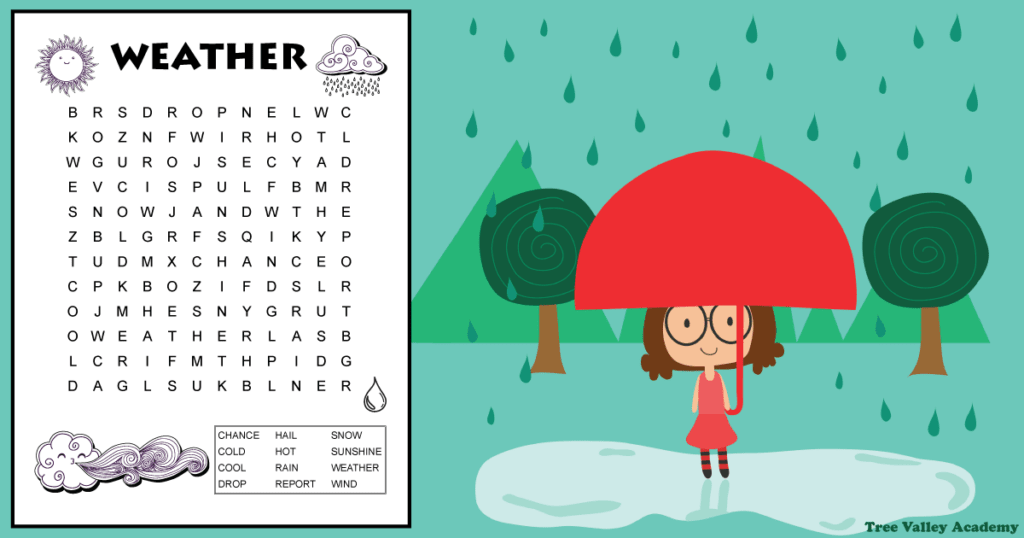 Printable Word Search
The free pdf comes with an answer sheet. This will make things easier for parents or teachers, if your student comes to you for help with finding a word.
The printable puzzle can be downloaded free below.
More Weather Word Puzzles
Here are some more weather word puzzles for older kids:
Weather Word Search Answer Key
If your child is having trouble finding a word, this color coded answer key will quickly show you where the hidden word is.
Once you know where the word is, you'll be able to guide your child to help them find it. Perhaps give them a clue to help them narrow their search.