Here is a summer crossword puzzle for kids around 6th grade.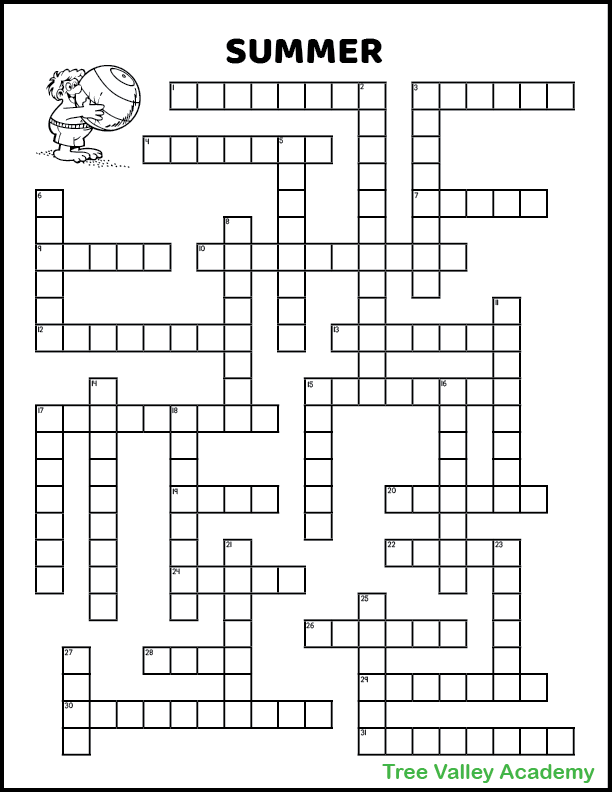 Kids will test their vocabulary skills with this summer themed crossword puzzle. They will be given the definition or clue, and they have to figure out each of the 34 summer themed words.
Get Your Printable Copy Here
You can download a copy of the 6th grade summer crossword puzzle below. It's a free printable. The pdf includes the crossword puzzle, a page of clues, and an answer sheet.
This is Day 10 of 10 of a printable word puzzles for kids series.
Summer Crossword Answer Key
Here is the answer key for this summer crossword puzzle: