Here are 4 printable word shape puzzles to go along with the 1st grade spelling words of weeks 17 thru 20.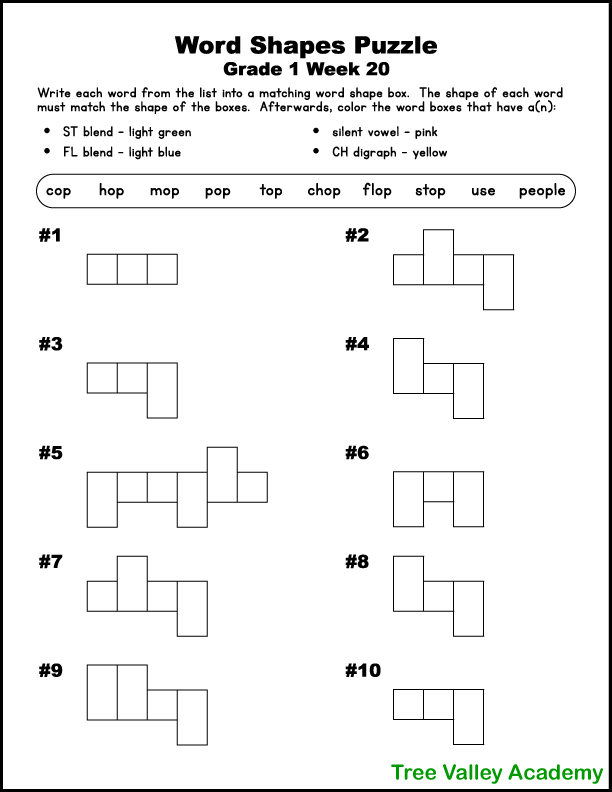 Week 17
cab
lab
crab
scab
web
bib
rib
cub
rub
tub
New Phonics Blends To Learn
CR & SC blends are introduced this week.
Week 18
cap
lap
map
nap
rap
tap
clap
trap
bud
mud
New Phonics Sounds Introduced This Week
Blends:
Week 19
dip
hip
lip
rip
sip
tip
zip
chip
flip
drip
New Phonics Sound
DR blend introduced this week.
Week 20
cop
hop
mop
pop
top
chop
flop
stop
use
people
Free Printable Word Shape Puzzles
The 4 page word shape puzzles can be downloaded below. It's free and printable and the pdf includes answers.
1st Grade Spelling
Here's the link to go back to the master list of these first grade spelling words where you can download a .pdf of all 32 weeks.
If you want a copy of the word shape puzzles for previous weeks, you can find them below: