I hope your kids will enjoy this winter word search for grade 3.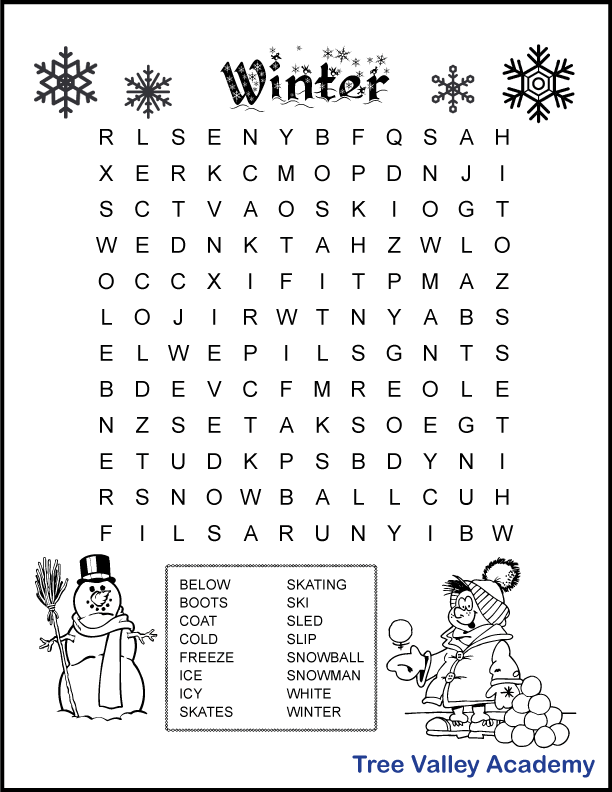 I love word searches for kids because they are a relaxing way to work on spelling. And it will happen naturally, since a word search is designed for the searcher to spend time focusing on the letters that make up each word – aka spelling. 🙂
And the best part is, kids will just think it's fun!
3rd Grade Winter Words
All 16 words on this word search are words from our winter themed third grade spelling list plus winter words previously learned in earlier grades.
The words in this grade 3 winter word search could be hidden in any direction – horizontally, vertically and diagonally: forwards or backwards.
You can download a free printable copy of this third grade winter word search below. It's a 2 page .pdf and it includes the answers.
For a winter themed word search with harder words, try this 5th grade winter word search.