A winter word search is a fun indoor activity for kids to do during the cold and snowy days of winter.
Here you will find 3 winter themed word searches for kids with varying levels of difficult: easy, medium and hard.
The printable winter activities are all free to download and print and includes an answer key.
Easy Winter Word Search
The first puzzle is an easy winter word search. It would be perfect for elementary children in 1st or 2nd grade.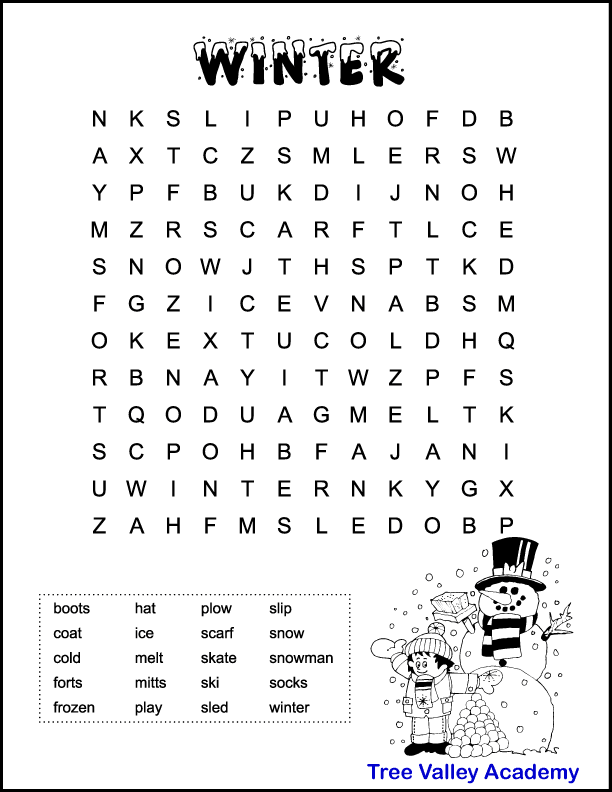 The printable word search has 20 hidden words for kids to find and circle.
The words can be found horizontally, vertically, and diagonally. Since this is an easy word search for younger kids, all the words are forward facing, or reading direction. None of the words are backwards or upside down.
A word search is a fun way for kids to work on spelling of winter words. This puzzle has words like:
snow
forts
coat
frozen
sled
snowman
You can download it free below.
Winter Word Search – Medium
This next winter time word search would be great for students of all ages. Kids will get to seek and find 24 winter words.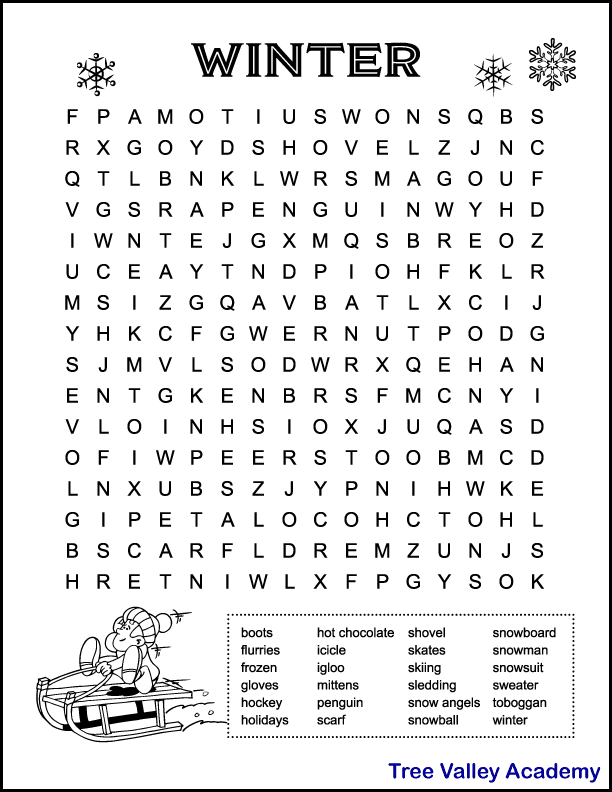 The words to find are some of the fun activities and items of the winter season. Words like:
hockey
hot chocolate
skates
skiing
snow angels
snowball
snowboard
toboggan
The hidden words can be found in any possible direction: horizontally, vertically, diagonally – forwards, backwards, or upside down.
Hard Winter Word Search
For kids that prefer a challenge, you can print them a copy of this difficult winter word search.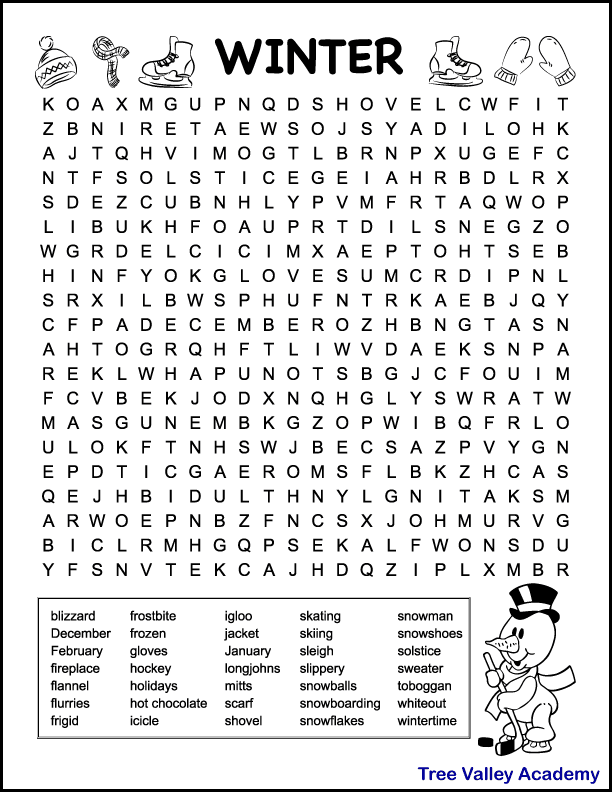 The word puzzle has 35 hidden winter themed words kids will need to hunt for in a 20 X 22 grid of letters.
The words are hidden in all possible directions.
The word search is a good way to work on both spelling and wintertime vocabulary. Kids might not know the meaning of some of the listed words, and could be encouraged to look up the definitions of words they are unsure of. Words like:
blizzard
flannel
flurries
frigid
longjohns
solstice
A relaxing activity, the puzzle also has some winter images kids can enjoy coloring.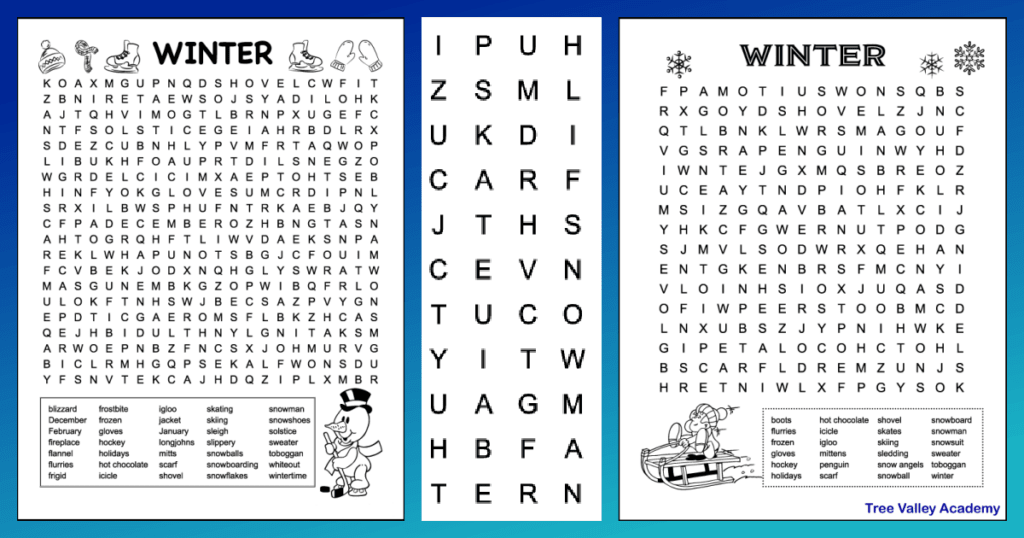 Printable Winter Word Searches For Kids
You can download all 3 free printable winter word searches below. The pdf includes answers.
More Winter Word Puzzles
Here are a few more winter word puzzles your children might appreciate.
They are perfect for kids to enjoy during the winter holidays or for any of those cold days when you need an easy print and go indoor activity.
Winter Word Searches Answer Keys
Having trouble finding a word? No worries, I've added color coded answer keys below to help.
Easy Winter Word Search Answer Key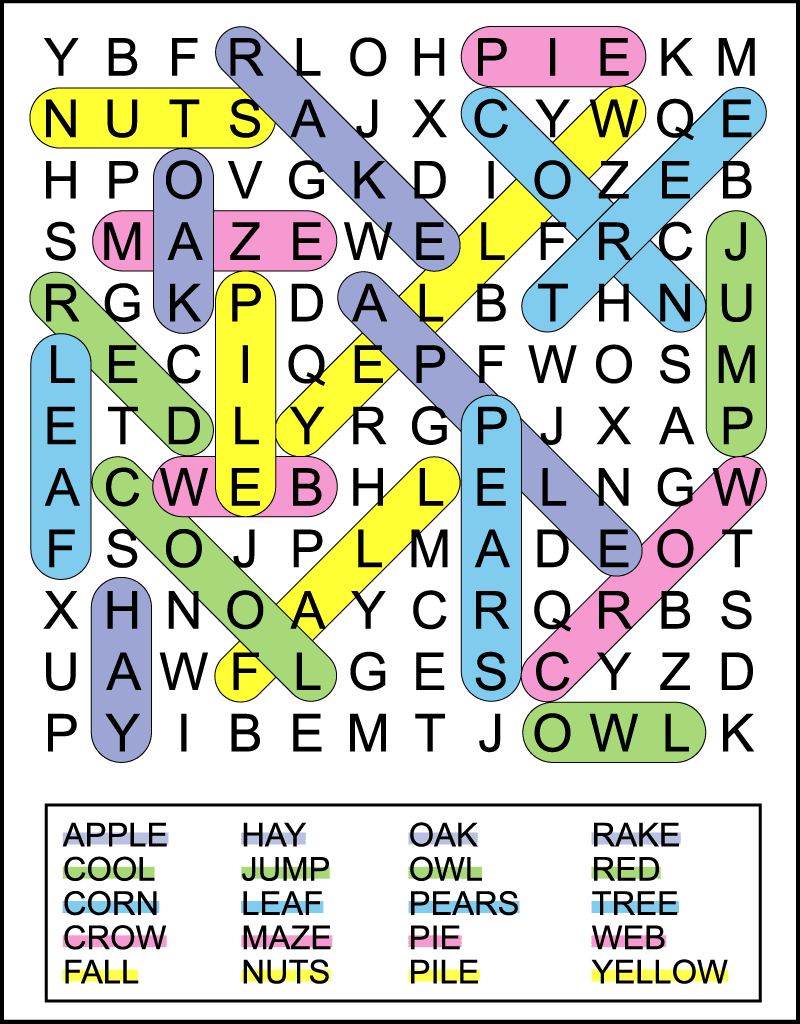 Answer Key for the Medium Winter Word Search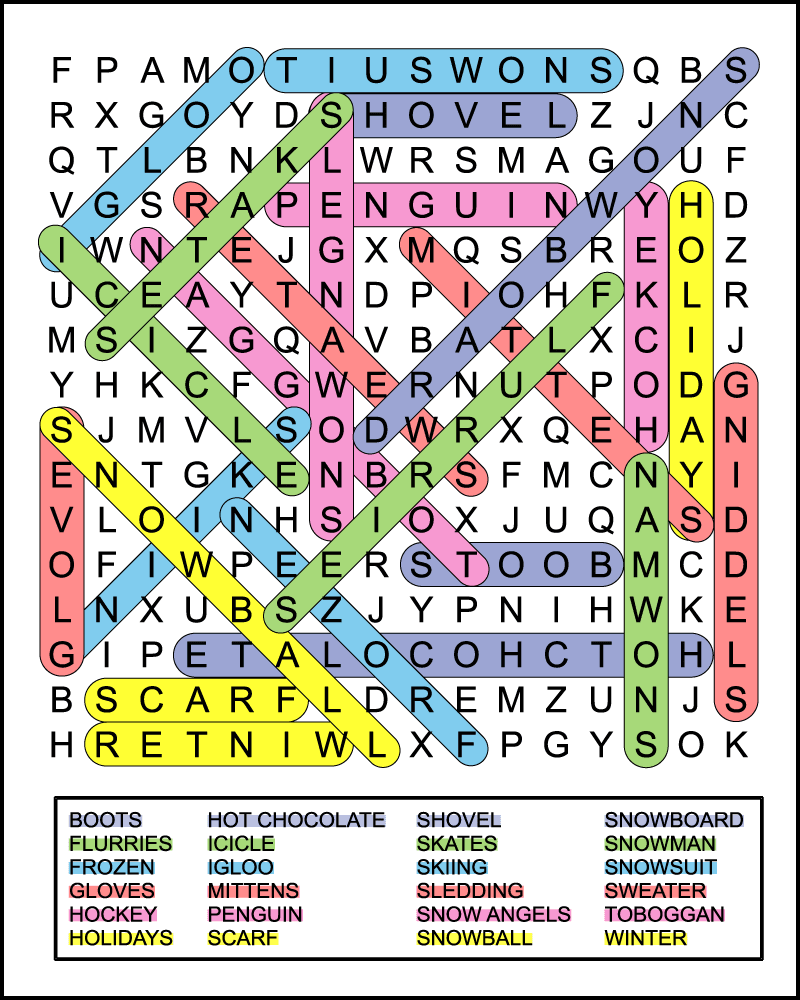 Difficult Winter Word Search Answer Key