Looking for a relaxing, educational activity for kids to do during a cold winter's day? How about a winter word search? You can grab a free copy of this printable 5th grade winter word search.
The puzzle is a fun indoor activity for those cold snowy days of the winter season.
It can be easily printed from your home or classroom printer.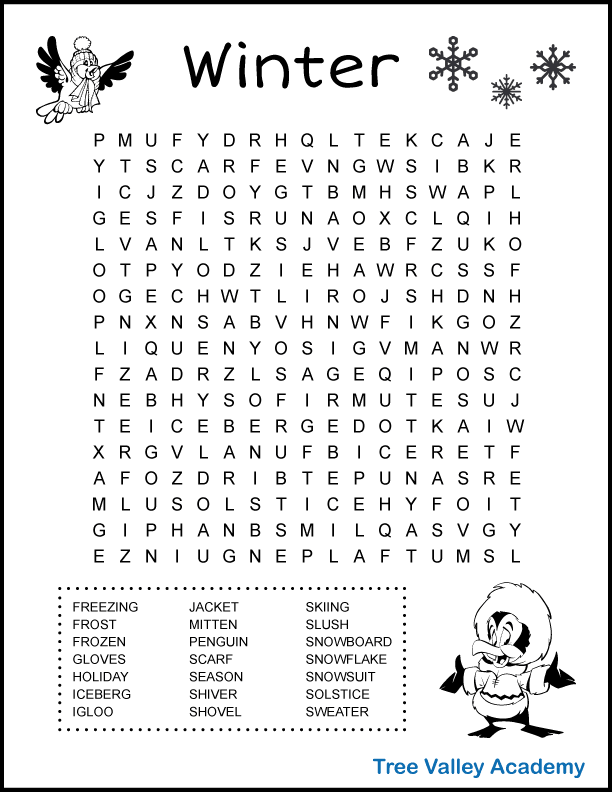 When I was a kid, I loved doing word searches. I found it relaxing and allowed me to tune out the rest of the world for a few minutes.
The parent in me loves that they are also an educational activity. As the child is focusing on and searching for the letters that make up each word, they are naturally and inadvertently working on spelling.
Difficulty Level
With medium difficulty, it would be perfect for upper elementary aged students, especially 5th graders.
This winter word search has 21 winter words for kids to find and circle. 15 of the words are from our winter themed grade 5 spelling list. The other 6 words are a mix of 3rd, 4th and 5th grade words.
The words are hidden in every direction – horizontally, vertically and diagonally: forwards or backwards.
Optional Coloring Activity
For kids that enjoy colouring, there's some fun images that 5th graders or other elementary aged children might enjoy doing while working on the word search.
There's a cute penguin and a bird to color. Both are wearing winter hats and dressed for winter.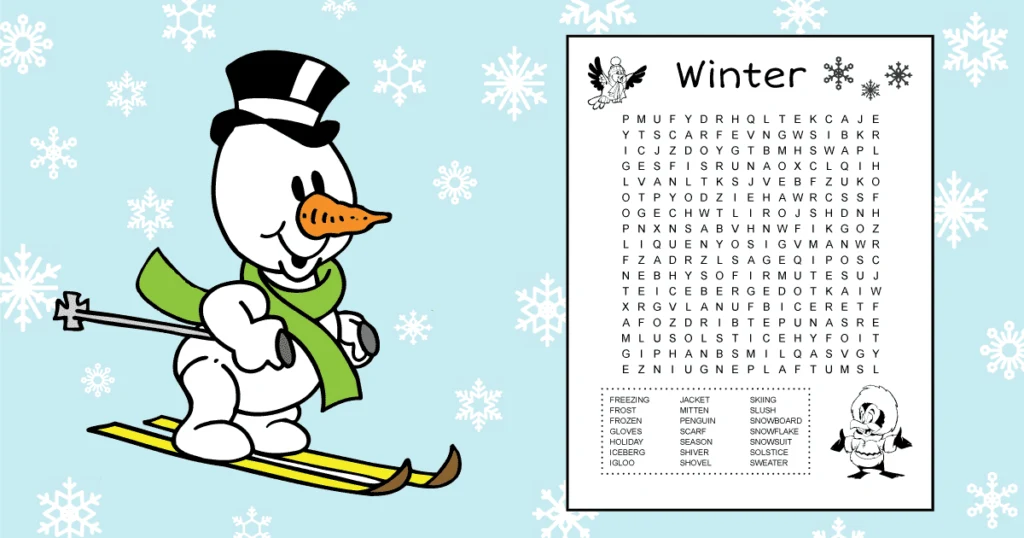 Free to Download & Print
You can download a free printable copy of this winter word search below.
The pdf includes an extra page for the answers.
More Winter Word Puzzles
If you prefer an easier version, you can try this third grade winter word search.
Or one of these winter word search puzzles with varying difficulty levels – from easy to difficult.
Or try one of these printable winter word fill-in puzzles.
Winter Word Search Answer Key
Here are the answers for this winter solstice word search. The words are color-coded to help you find any word fast.