Here are some fun winter crossword puzzles for kids.
The free printable crossword puzzles are fun and educational! And they're an easy print-and-go activity to give the kids during the cold and snowy days of winter.
Kids won't even realize they will be working on their vocabulary and spelling of winter themed words.
There are 3 winter crossword puzzles with varying levels of difficult: easy, medium and hard. They are perfect for kids around third grade all the way to middle school.
The all free to download and print and the pdf includes answer keys.
Easy Winter Crossword Puzzle
This easy crossword puzzle is perfect for children around 3rd grade.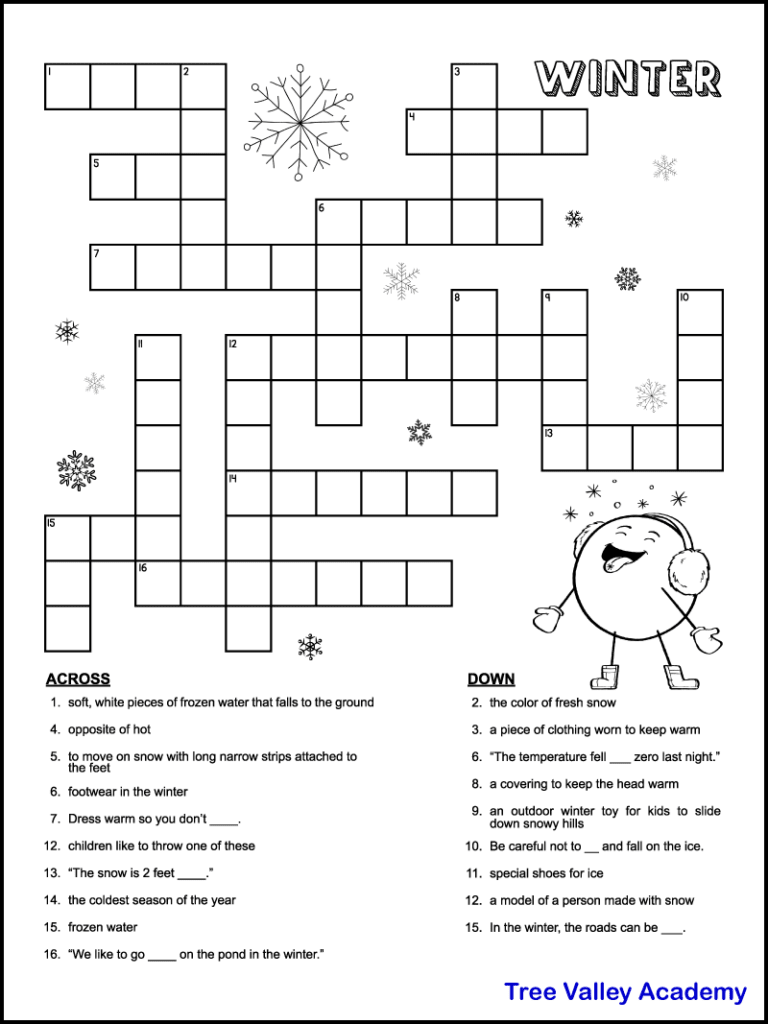 The words to solve are the winter themed 3rd grade spelling words and previously learned spelling words.
The 19 clues are simple and as easy as possible for beginners to solve. The challenge for kids will be spelling all the words correctly. It's a fun 3rd grade spelling activity.
Medium Winter Crossword Puzzle
Students working on the winter themed grade 5 spelling list will especially benefit as all of the words on their list are included in this next puzzle.
The puzzle has 27 words to solve. Most of the clues are definitions, making this a fun vocabulary and spelling worksheet.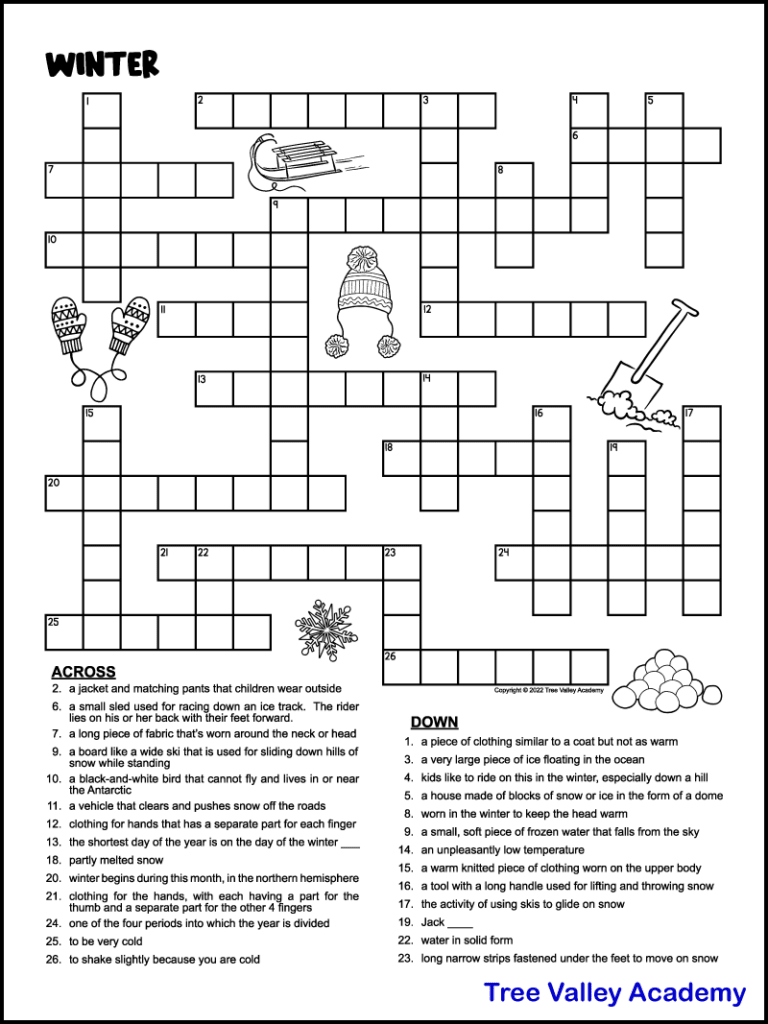 Middle School Winter Crossword Puzzle
This next puzzle is a little more advanced and probably best suited for grade 6 and middle school students.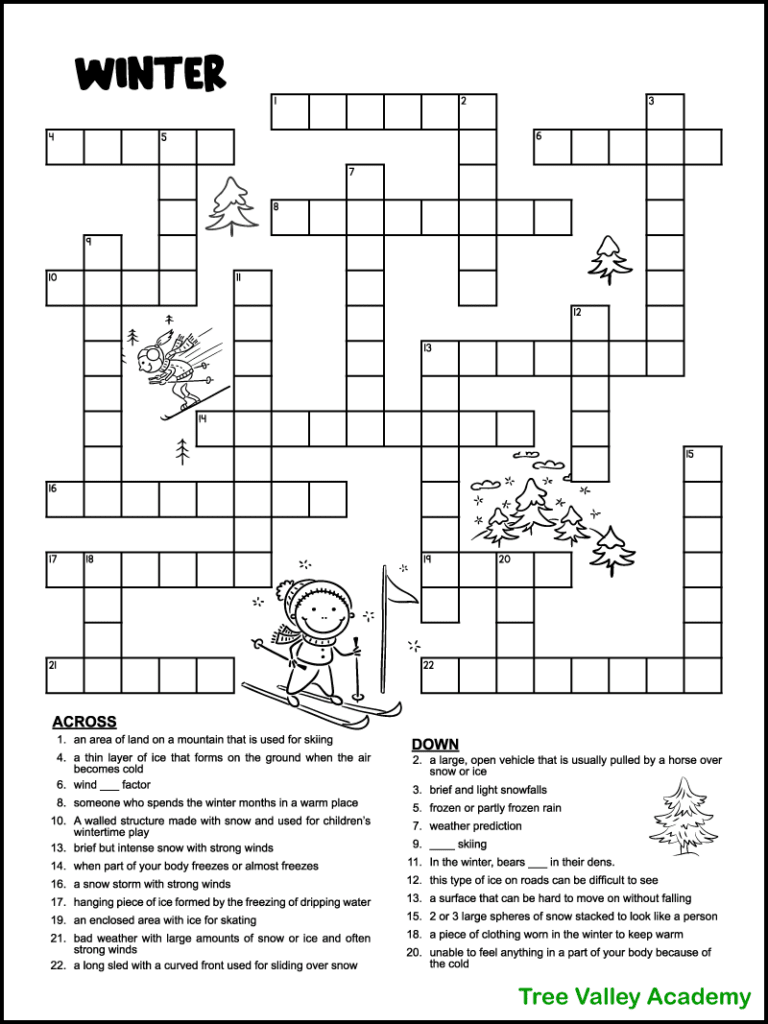 The vocabulary will be a little more challenging. There will be words like blizzard, squalls, sleet, flurries, and slopes.
The winter words of the winter and weather themed 6th grade spelling list are included in this puzzle.
The puzzle has 23 clues to solve.
Download and Print
All 3 of the printable winter crossword puzzles can be downloaded free below.
The pages are black and white making it economical to print. The cute images decorating each puzzle can be coloured if kids wish to do so.
The 6 page pdf includes:
3 winter themed crossword puzzles
an answer page for each puzzle
More Winter Word Puzzles for Kids
Here are some more fun winter word puzzles for kids. They are perfect to pull out during the winter holidays or any of those cold days when you need an easy print and go indoor activity:
Answer Keys for the Winter Crossword Puzzles
Having trouble figuring out a word? No worries, you can take a peak at the answers below.
Easy Crossword Answer Key
Here is the answer key for the beginner winter crossword puzzle: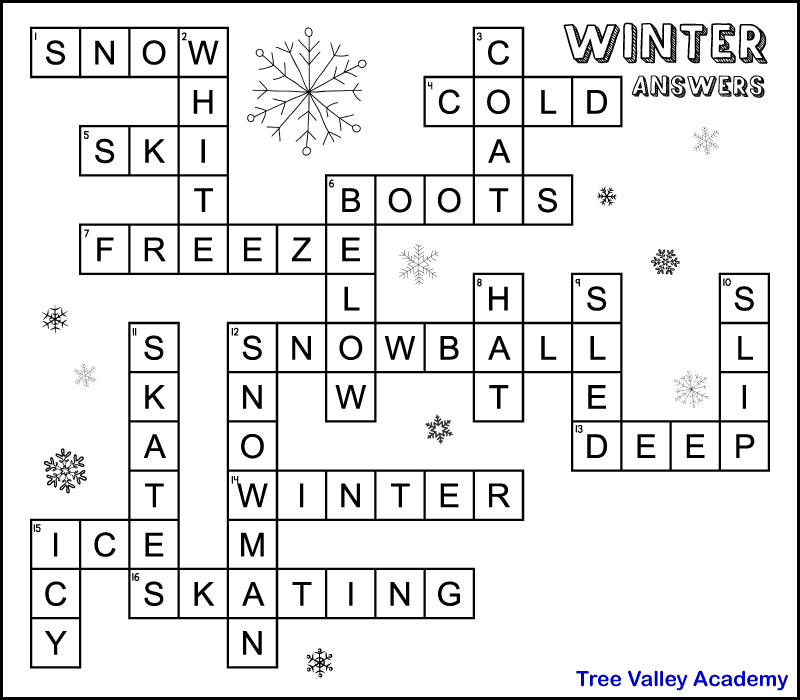 Medium Crossword Answer Key
The answer key for the 5th grade winter crossword puzzle can be found below.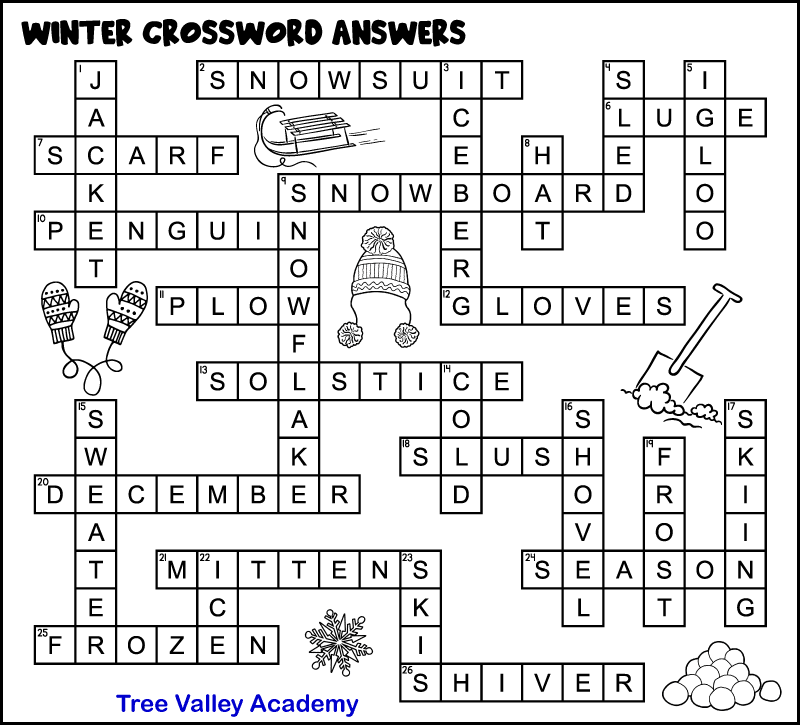 Middle School Crossword Answer Key
And here is the answer key for the more advanced winter crossword puzzle: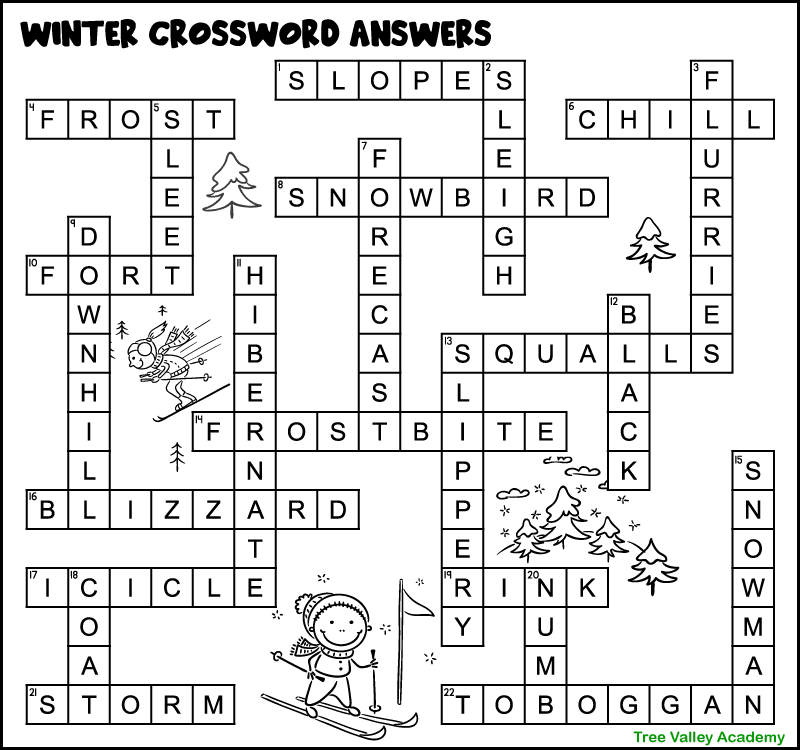 Looking for more fun and educational indoor winter activities? Check out some of these free winter printables for kids.