Here is an educational printable fall crossword puzzle.
Challenge 6th grade and middle school students to solve all the clues.
The autumn crossword puzzle is free to download and print.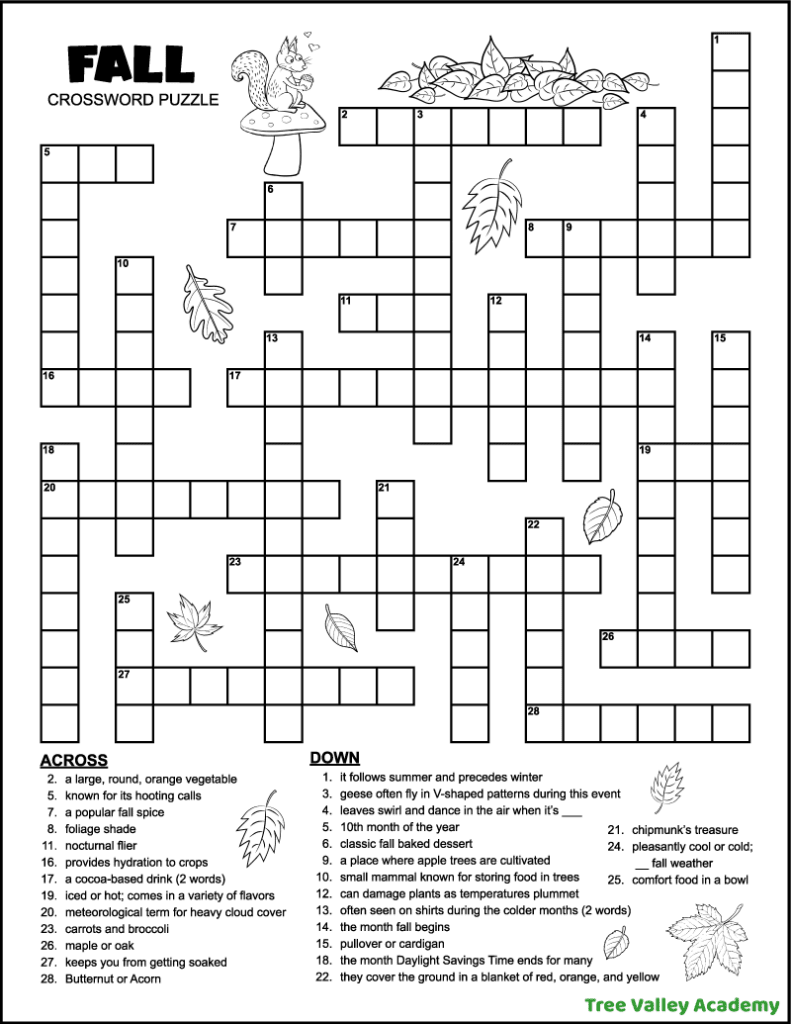 Difficulty Level
The difficulty level of this fall word puzzle is between medium and difficult.
Most of the puzzle's words are 5th and 6th grade spelling words. This makes it best for middle school students grades 6 to 8.
The crossword puzzle has 29 clues to solve. Some of the clues won't be hard to solve, but others might offer a challenge.
Educational Fall Worksheet
The autumn crossword puzzle will have kids working on spelling and vocabulary at the same time.
Each clue begins as a vocabulary exercise. Students might even need a dictionary (or Google) to look up the definitions of some words in the clues themselves. Then they will challenge their vocabulary skills in solving the clues.
Once they know the answer to a clue, the puzzle switches to a spelling activity. Do they remember how to correctly spell the fall words that are at a 5th and 6th grade spelling level?
And when the puzzle is complete, kids who wish can do some art by coloring the cute fall images that decorate the puzzle.
Printable Fall Crossword
The fun printable middle school autumn crossword puzzle can be downloaded below. It's free.
The PDF also contains a page with answers.
More Fall Word Puzzles
Here are some more free printable educational fall themed activities and word puzzles for middle school students:
Younger children might appreciate this fall crossword puzzle for 4th graders.
Answer Key
Here is the answer key for this printable fall crossword puzzle: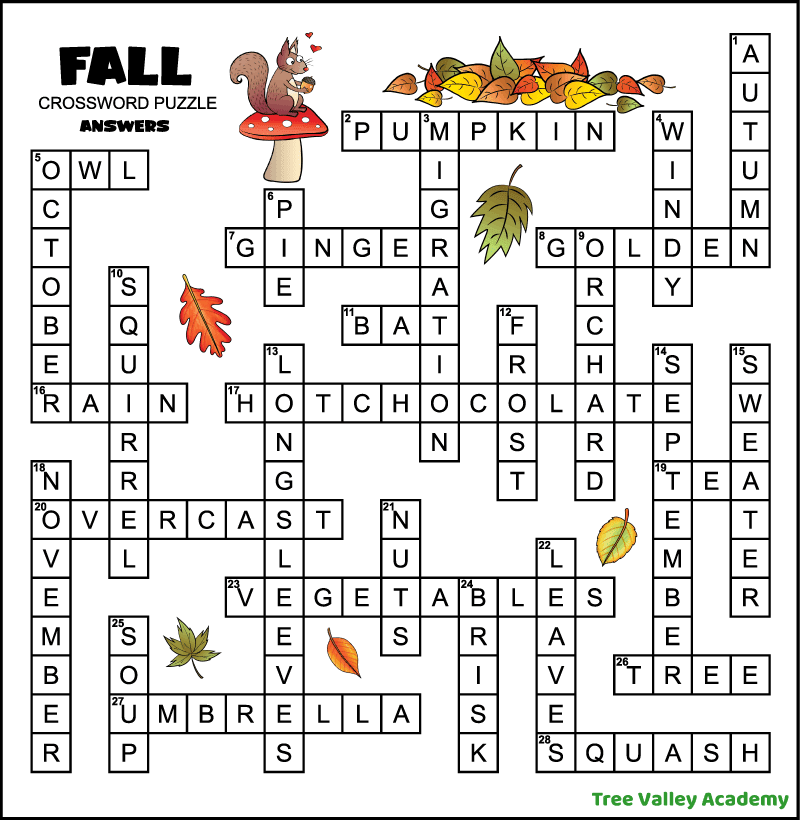 You can find more fun printable crossword puzzles for kids here.