Celebrate the autumn harvest with some fun apple word fill in puzzles for kids.
Fill in puzzles are not only a fun relaxing activity for kids, they're also educational. These type of word puzzles help to improve spelling, vocabulary, logical thinking and reasoning skills.
There are 2 printable apple puzzles that you can download and print for free below.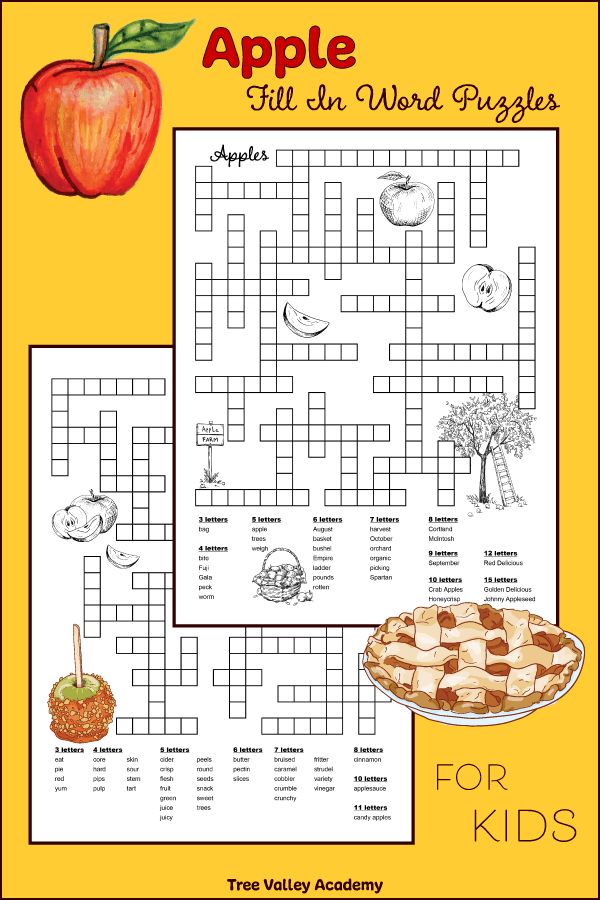 A word fill in puzzle is similar to a crossword puzzle, only easier since there are no clues to solve and the answers are already given. The challenge is to fit all of the given words into the puzzle.
The apple themed words are grouped by the number of letters the word contains. So a 10 letter word can only be placed in a 10 letter word box.
Apple Picking Word Puzzle
The first apple fill in puzzle contains vocabulary used when picking apples at an orchard.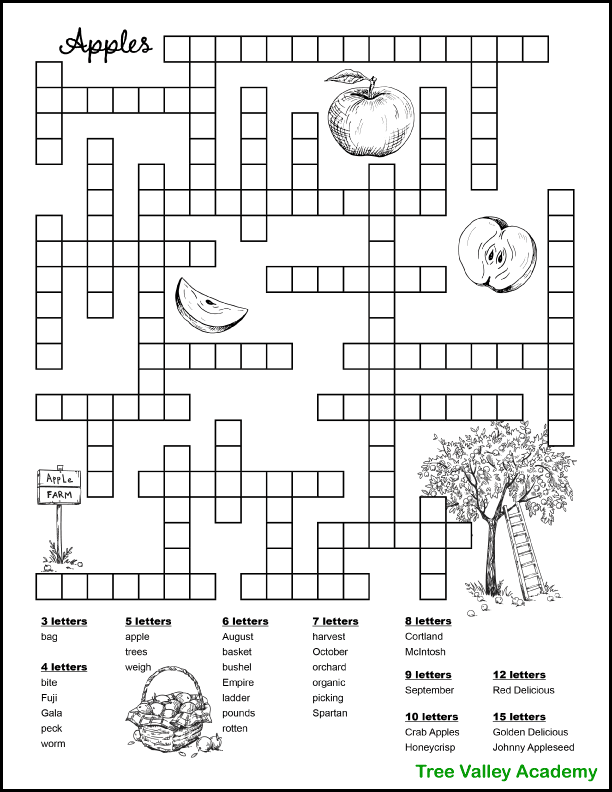 The puzzle contains 30 words ranging from 3 letter words, all the way to 15 letter words.
The words include:
10 different varieties of apples
things you might see at an apple orchard like a ladder, trees, or a worm
units of measurement and containers to put the apples in like a bushel, bag, basket, pounds or peck
Apples & Apple Deserts Puzzle
This second puzzles focuses on the parts of an apple, and some of the yummy food and deserts that apples are best known for.
We have strudels and fritters, cobblers and crumbles, and everything in-between.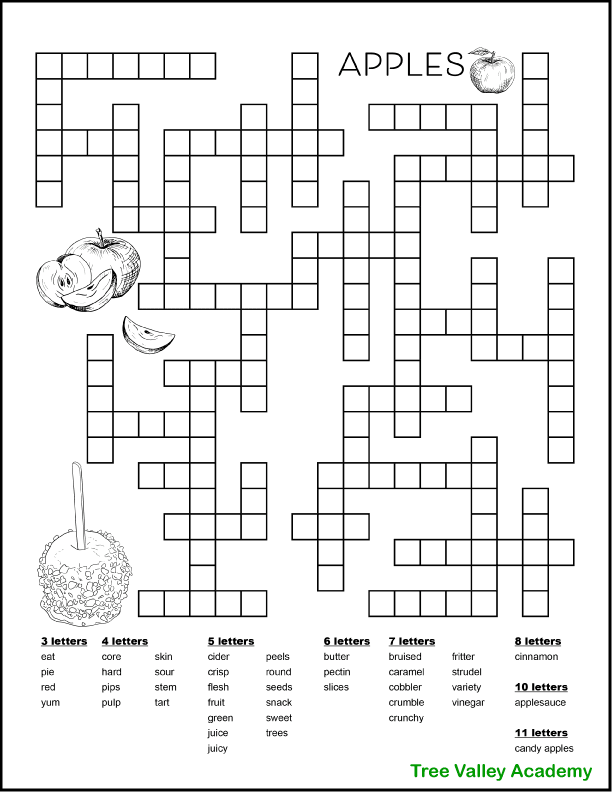 This apple fill in puzzle has 40 words for kids to fit in the available word boxes. The words are between 3 and 11 letters long.
Printable Apple Fill In Puzzles
Grab a copy of these downloadable apple themed fill in puzzles below. It's a free printable. The pdf includes answer pages.
More Educational Worksheets
If your children enjoy fill in puzzles, you might be interested in these free fall themed puzzles or school themed puzzles.
If you're doing an apple unit, here are some free apple themed worksheets:
Apple Fill In Puzzles Answer Keys
Here are the answer keys for the apple themed fill in word puzzles.
The apple picking word puzzle: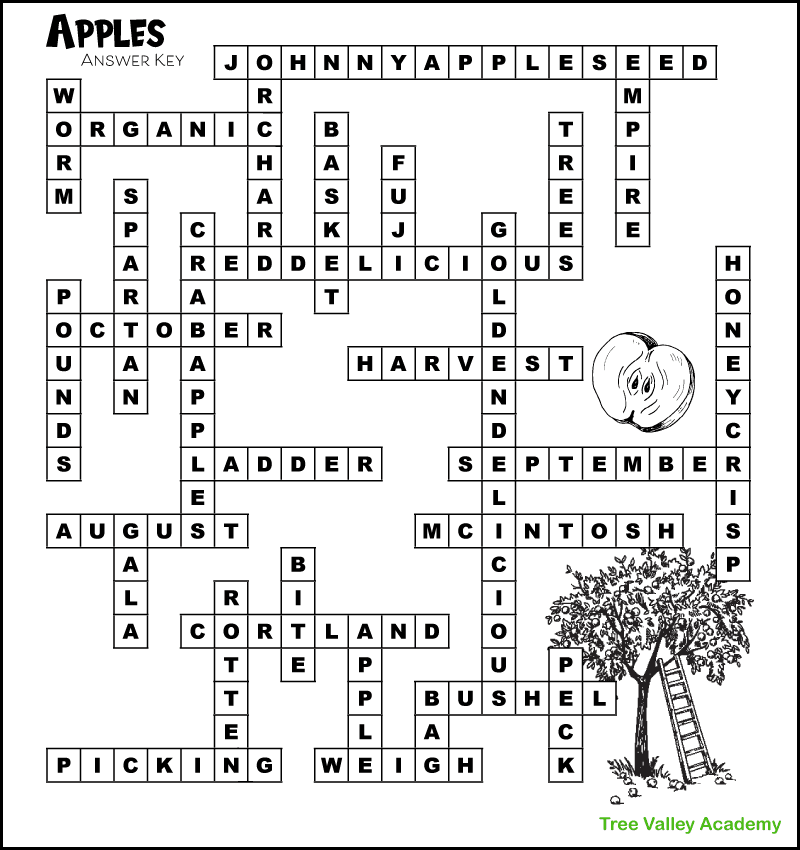 The apples and apple desert puzzle: