Looking for some fun autumn themed activity sheets for kids? Check out these free printable fall fill in puzzles.
What is a Fill In Puzzle?
Fill in puzzles are a type of word puzzle that can be compared to a crossword puzzle.
The difference is a fill in puzzle has no clues to solve. Instead, the answers to fill in the crossword like puzzle are given from the start.
The challenge is figuring out where in the puzzle to put each word so that all the words can be fit into the puzzle.
Autumn Fill In Puzzle
This first free printable word puzzle has 35 autumn themed words to fit in the puzzle.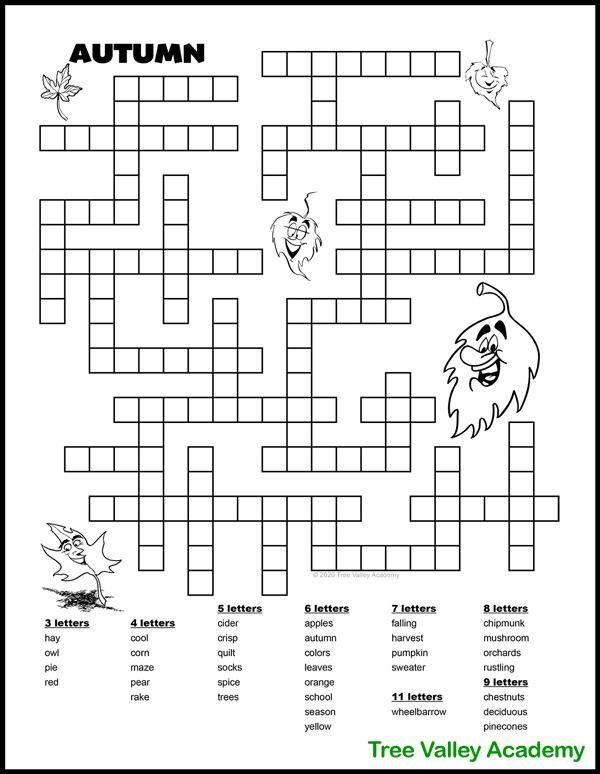 As you can see the words are grouped by the amount of letters they contain.
So an 8 letter word will have to be put in a spot for 8 letters. And kids will need to work on their problem solving skills to figure out which word goes where. All the words will need to fit.
While both fill it in puzzles would be great for anytime during the autumn season, this first puzzle would be a perfect printable activity for September, the beginning month of fall.
The words evoke excitement for the upcoming season.
The beginning of fall is also usually when:
apples are harvest
the time of apple pies, apple cider and apple crisp
leaves start changing color and begin falling
and for many September is when they go back to school
Fall Fill In Puzzle
This next fall fill in word puzzle has 36 autumn themed words.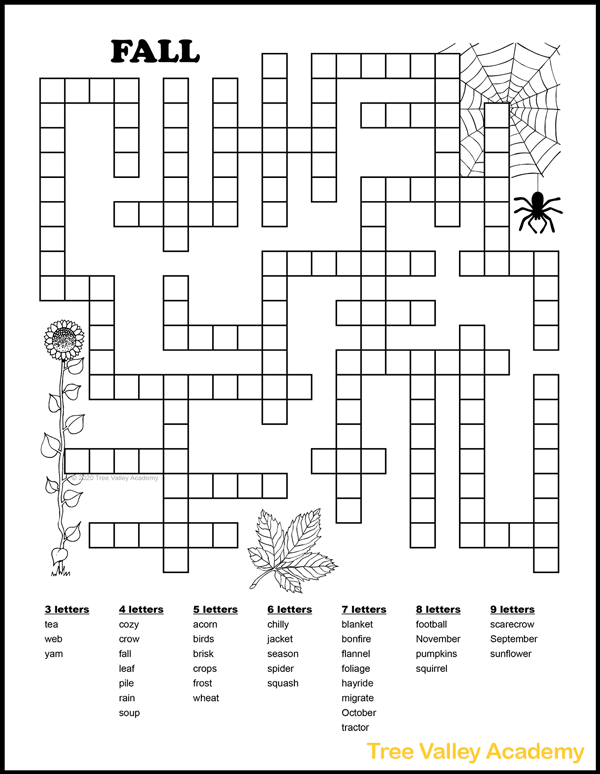 This puzzle would be an especially great activity for the months of October or November with fall words like: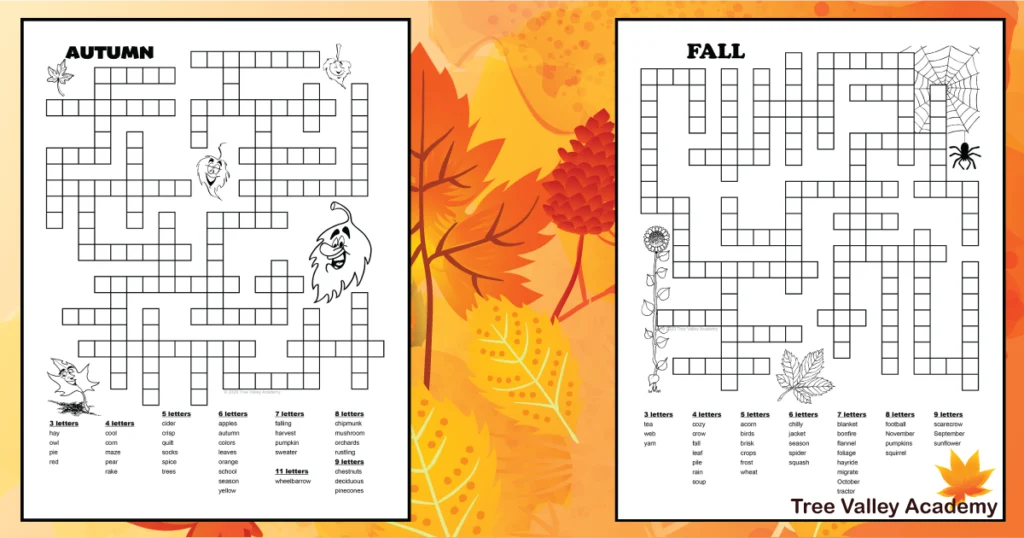 Fill in puzzles are a relaxing activity to work on. They were my favourite type of puzzle to do in my childhood.
And if kids enjoy colouring and have a few pencil crayons handy, there are a few images on each page that could use some colour.
Besides being an enjoyable activity, these type of word puzzles are also educational and a fun way to get kids to work on spelling.
While completing the puzzle, your child will be keenly focused on the letters that make up each word. And of course they will be writing out each of the fall themed words.
Printable Fall Activity Sheets
Both fall fill in puzzles can be downloaded for free below. The pdf includes answer pages if needed.
More Fall Themed Word Puzzles
Here are some more educational autumn themed worksheets and word puzzles that are free to print:
Fall Fill In Puzzles Answer Key
Struggling to fit all the words in one of the puzzles? Here are the answer keys for these fall fill in puzzles: