Grab a copy of this easy apple word search for kids.
The apple themed puzzle is free to download and print.
The printable word search includes a fun little apple maze where children can help a worm get to the seeds in the middle of the apple.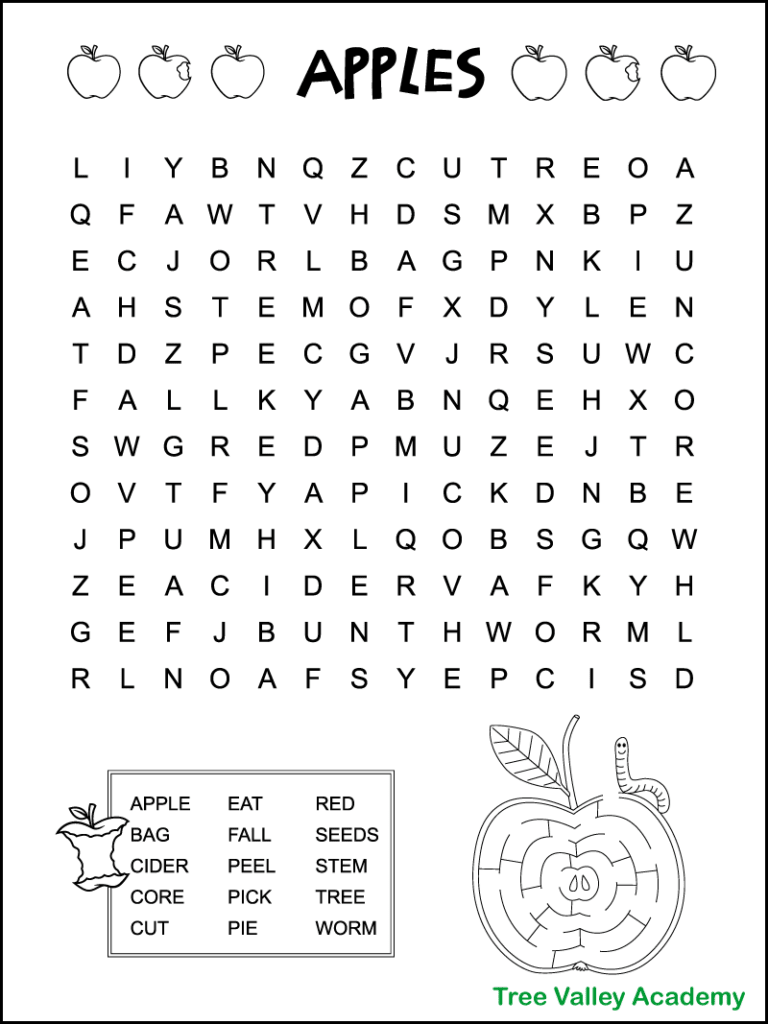 Skill Level
The apple word search is an easy beginner level puzzle. It's perfect for children in 1st or 2nd grade.
The puzzle has 12 hidden apple words for kids to find and circle. They are all 1st or 2nd grade spelling words. The apple words are hidden in a 12 X 14 grid of letters.
To make it easy for kids to find, the words are only horizontally or vertically. And they are always in the direction easiest to read, from left to right, or top to bottom. None of the words are hidden diagonally.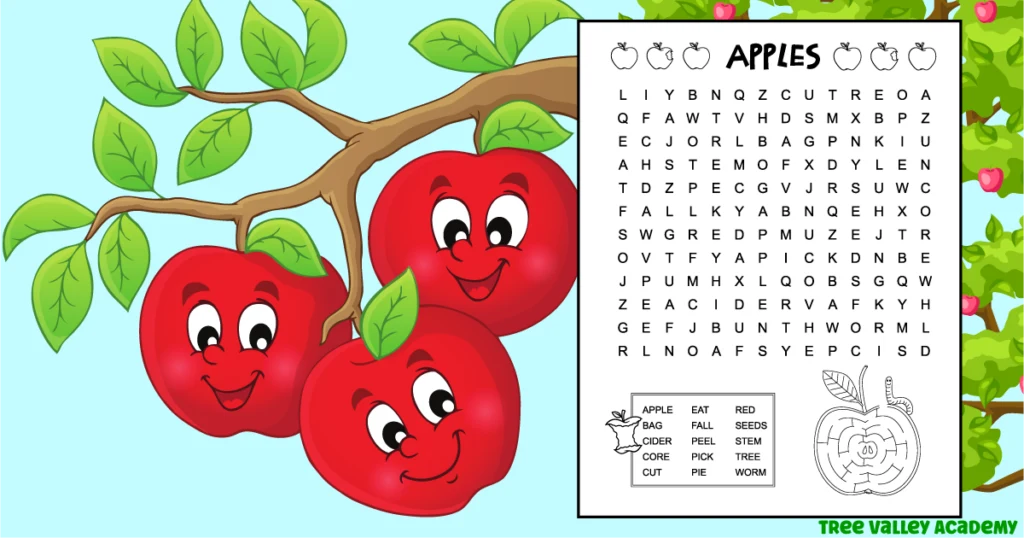 Printable Apple Word Search
You can download the easy apple word search below. It's free.
The printable pdf includes an answer page to make it easy for parents and teachers.
More Apple Word Puzzles
Here are some more fun word puzzles for kids:
Apple Word Search Answer Key
If your children are struggling to find a word, here's an answer key to help. It's color coded so that you can find any word fast.