We're at the number 10 in our number bonds worksheets series, can you believe it? It's a pretty important week, since our whole number system revolves around the number 10. So grab a number 10 worksheet for your kids and let's get started.
Number Bonds to 10 Colouring Worksheet
This first coloring worksheet is a fun introduction to the number 10. Kids will color, cut and paste, and use a pencil to do 2 lines and 3 ovals. It will help them:
work on learning to spell the number ten
be introduced to place values
learn to write the 1 and 0 of 10.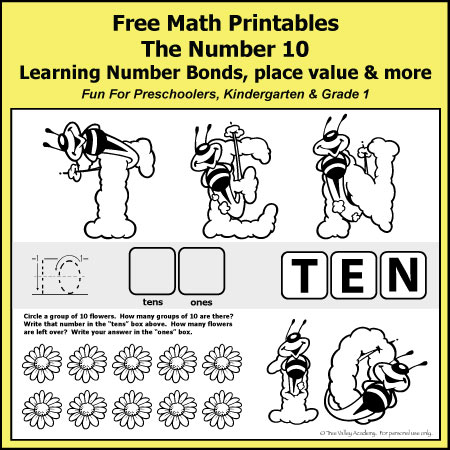 Here's another number bonds to 10 colouring worksheet that requires minimal writing. It will address:
numbers before and after 10
ten frame
odd or even
tracing and learning to print the number 10 in words
a friends of 10 worksheet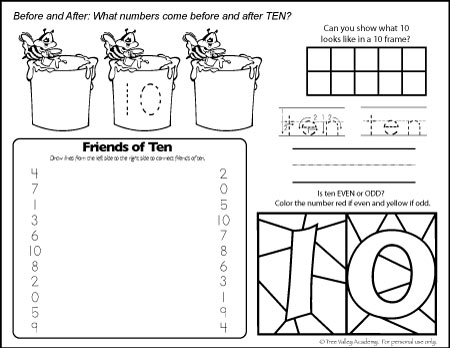 Number Bonds to 10 Rainbow
Here is a friends of 10 rainbow worksheet. It will help kids with learning number bonds to 10.
After colouring the rainbow its correct colours, kids will then be able to visually see the friends of 10. This number bonds to 10 colouring worksheet packs a lot of learning!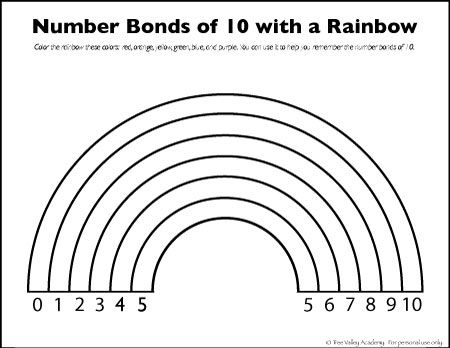 Number Bonds to 10 Worksheet for Kindergarten
Here are 4 pages of number 10 worksheets for kindergarten. They help make learning number bonds to 10 easy.
Ways to Make 10 Worksheet
The completed rainbow printable above can be used as a reference to help kids complete this 11 ways to make 10 worksheet.
Older kids might prefer to just write the answers, while younger children will probably enjoy this cut and paste activity.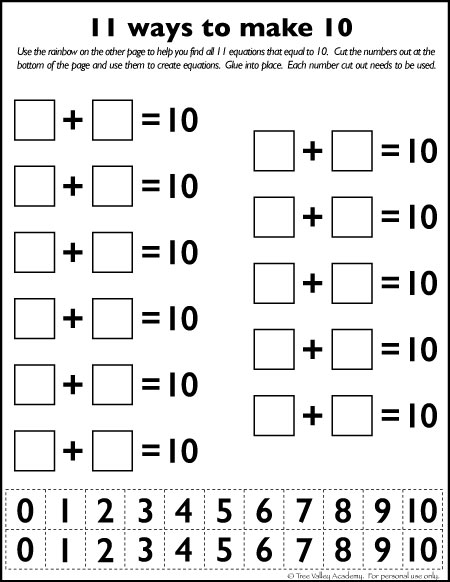 This adding with 10 frames printable will help kids easily see the answer. A good way to help them get familiar with the number pairs of 10.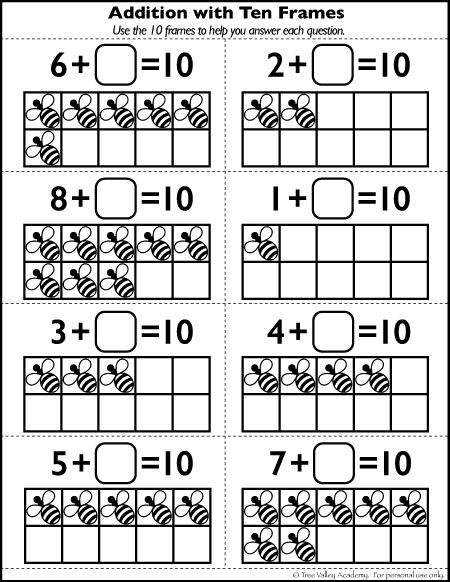 Kids can work on learning bonds of 10 with this subtraction using ten frames worksheet: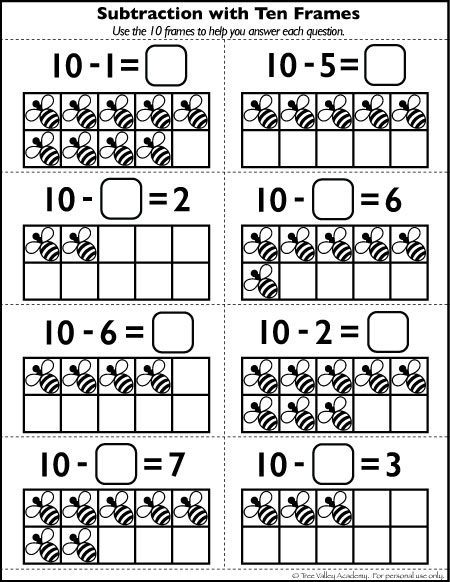 This printable will help kids learn number bonds of 10 with number lines.
And for the little ones who require minimal writing, they can circle or highlight the number on the number line.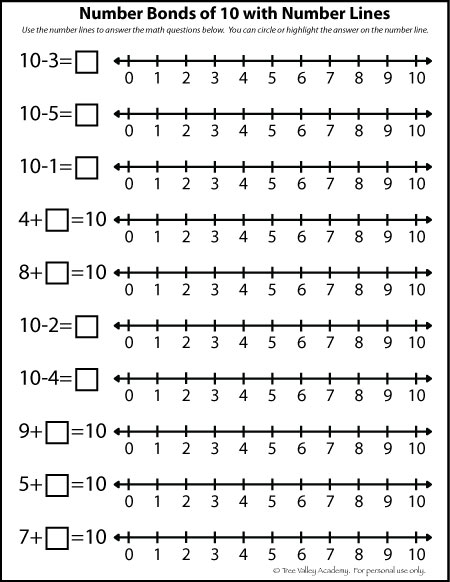 You can download all 7 printable pages of number 10 worksheets completely free below.
If you need another copy of the letter tiles from previous lessons, you can download them again here. Your child will need them to glue the correct letters that spell TEN on the first page.
To begin at the beginning of this series, go to the pre-lesson about patterns and counting by 2's or jump straight to the number zero.
For more math fun, continue with the number bonds to eleven.