Looking for a printable back to school activity? Let me suggest one of these free back to school word scrambles.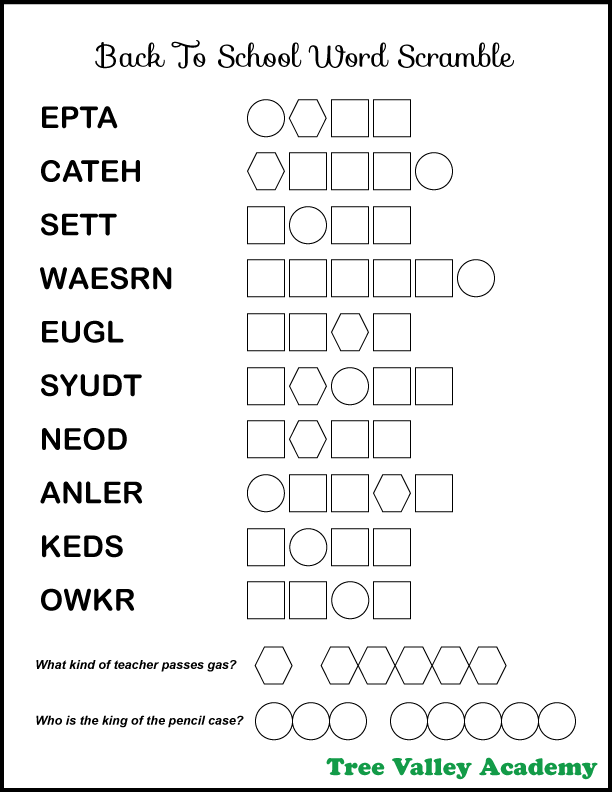 Students will need to unscramble the back to school words. When all the words are unscrambled, they will discover a mystery message. The message is the answer to a back to school joke(s).
This first one is the easiest one. A lot of 4 or 5 letter words, and a 6 letter word.
For those that are learning the themed grade 2 spelling words, this activity would be a nice complement to the back to school themed week. The unscrambled words are the back to school words of that week, and it would be an additional practice to help learn the spelling of those words.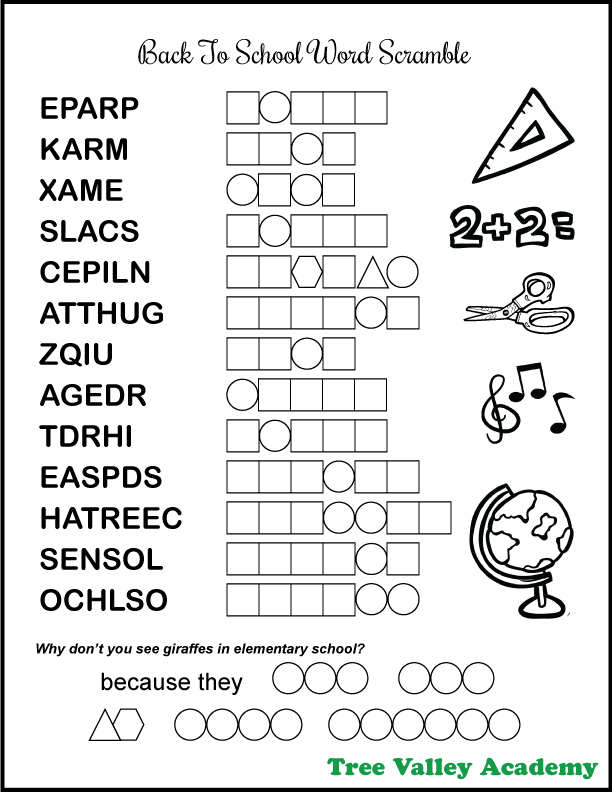 This next word scramble printable is a step up in difficulty from the first. There's still a few 4 and 5 letter words, but there's a lot more 6 letter words and even a 7 letter word.
This one uses the words of the back to school spelling words of grade 3.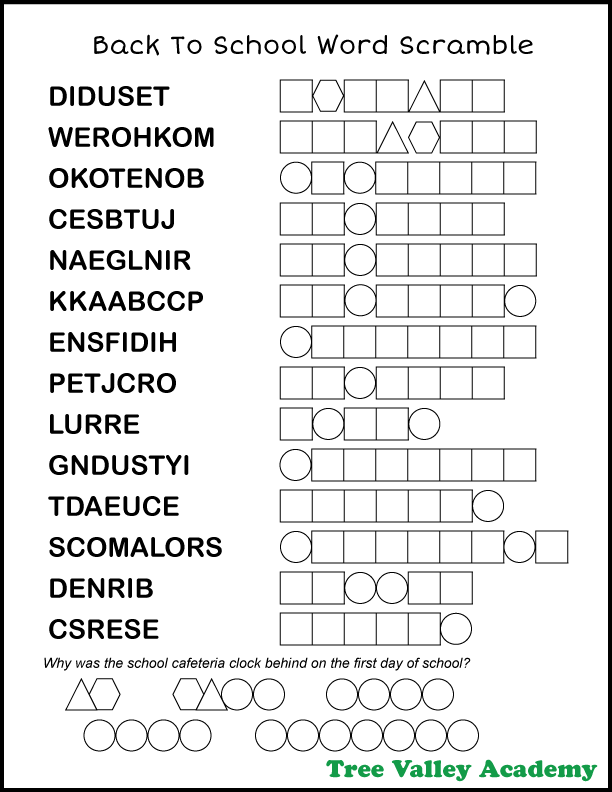 And this last one is probably the most challenging. The words are grade 4 spelling words, so there are no unheard of impossible words.
But no worries, answers are included in this free printable .pdf. You can download all 3 word scrambles with answer sheet below.