Challenge elementary aged students with this difficult back to school word search.
The puzzle is free to download and print.
A word search for kids is a great way to work on spelling right off the back, but in a fun, low-key way. While they are hunting for each word, they will be focusing on the individual letters that make up a word.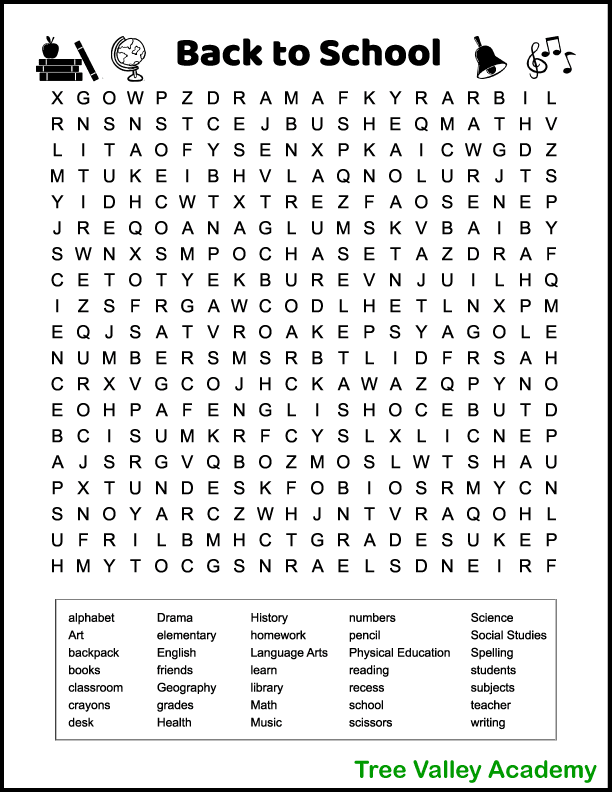 Difficulty Level
The word search is most suited for elementary kids in grades 3 to 6 who can handle a tougher level of difficulty.
If you prefer a different level, check out these back to school word searches for kids 4th grade and younger, or this 5th grade or 6th grade puzzle.
This hard word search has 35 hidden words for kids to find and circle. They are hidden in a 19 X 20 grid of uppercase letters.
The words can be found in every possible direction: forwards, backwards, upside down – horizontally, vertically and diagonally.
Back to School Words
The puzzle has school words like:
school, teacher, students, learn, subjects, grades, homework, recess, elementary
School subjects:
Art, Drama, English, Geography, Health, History, Language Arts, Math, Music, Physical Education, Social Studies, Spelling, Science
Other things kids learn in school:
alphabet, numbers, reading, writing
School supplies:
backpack, books, crayons, pencil, scissors
Things you might see at school:
classroom, desk, friends, library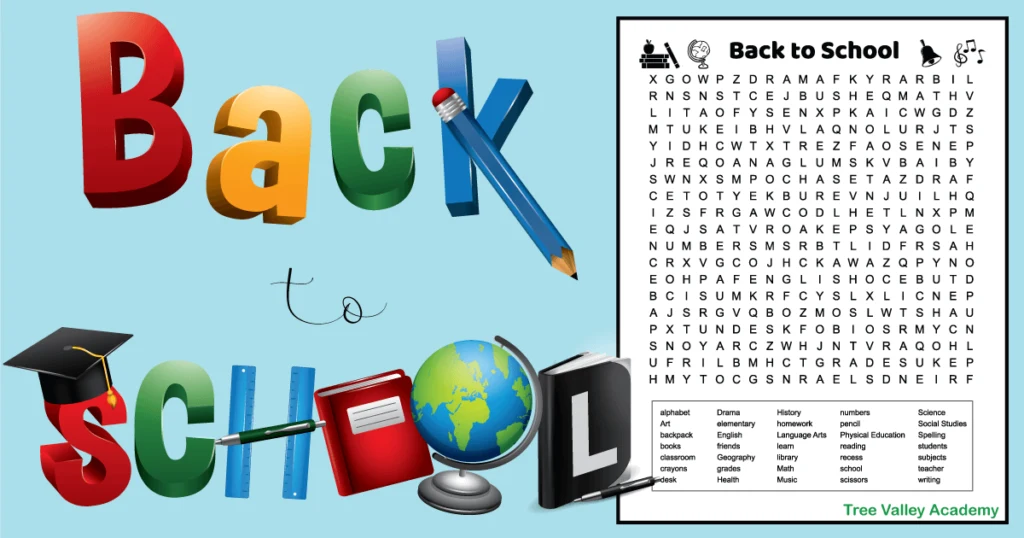 Free Printable Word Search
The challenging back to school word search puzzle can be downloaded free below. The pdf comes with an answer sheet.
More Back to School Printables
Here are some more free printable back to school word puzzles:
Answer Key
Here is the answer key for this difficult back to school word search: