Here are some free printable back to school fill in puzzles for kids. They make a great first day of school activity.
These word fill in puzzles would be most ideal for upper elementary students between grades 4 and 6.
What Are Fill In Puzzles?
Fill in puzzles are a type of word puzzle game that will challenge students in a fun way.
These were my favourite type of puzzles when I was a kid. It's a mind exercise that is fun to play and very relaxing.
These type of word puzzles are similar to a crossword puzzle, but instead of clues, the words are already given. The challenge is fitting all the words into the puzzle.
The words are grouped by the amount of letters they contain. So a 7 letter word can only be placed in a 7 letter spot, and all the words must be fit in.
When working on fill it in puzzles, the solver is keenly focused on the letters that make up each word, which makes it a fun way to work on spelling.
Easy Fill In Puzzle for Kids
The first puzzle has 30 school themed words that range in length from 3 letter words to 9 letter words.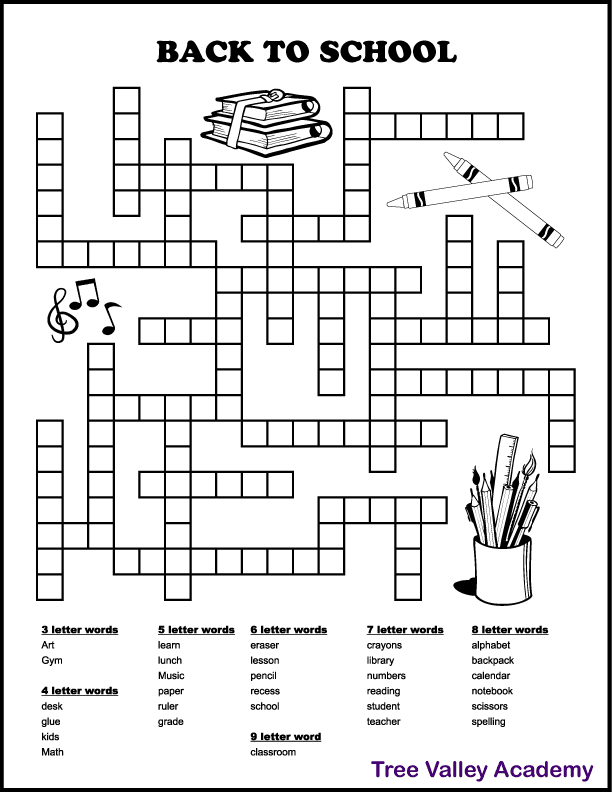 It would be considered an easy level puzzle since the 9 letter word category only has one word.
Filling in this word will give students a good jump start to the word puzzle.
Back to School Puzzle
The second school word puzzle has 32 words for students to fill in. The shortest word is 3 letters, and the longest is an 11 letter word.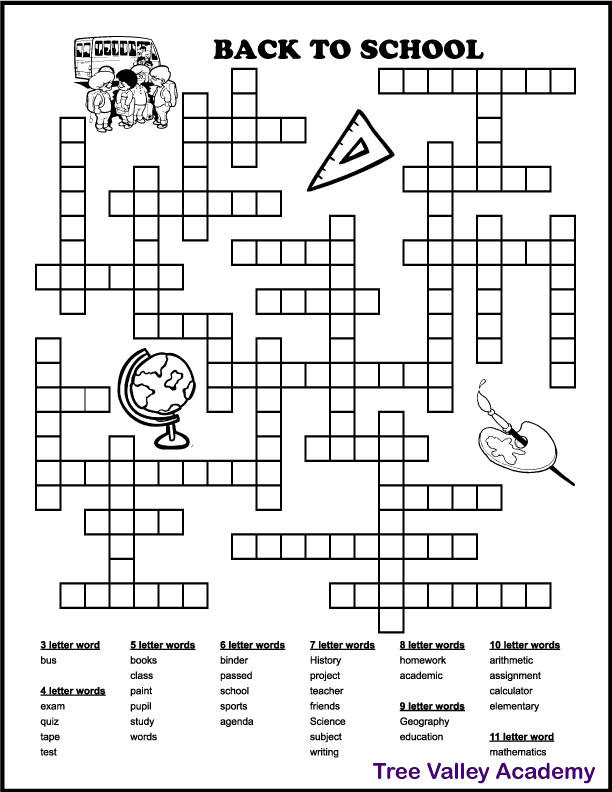 This puzzle is also easy enough for kids to have fun with. They will be building their spelling skills while doing a fun puzzle.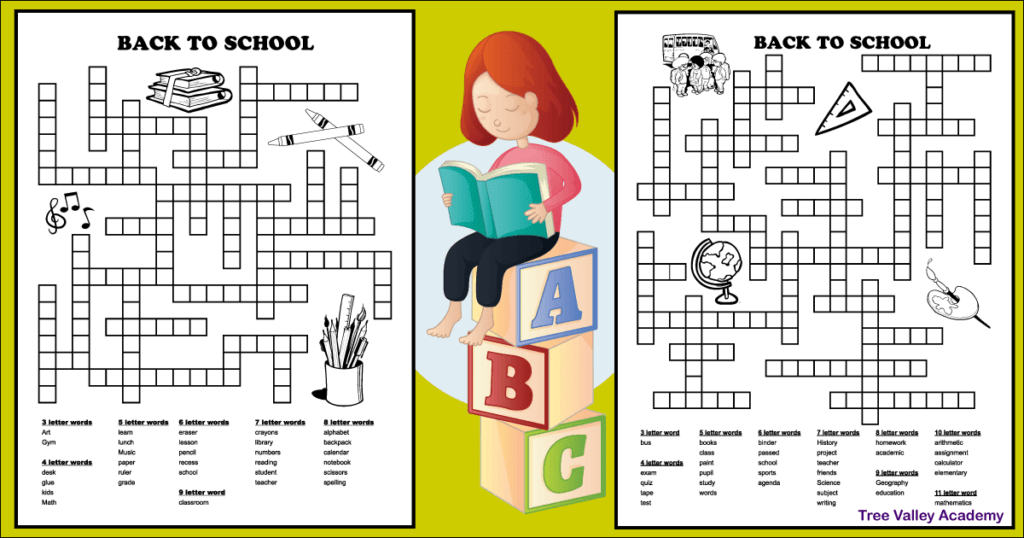 Printable Fill In Puzzles
With no prep needed, teachers and homeschooling parents can download these printable back to school activities below.
Both back to school fill in puzzles are free to download and print. The pdf includes answer pages.
More First Day of School Activities
Here are some more printable beginning of the school year activities:
If you prefer another fill in puzzle, check out these fall themed fill in puzzles.
School Fill In Puzzles Answer Key
Here are the answers for both back to school fill in puzzles: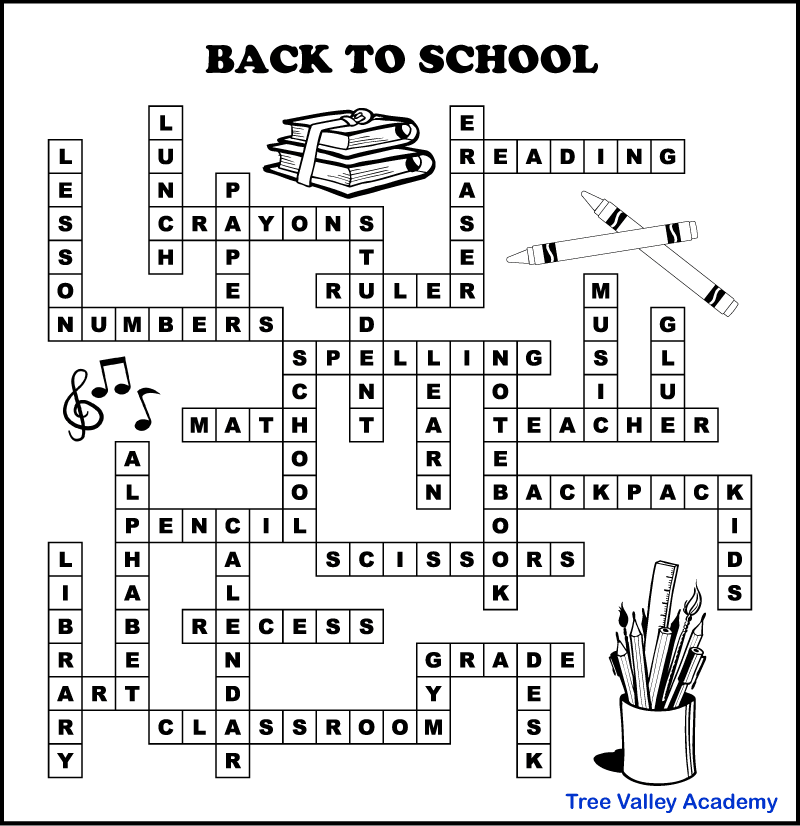 The answer key is also included in the pdf.