Grab a copy of this May 2024 calendar worksheet for kids.
There's a page for 1st graders and another page for 2nd graders. The frog themed coloring math worksheets are free to download and print.
Calendar worksheets are a great way to help teach kids calendar skills.
The frog themed worksheet for the month of May has 18 calendar questions per grade for kids to answer.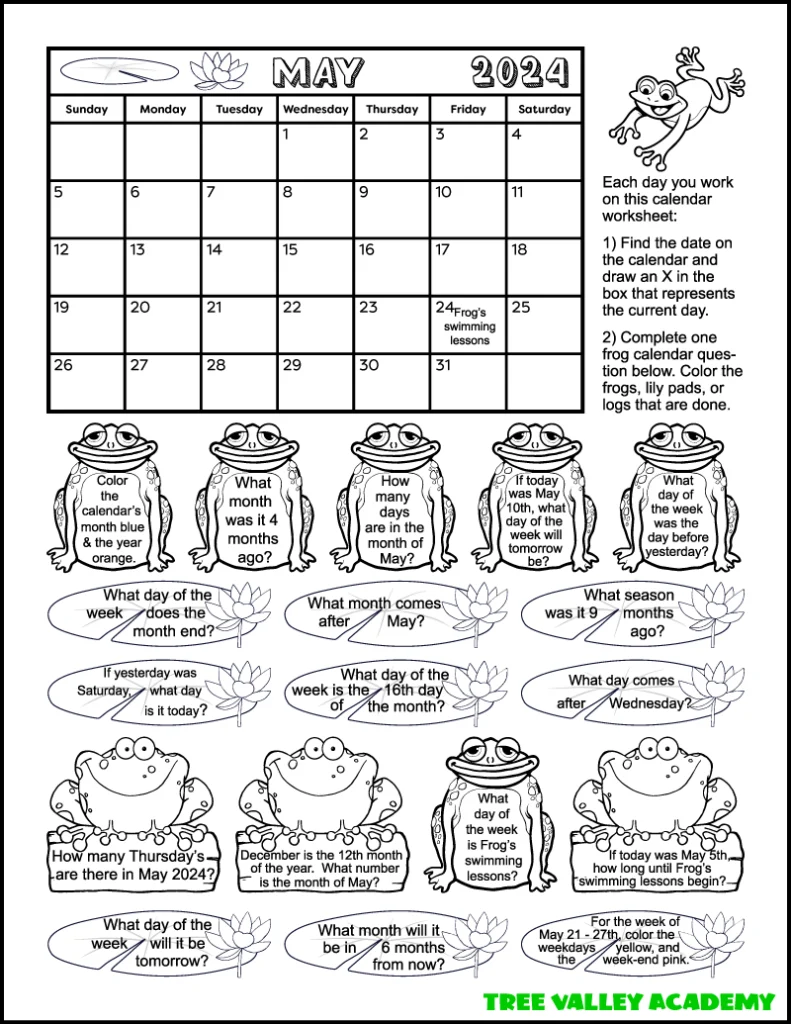 Daily Calendar Worksheet
The worksheet is meant to be worked on for a couple minutes each school day, throughout the month of May. It's an activity that will give kids practice reading a calendar.
Each day, kids can find the current day on the calendar and draw an X in the box of that day.
Then they can answer one calendar question.
Most of the questions can be answered verbally to their teacher or homeschooling parent. Or you might prefer to have kids write the answer on a separate sheet of paper.
Coloring Worksheet
Two of the questions kids will be able to answer by coloring.
They will also get to color after successfully answering a calendar question.
Since each of the questions are written in an image of a frog, lily pad, or log, kids can color the image that the question was in.
The worksheet is complete when all frogs, lily pads, logs, and lotus flowers have been colored.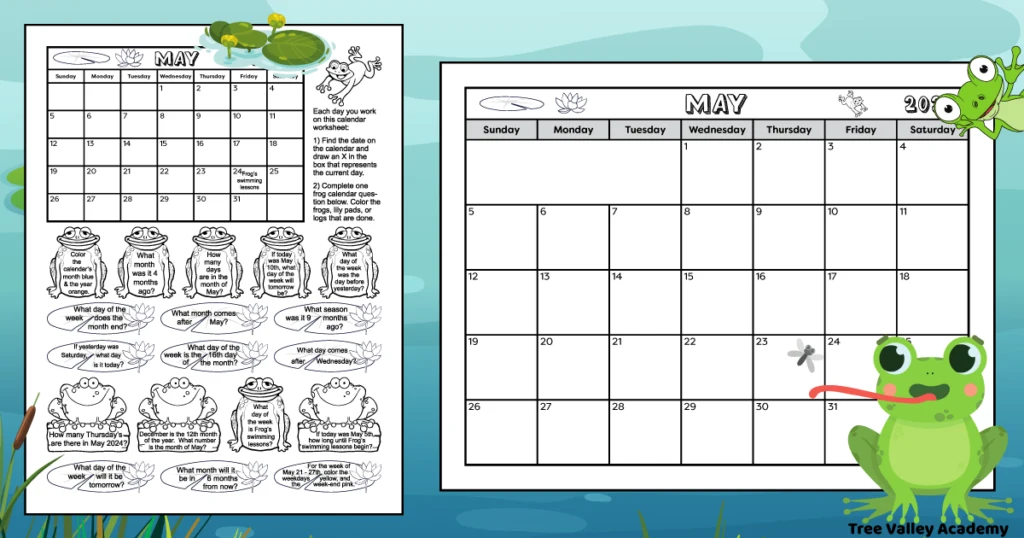 1st Grade Calendar Questions
The calendar page for 1st grade version has:
6 months of the year questions
10 days of the week questions
1 how long until question
1 season question
2nd Grade Calendar Questions
The 2nd grade version has:
10 what is the date questions (lots of practice learning to read the calendar)
1 months of the year question
1 seasons question
2 how many questions
2 days of the week questions
2 how many days until questions
May 2024 Printable Calendar
There are two slightly different full page printable calendars for the month of May 2024 included in the pdf. The full page calendar is optional for those that would find it helpful.
Print the version that you prefer. I couldn't make up my mind when I made them so I included both.
Feel free to leave in the comments the version you preferred. The feedback will help me with future calendars.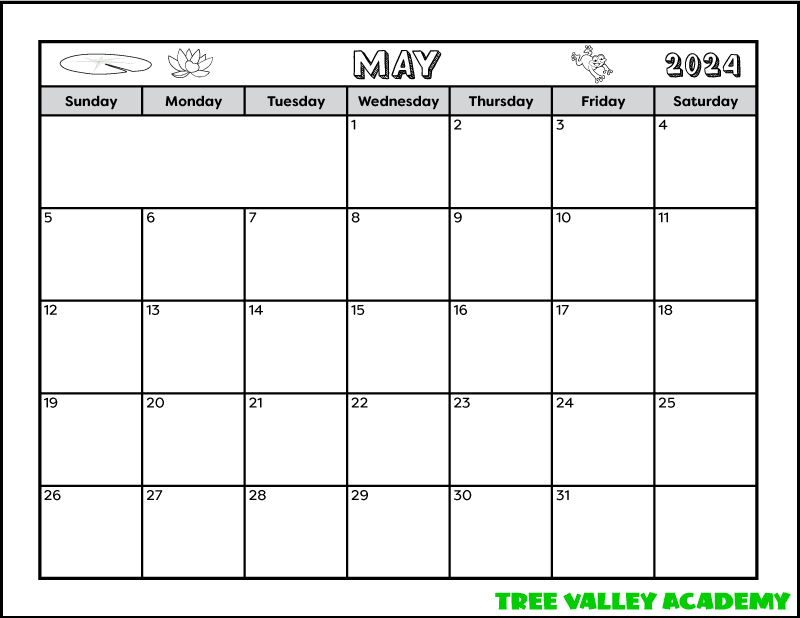 Print May Calendar Worksheets
The math calendar worksheets for May 2024 are free to download below. The 4 page pdf contains:
a worksheet for grade 1 students with 1st grade calendar questions (page 1)
a worksheet for grade 2 students with 2nd grade calendar questions (page 2)
two May 2024 printable calendars to choose from (pages 3 & 4)
This frog themed calendar worksheet would be a perfect complement for second grade students working on the pond themed 2nd grade spelling list.