Here are free printable calendar worksheets for the year 2024. The worksheets are for 1st and 2nd graders.
A calendar worksheet can be a good way to help teach the calendar to kids.
The worksheet is designed to be used for the entire month. Every school day have your student answer one or two calendar questions per day.
One question can go quite fast and should only take a minute or 2 each time. But progressively they will be building up their skills of reading a calendar.
Calendar worksheets for current and individual months in 2024 can be found below.
Calendar Worksheets for Any Month in 2024
These grade 1 & 2 calendar worksheets can be used for any month in 2024. The theme for the month is balloons. Kids can color each balloon as they complete each calendar question.
The image shows the printable worksheet for 1st grade. The 2nd grade calendar worksheet is identical but with 2nd grade questions.
There are 28 calendar questions on the first grade worksheet and another 28 the second grade page.
The worksheet uses the 2024 year calendar, so it can be used at any time during the year.
Printable One Page 2024 Year Calendar
Included in the free downloadable pdf is a printable one page calendar for the year 2024.
Kids can refer to it when answering their calendar questions.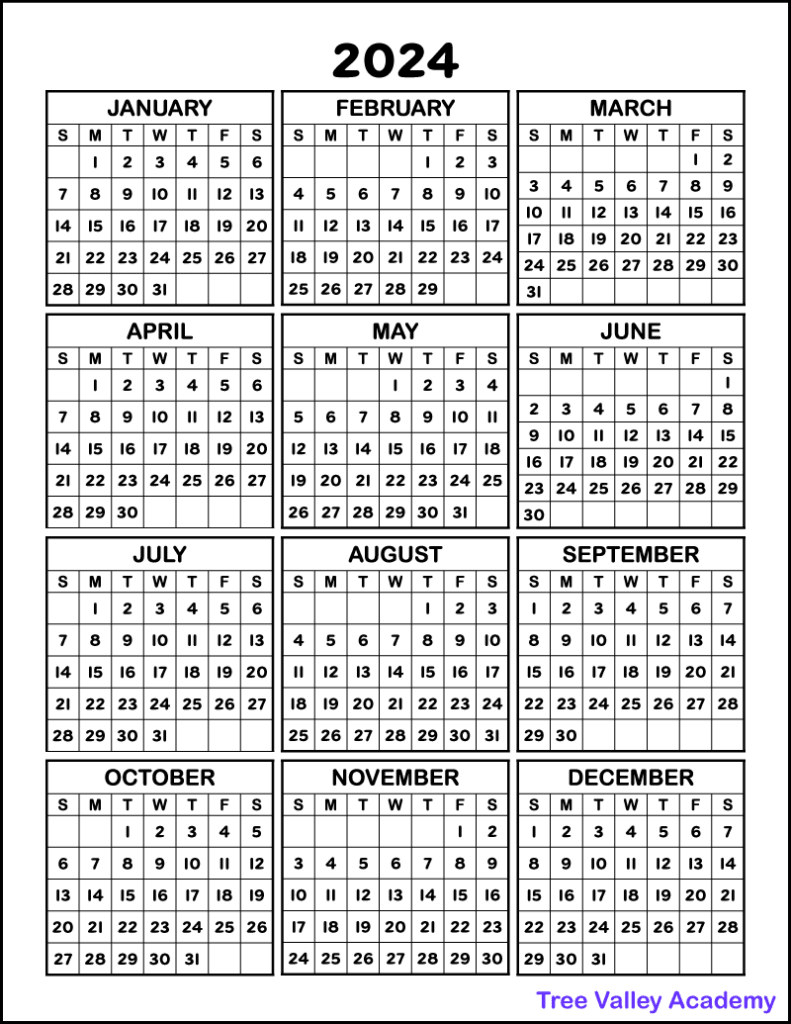 At least 10 of the questions will have kids find and color specific days on the 2024 calendar. Days like:
their birthday
first day of each of the seasons
spring break
any other important days in the child's life
Printable Calendar Worksheets
A free copy of the calendar worksheet can be downloaded below.
The 3 page pdf contains:
a page with the 2024 year calendar
a calendar worksheet for first graders
another calendar worksheet for second graders
If you prefer the 2023 version, you can still get them here:
Calendar Worksheets for Specific Months in 2024
Here are calendar worksheets for individual months in 2023 & 2024: