Here are free printable calendar worksheets for the month of September for 1st and 2nd graders.
Click here if you wish to have the worksheet for the upcoming month of October.
The worksheet can be a good way to help teach the calendar to kids.
The worksheet is designed to be used for the entire month. Every school day have your student answer only one calendar question per day.
One question can go quite fast and should only take a minute or 2 each time. But progressively they will be building up their skills of reading a calendar.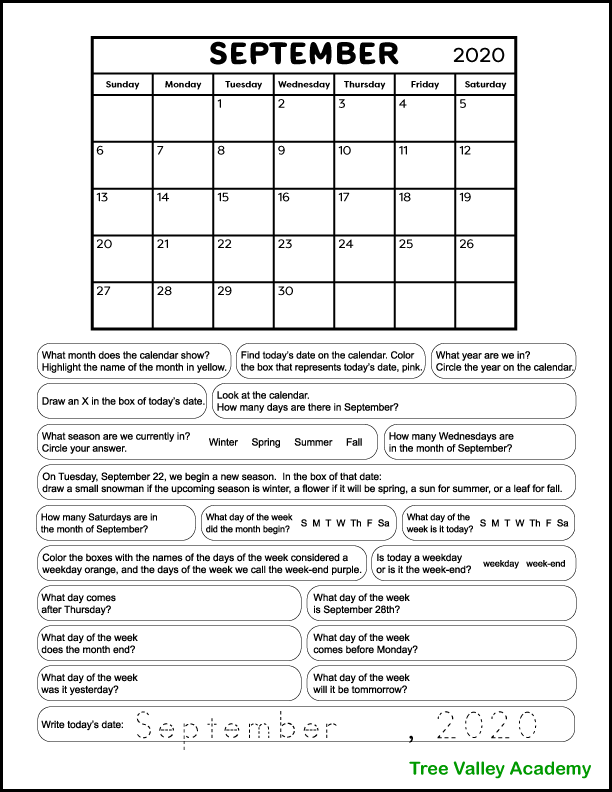 The worksheet uses the calendar for the current month, September 2020. That way they will be able to answer questions related to the current date and season. Worksheets for future months will be added a later date.
There are 22 calendar questions on the first grade worksheet and 19 questions on the second grade page.
Printable Calendar Worksheets
A free copy of the calendar worksheet can be downloaded below. The calendar is for the month of September 2020.
The 2 page pdf has one page for first graders, and the 2nd page is for second graders.