Here are the calendar worksheets for the month of November 2023. They are free to download and print.
A calendar worksheet is one way to help teach kids calendar skills.
There is a worksheet for grade 1 students and another worksheet for 2nd graders.
The theme for the month is elephants. The elephant themed worksheet uses the calendar for the month of November 2023. This allows kids to be able to answer questions related to the current date and season.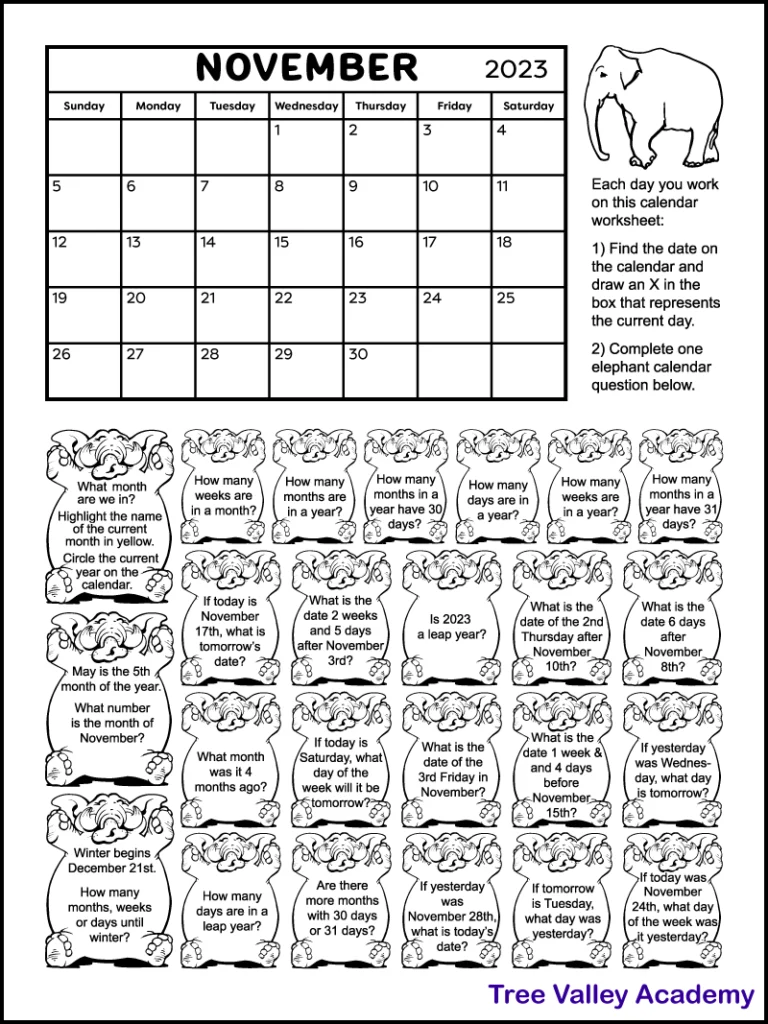 Many like to do some calendar time at the beginning of each day. Regardless of when you choose to work on it, it is meant to be worked on throughout the month and should only take a couple minutes each time.
Little by little, children will be building up their skills of reading a calendar.
There are 24 calendar questions for each worksheet, which allows for 24 days of working on this important math skill.
How to Use the Calendar Worksheet
Each school day kids work with the calendar worksheet for November, kids will be asked to:
find the date on the calendar and draw an X in the box that represents the current day.
complete the calendar questions of one elephant
You can choose whether to have your child answer the calendar question orally, or write the answer on a separate lined sheet of paper.
Perhaps 1st graders would find it easier to answer out loud, and your second grader might be able to handle the challenge of writing the short answers on a paper.
After answering the daily question, kids can color in the elephants of questions they've answered.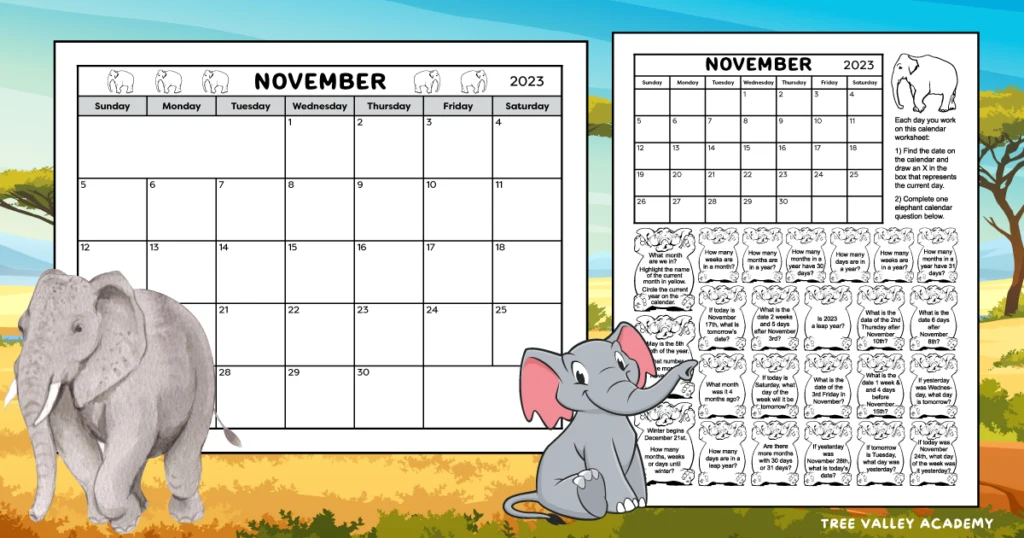 Calendar Questions
The worksheets will allow for lots of practice learning to read the calendar.
1st Grade Calendar Questions
8 months of the year questions
12 days of the week questions
3 seasons questions
1 how many days until question
2nd Grade Calendar Questions
7 what is the date questions
3 months of the year question
7 how many questions (i.e. How many months in a year have 31 days?)
1 how many days until question
2 leap year questions
4 days of the week questions
November Printable Calendar
There's a free printable calendar page for the month of November 2023 included in the pdf. It is optional for those that would find it useful.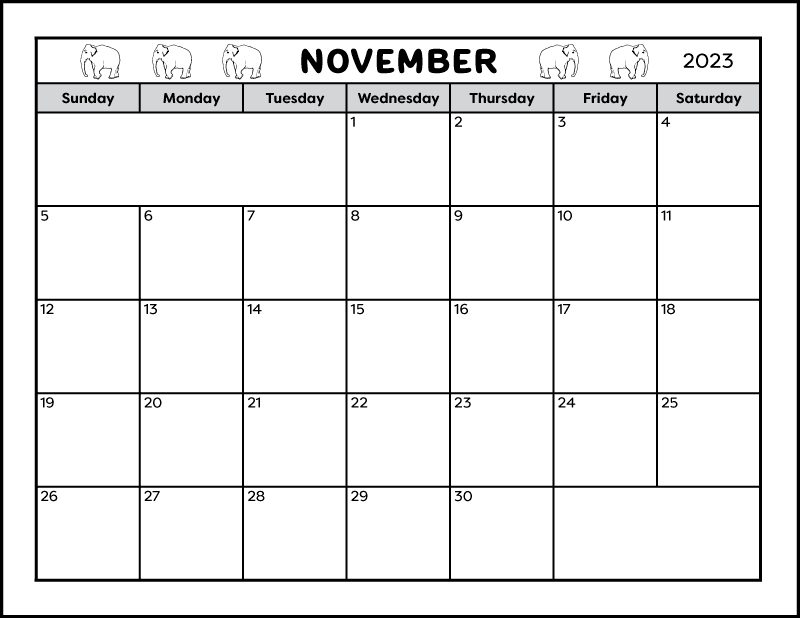 Printable Calendar Worksheets for November 2023
The pdf of the November calendar worksheets can be downloaded free below.
The 3 page pdf has one page for grade 1 students, and the second page is for kids in grade 2. Page 3 is a full page calendar for the month of November 2023.
Other elephant themed worksheets for 1st and 2nd graders are these number bonds to 11 worksheets.