If you're learning about animals, doing a unit study on Africa, or planning a trip to the zoo, you'll love this safari animals word scramble for kids.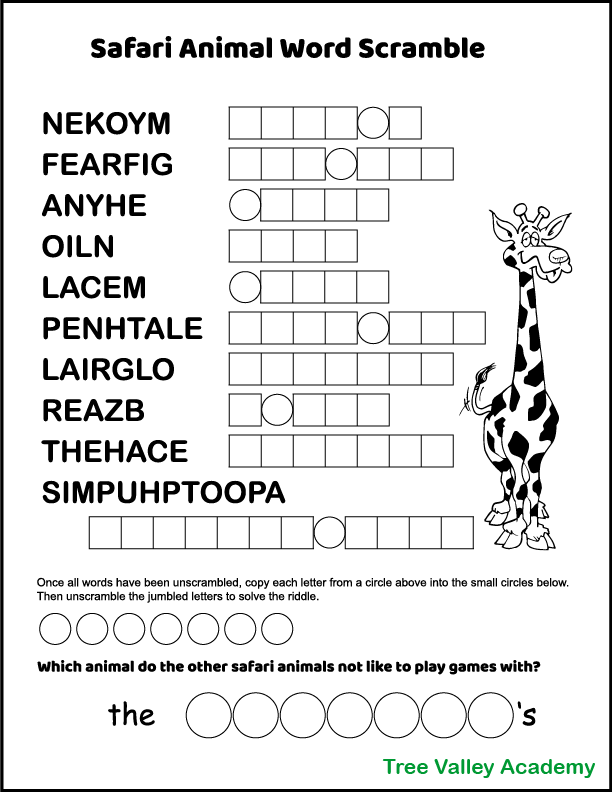 A word scramble is another way for kids to work on spelling.
All the letters of each word is there. And they need to play with different letter combinations and sounds to first try and figure out what the word is, and then spell it correctly.
The Jumbled Words
This word scramble has 10 jumbled words. The words are all wildlife you'd find in Africa. The animals are a:
gorilla
elephant
zebra
lion
hyena
monkey
giraffe
hippopotamus
camel
cheetah
Difficulty Level
All commonly known animals. Nothing too difficult except perhaps the hippopotamus will prove to be a challenge.
Most of these animals are part of the 4th grade Africa spelling list. So this word scramble would be a fun worksheet to work on these spelling words.
So the difficulty level of this puzzle would probably be most suited for kids 4th grade and older.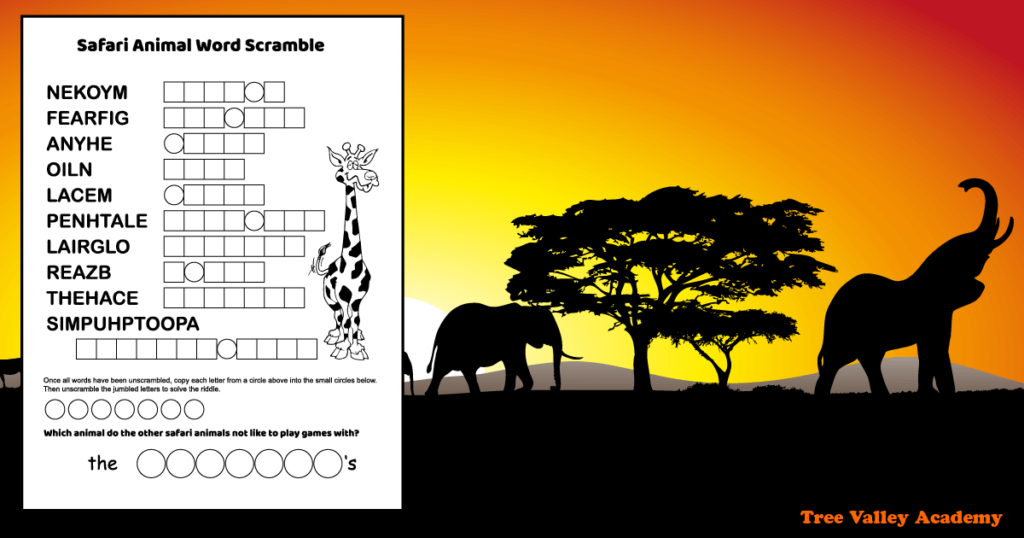 After unscrambling all 10 African animals, select letters from the words will reveal a bonus word to unscramble.
To add some fun, once they figure out that jumbled word, it will give them the answer to a funny riddle.
Download Your Free Printable Here
You can print your child a copy of this animal safari word scramble. The pdf is free to download. An answer sheet is included.
More Fun Activities
If you're learning about Africa or safari animals, you can supplement with one of these fun activities:
This puzzle is Day 7 of a 10 day printable word puzzles for kids series. Be sure to check out all the fun puzzles.