Word shape puzzles make a great spelling worksheet for kids in the earlier grades. They will have kids studying the individual letters that make up each word.
Below you'll find two fun mail themed and letter writing word shape puzzles that are free to print out for your kids.
Kids will need to fit each word from the list into a word box that will match the shape of the word.
Letter Writing and Card Themed Word Shape Puzzle
This first puzzle focuses on 10 words from the letter writing and card themed 2nd grade spelling list.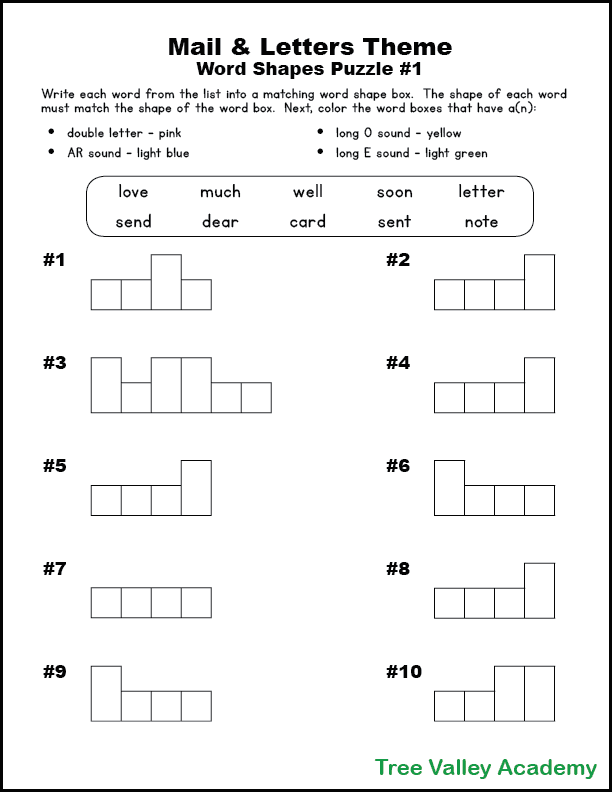 Almost all of the words are 4 letters, with one 6 letter word. They are words that are commonly used when writing a letter, like "dear" and "love".
To help work on spelling, after the child fits all the words in the matching word boxes, it will ask them to color word boxes a color that have a certain phonics sound or spelling.
For example, both puzzles say to color the word boxes containing words with a long O sound, yellow.
Mail Themed Word Shape Puzzle
The second puzzles uses 10 words from the mail themed 4th grade spelling words.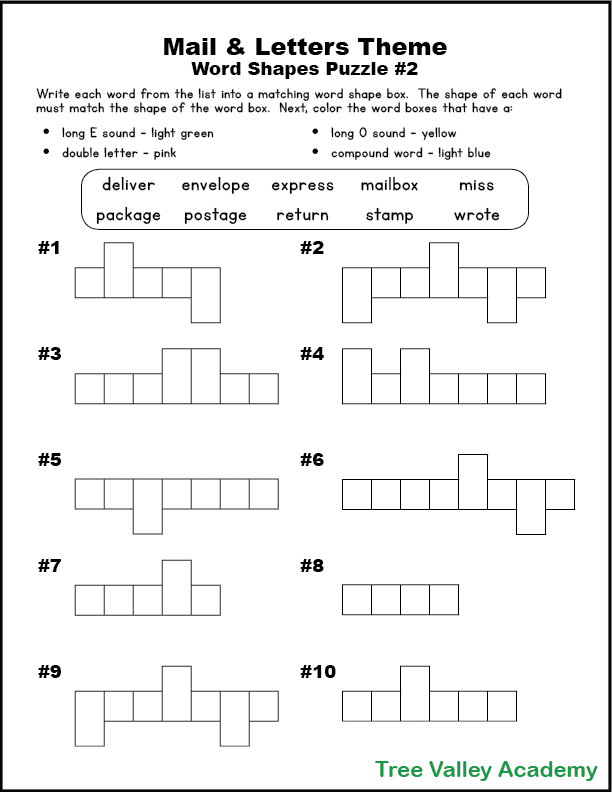 The words of this puzzle are longer than usually seen on a word shape puzzle. But that makes it a little bit more interesting for students who would prefer a little more of a challenge.
The majority of the words are 7 letters long, the longest word having 8 letters, and the shortest having 4 letters.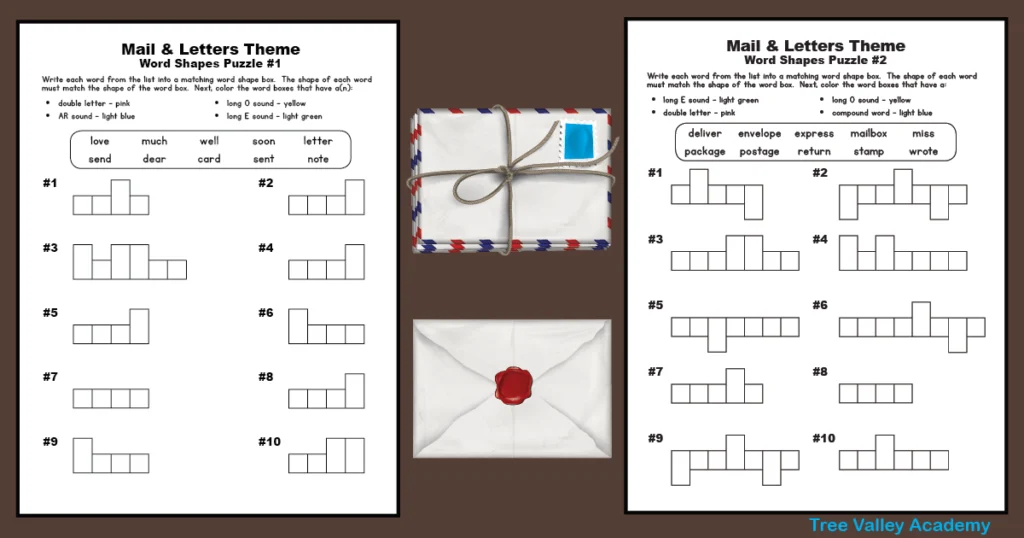 Downloadable Word Shape Puzzles
The mail and letter writing themed word shape puzzles can be downloaded free below.
The printable pdf comes with an answer page to make life easier for the parent or teacher.
More Fun Printables
This is Day 4 of a 10 day printable word puzzles series.
Here are some more word shape puzzles:
And some more mail and letter writing themed word puzzles: