The number 8 was this weeks theme.  Math skills covered include learning the number bonds to 8, writing the number 8 in words, and more.  This is part of a series of number bonds worksheets from zero to twenty.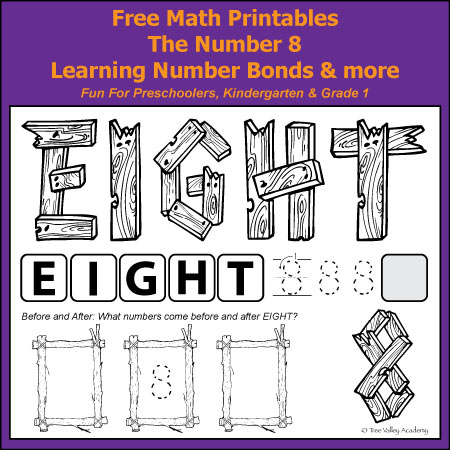 As always making these worksheets appeal to a child has been my aim.  With my daughter, I have succeeded.  I can give her the worksheets for the week and she will complete them on her own, at her own pace, without any prompting from me.
The other day she was playing outside in the snow while I was shovelling.  Without telling me, she went in the house, took her snowsuit off and sat down at her desk.  I went to see why she went in and she tells me "Oh I'm just doing my math."  It was hard to be mad at her for going in without telling me, when she is sitting there working away on math.
To begin at the beginning of this series, go to the pre-lesson or the number zero.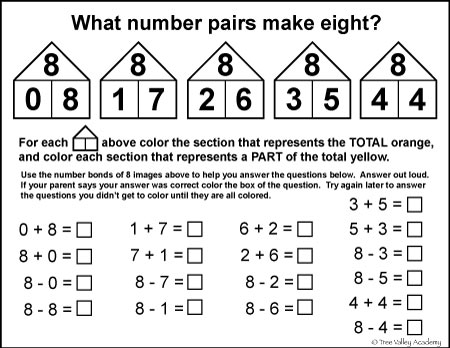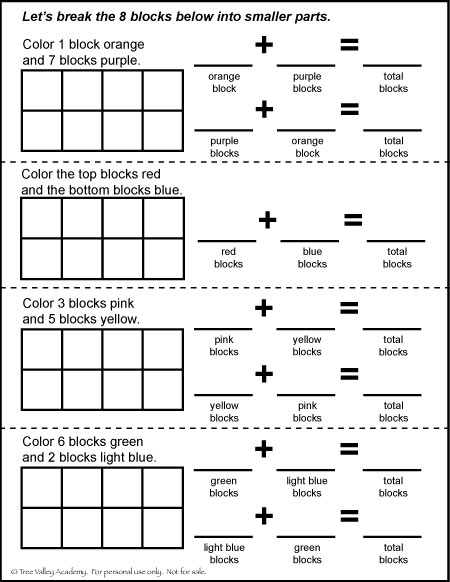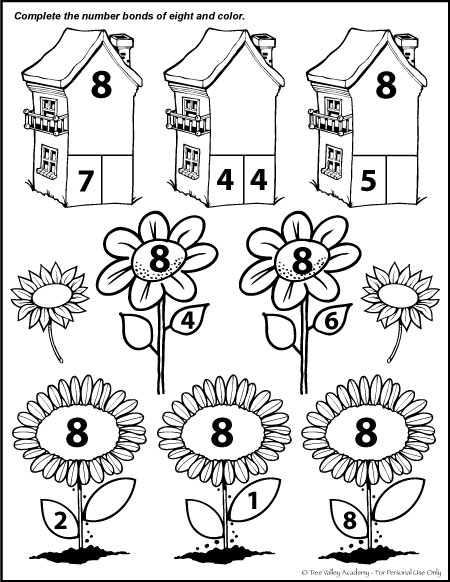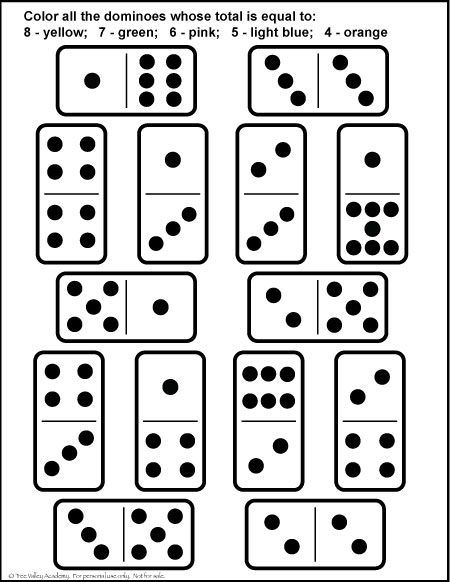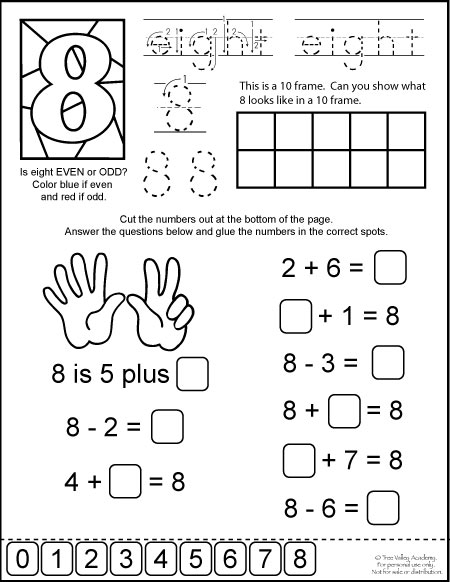 If you don't already have the letter tiles from previous lessons, you can download them again here.  They're needed so your child can choose the correct letters that spell EIGHT to glue on the first page. 
I would play number bonds to 8 card game to help reinforce these skills.  The rules are pretty much the same as we played last week with the number 7, except of course we are adding all the 8 cards this time and we are making number bonds to 8.
Nothing new for mental math this week.  I would continue to have them practice what we have already learned.  There won't be anything new until we get to the number 10.
Next week we'll be tackling the number 9.